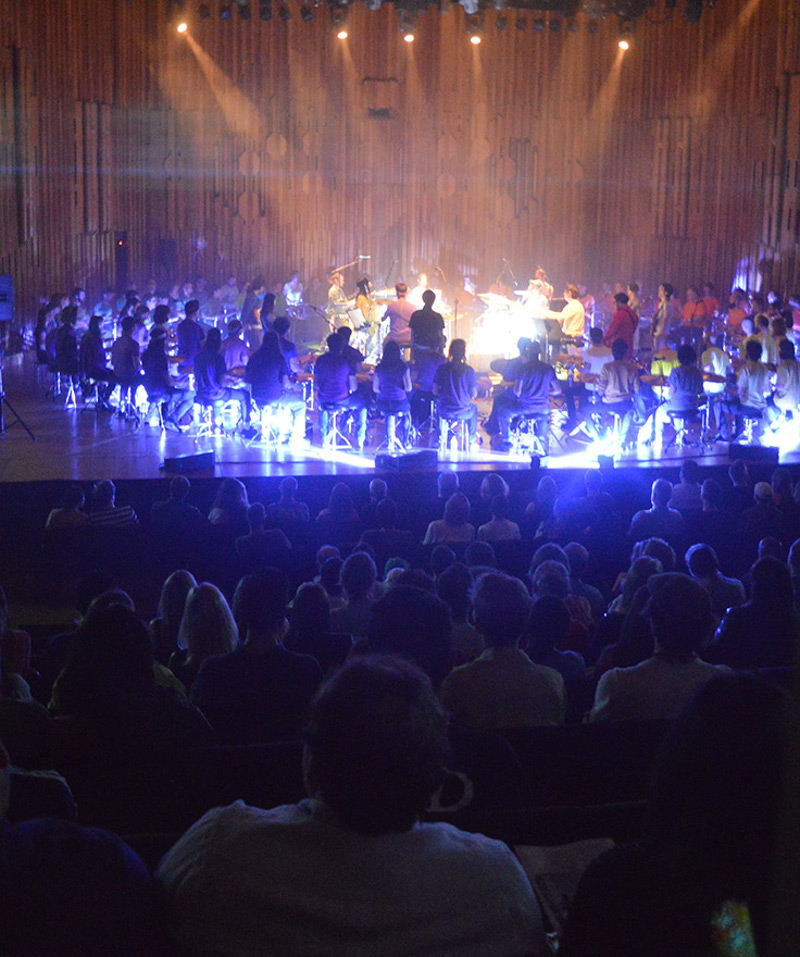 The Barbican, London 27 June 2015
88 cymbal beaters, five drummers, four bassists, four guitarists and one EYƎ, an ensemble that literally dwarfed the stage bathed in super-real colours. Right from the start this felt more like a ritual than a show — an invocation even. From its early referential whisperings it held you in its meditative grip, then flung your expectations wide open on colossal tidal pulls, propelled further by EYƎ and Yoshimi's invocation-like chanting.
Circles within circles pulsating inward/outward, like a ceremonial henge splashed in roaring schisms and driven tribals. A hissy tide that eroded your senses in chattering collateral. At times it felt like you were riding the massive bow wave of some scaly Kraken, or a radiating, sizzling shoal of shape-shifting piranhas.
Continue reading Boredoms (live at Station to Station) […]