Fresh from the release of their recent triple album Infinity Machines, psychedelic space cadets Gnod have stripped down to a guitar-heavy four piece on the road. Michael Rodham-Heaps questions Gnod Gnetwerker Paddy via email about this most freaked-out of bands.

 1. You're probably asked this question a lot, but where did the band name spring from, other than a dyslexic spelling of Gong?
No gods no masters.
2. As a kid were you massively musical? Any early memories?
I was into music from a very early age, had a guitar from the age of eight,
used to imagine that my trousers were magic drum pads and spend hours playing them
, imagining all the different sounds the different parts of my trousers made. Standard stuff really.
3. Back in 2008 I snagged a tape of yours from Bart Sloow of Silvester Anfang, a brilliant slurred affair called The Somnambulist's Tale with hobo chats and typewriters; total bongo-infused trippiness — how did it come about?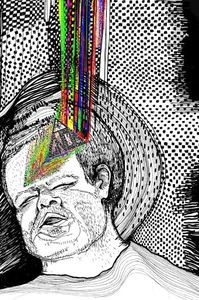 The purchase of a panart hang, too much speed and the right amount of Popol Vuh. Add a pinch of the legend that is S.L.T. (the story teller on the album) and hey presto, The Somnambulist's Tale.
4. There's a strong trance aspect to the stuff you do, are you bound by a particular philosophy? How would you describe the Gnod way of life?
In death, we live.
5. I saw Gnod first in a barn in Trowbridge, around 2009 an all-dayer Charlie from Thought Forms organised, then it was all synthy guitar hypnotics, the introduction played on hand bells you passed round the audience. Your sound has evolved so much since then, would you say you're restlessly exploring/evolving?
Yes, it is also helped by a healthy amount of changing of personnel but a strong core to anchor it, so even though a lot changes some things stay the same.
6. What inspires Gnod?
Life, death, nature, art, crazy people, bastards, saints… EVERYTHING.
7. If you could only chose one favourite record, what would it be?
I can't do this, too hard.
8. Does Gnod have any idols, can you describe a few? Would you have any ambitions to collaborate with any of them?
No.
9. Any plans to work with White Hills again?
Never say never.
10. I really like the new double (Infinity Machines), especially those saxophone smears, can you tell me more about its making?
Its a triple, and no I cannot reveal the secrets of the making of the Infinity Machines album. The trick is to listen without thinking too much about it.
11. Once you've finished a record, are you nagged by anything in future listens?
Always, but its better to regret something you have done than to regret…
12. What would you do if Jools Holland asked you to appear on his show?
I'd say yes, as long as he doesn't play boogie-woogie piano over our shit; oh actually I'd like him to do boogie-woogie versions of his fave Gnod tracks so we wouldn't have to go on his shit show.
13.  What are your thoughts on the recent surge in residents complaining about noise from music venues/studios?
At first I was worried about the future for these places, but now after speaking to so many people finding themselves in this position, I think there will be an upheaval of sorts. I'm not sure what yet, but the future of these spaces does not worry me so much. Gentrification cannot be stopped, so we must evolve to work around it somehow.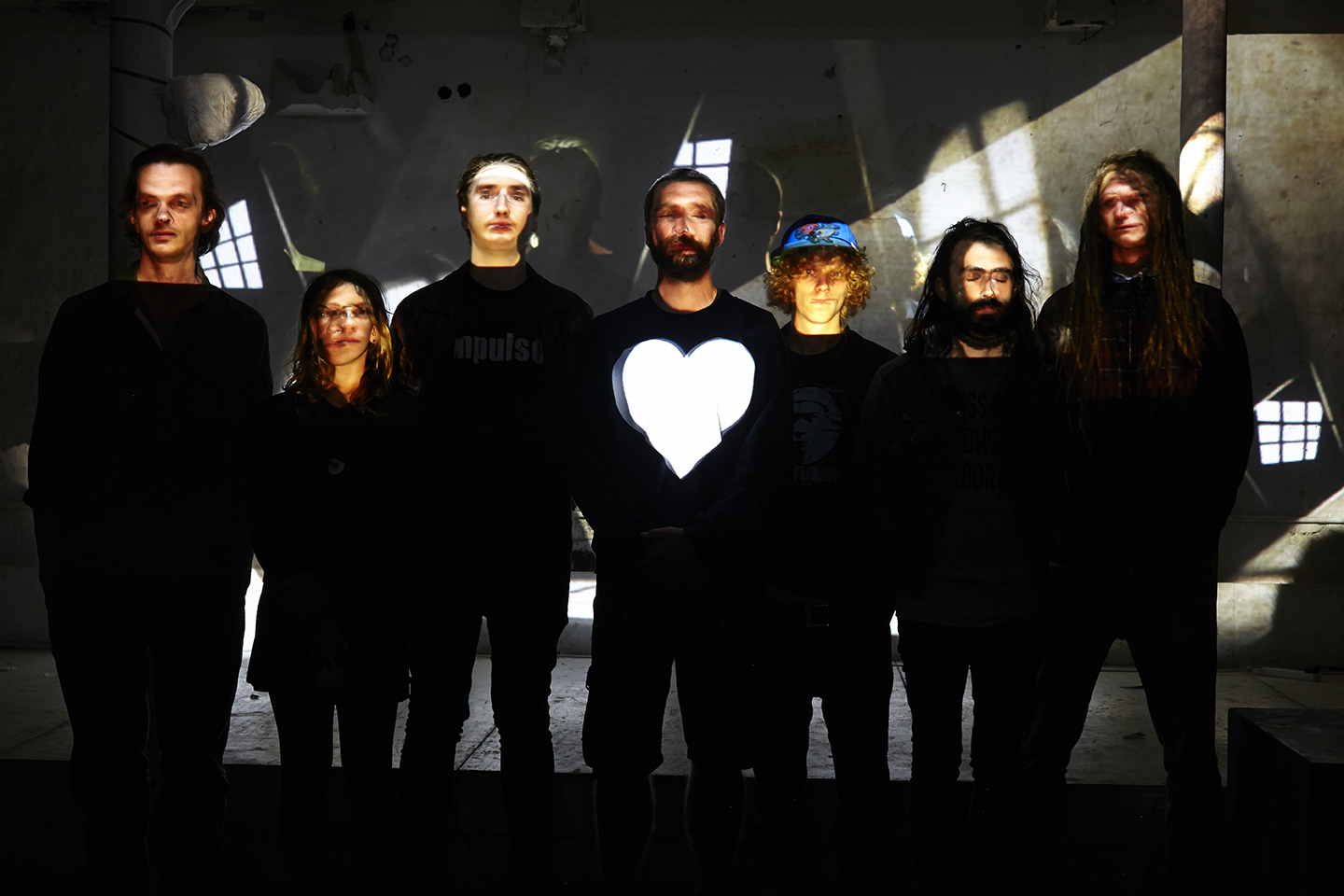 14. How would you like to be remembered, what would you write on your headstone?
I wanna be stuffed in a seated position with a stern look on my face and passed around my friends and family.
15. If you could time travel, where would you go and why?
2323, just to see what the craic was.
16. What's currently floating your boat musically or otherwise?
So much stuff, too much stuff.
Gnod bless.
*