The Gatherer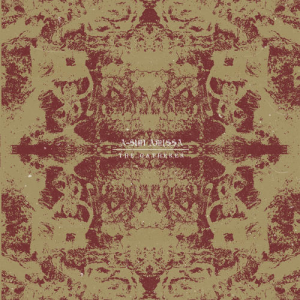 A-Sun Amissa's The Gatherer weaves a rich cadaver of intrigue. A sombre dream horned by a raspy clarinet yarn and a trickle of hypothermic piano. A poetically pinned bleed with a lysergic slur of percussion and convulsive coils of sax, burning bright in sulphurous melodics to be cut back to a gorgeous microcosm.
The crafted nature of the sound is just superb, a measured parade of atmospherics that rheumatically aches, send shivers through the marrow in a 
Set Fire To Flames
-like dapple of darkness that evokes a unsettling pull. The fourteen-minute second track blasts with an eerie intensity of torqued frets and snaking flute that bowls some reflective multi-folded enclaves and cello-swept sorrows. This moaning and besmirched sibilance whispering the neo-classicals to taut ratchets and Avebury crows; eight minutes in,
the violin etches an industrialised hum replete in clashing callipers
and curving chants, then bursts into an intrusion of African argument before darkening in a pant of
noir
-knotted kernels and waverings of
Hungry Ghost
-like guitar. "Jason Molina's Blues" takes the preceding atmospheres and runs off with them to form a claustrophobic beauty breaking into a zenith of fertile sorrows and scar tissue that swiftly cuts its own throat, and leaves a gaping hole for the last track "The Recapitulation" to steal away into. A dark delight of chugging lumbers and stuttering thresholds hijacked by haunted gazelles chalking the gloom – ghostings of voices dropped into Noh-like percussives and sax-sidelings. The canvas suddenly breaking from its instrumental framework, with
Colin H Van Eeckhout
's meditations vocally tipping the velvet, curvingly languid halfling words lilting amongst gargoyled sentinels. Textures easing out on a Macaroni Western of friction glistens and digital zithers with a vividness that
holds the air like an ominous shadow on the mind
.
You Stood Up For Victory, We Stood Up For Less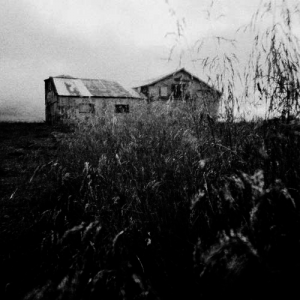 This deluxe CD re-issue, originally released on 180g vinyl back in 2013, documents two long drifts of post-rockery wrapped in classical noir of clarinet and bone-picked fret. Another finely wrought beast, You Stood Up For Victory, We Stood Up For Less inks the darkness in folds of glimmering guitars, repeated motifs that climb, totter in half-lit twinges of Godspeed-like verve.
A dronic nobility of passion-poured papercuts and clarinet whispers with the odd cripple of skittering ivory twisting the paradox – a stunning beauty, just waiting to be re-appreciated.
-Michael Rodham-Heaps-