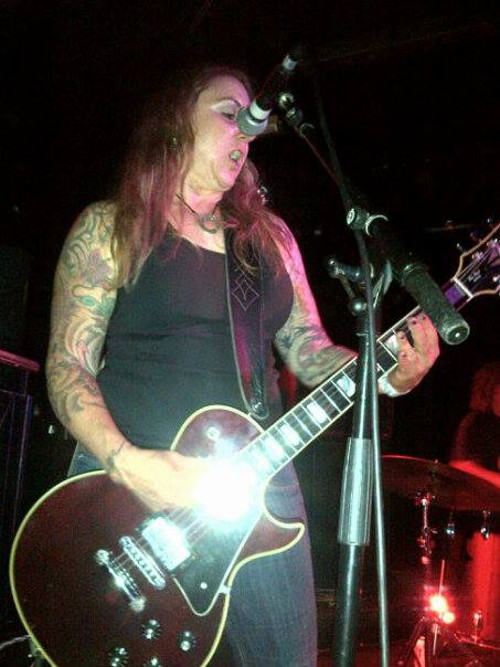 London
14 July 2013
London's second night of stoner psychedelic rock was hotly anticipated as this was going to be the only UK date for headliners Acid King on their European tour. Unfortunately there was already a glitch before the show even started. One of the support act for the show, the wonderful Gates of Slumber had pulled out/cancelled the show, which left rather a gap to fill. The Gates would have made the perfect support for this show with their brand of Conan-inspired doom which I have seen light up The Underworld a few times and was excited to see again.
Support slots from Lumberjack Feedback and Wizard Fight tried admirably to fill this void with some prime stoner sludge doom that worked through the big riff big spliff head banging book of psych madness, but for me I missed The Gates of Slumber's bone crunching doom too much for what would have made a fantastic night even more special. At least in the sweltering temperatures, The Underworld had their air-con on full blast to keep everything cool and laid back.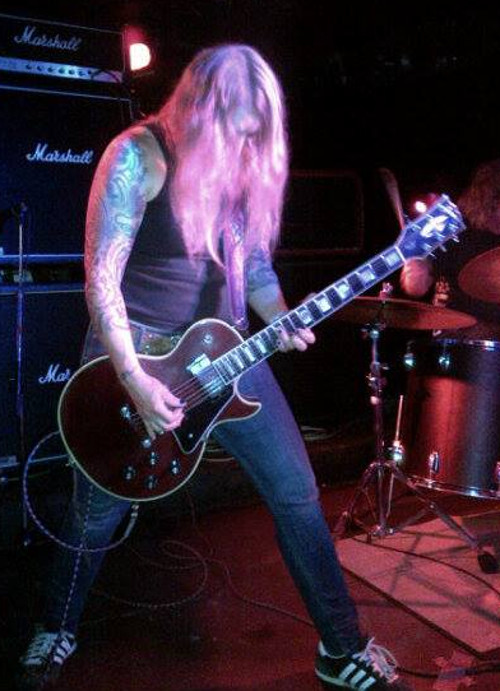 But no matter what, the evening was always going to be Acid King's. There's just something special about them that is, at times, almost intangible. Yeah, there's
biker rock imagery mixed with a heavy dose of magic mushrooms
, but when
Lori S
straps on her guitar and hits the first chords, the sound rips through you and takes you to heavy nirvana. Their set is relentless and takes you deep into
Busse Woods
and wires your brain up to the "Electric Machine."
Joey Osbourne
attacks his drums with full force and creates some amazing complex patterns as cymbals crash around him. When he and bass player
Mark Lamb
are in full throttle, they are one of the tightest rhythm sections around. Over the massive riffs and howling lead, Lori lets rip her tortured vocals, almost like a wolf cry from the woods as they soar over the pummelling music of the band. Two new songs are punched out in style with a sound that almost becomes overwhelming at points but also urges you to shake your head along to its devil beat. "Sunrise and Sorrow" closes the set with its mountainous riffs and its downward spiralling ending. Lori S stands there and watches the bass and drums fight it out for the last note and Joey wins with an amazing drum workout that
Neil Peart
would have been proud of.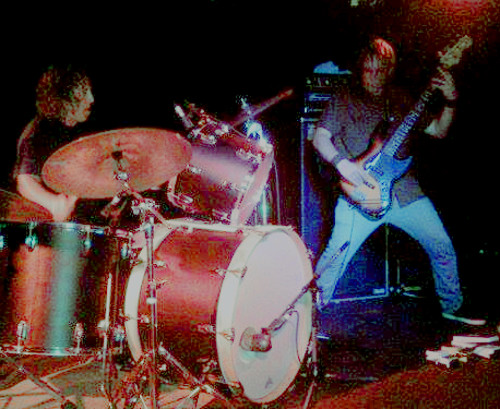 All in all a fantastic evening, and a great end to two nights of fine heavy music. Acid King take you on a motorcycle ride to hell, but this is not Easy Rider – it's more like Werewolves on Wheels, but once you're part of the club their music is the perfect soundtrack to many a ride into the sunset. I hope they come back to London and the UK again soon.
Words: -Gary Parsons-
Pictures: -Andy Oram-