Bristol
8 October 2013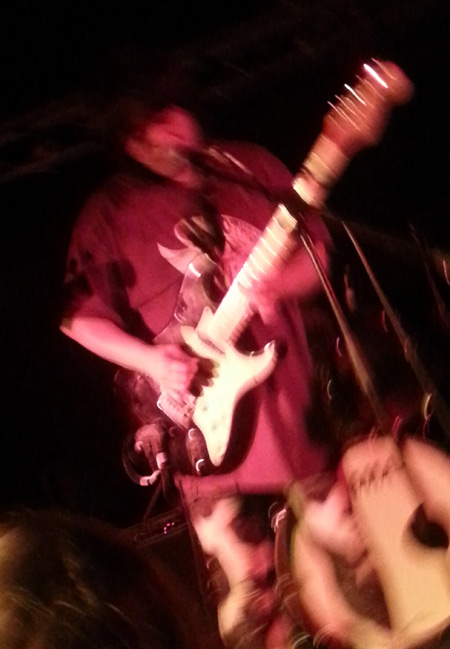 The Exchange
was rammed…
Anthroprophh
(
Big Naturals
and
Paul Allen
) were sprawled in front of the stage, their kit eating away at the room's capacity. Sounded even better than when
I saw them back in February
, but tucked into the back corner of the venue, I couldn't see a blinking thing!
After squeezing through the sardined bodies I managed to catch their blistering finale. A frenzy of double drums, greedily sucking at your skull in pure muscle with overdriven key tones and squealing knives of guitar-groping, hallowed eyes. A totally epic, unstoppable beast; like Test Department at their most vehement, blissfully brutal, yet curving a tight rhythm, Paul crawling the floor, strangling his guitar to that annihilating pummel from Jesse and Gareth – a thistled magic that really needs to be poured into a vinyl groove as soon as.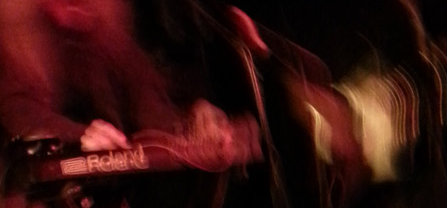 Wow! Acid Mothers Temple were ripping some insanely toasty noise that night, full of ear-raking porcupines, swaggering out plenty of weighty, really additive grooves. There wasn't a still body in the place (excuse the pics – I was bouncing around too much!), the charismatic Higashi Hiroshi swinging out the sci-fis. Pre-smoking ban, I remember him almost setting fire to that silver mane of his with a stray spat-out ciggie, but tonight he's happily igniting the psych further in modular comets and lasering cat's eyes. From where I was, Kawabata Makoto was in Hiroshi's shadow, but his distinctive fret attacks were all over this, a blur of angles, wild blades of pedal-pressed volume as a crazy-eyed Shimura Koji peppercorned Tsuyama Atsushi's incentive mulching bass and Tabata Mitsuru's guitar arcs.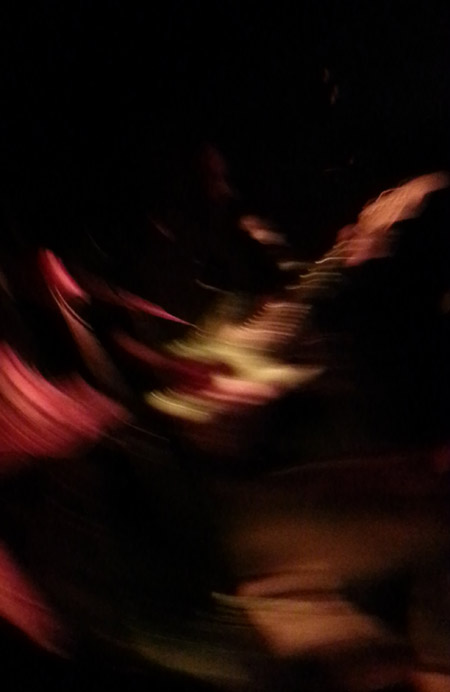 This new material was excellent, fizzing with expectation, the flow instinctive: no matter how far out the structure was pushed, it didn't fail to deliver. There were moments when things floated into more reflective territories, giving us a horizon of Shiva-snaking arms and
Ravi Shankar
-esque glints, Kawabata playing fret percussion, then
sliding a screwdriver's shaft down the neck in slow ecstasy
.
A menagerie of exotic moods that finger-knotted as ideas sparked between the foursome, lingering on a growing anticipation, then gleefully surging off. The ampage so overwhelmed that even when all four were screaming in unison it was swallowed almost completely. Convinced they were paying homage to Gong at one point, the giddy mantra sounded like "Master-Builder." So compelling a rendition that I was half expecting a knobbly-kneed Daevid Allen to leap on stage at any moment – or were their curling wares just playing fiendish hopscotch with my mind?
What a night!!!
-Michael Rodham-Heaps-