Corsica Studios, London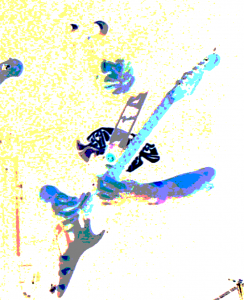 15 October 2013
Corsica Studios was once again filled to bursting for the return of Acid Mothers Temple and the Melting Paraiso U.F.O. for what seems to be their London home (alongside Café OTO). The crowd's anticipation at seeing the Japanese psych legends was at a high, but unfortunately we would all have to wait.
The support band was running over time, this was compounded by the fact for a three piece band they had a large amount of equipment to shift. Two amps, two drum kits, a synth, bass guitar, electric guitar, and a board filled with effects and devices as well as several microphones. AMT's roadie was looking worried as their set went on knowing it was going to take time to dismantle all the gear. This wouldn't be so bad if the music was amazing or original, but instead they trawled through some rather uninspiring lengthy wigouts that mixed industrial with indie rock. The longer they went on the less Acid Mothers the audience would get before curfew.
After a rather frantic stage clearance the band finally appear on stage with billowing dry ice all around. Kawabata Makoto plays a big chord and Higashi Hiroshi lets his synth space whisper to the cosmos and we are off. The set has been overhauled and AMT are on fire tonight. Tabata Mitsuru, tonight also on guitar, throws some heavy licks and some amazingly subtle and beautiful lead lines. In fact most of the band's set has a wonderful subtlety about it and is devoid of bombast or any form of sheet noise heaviness. Kawabata plays some beautiful lead lines at times as the set seems more geared towards a progressive rock direction.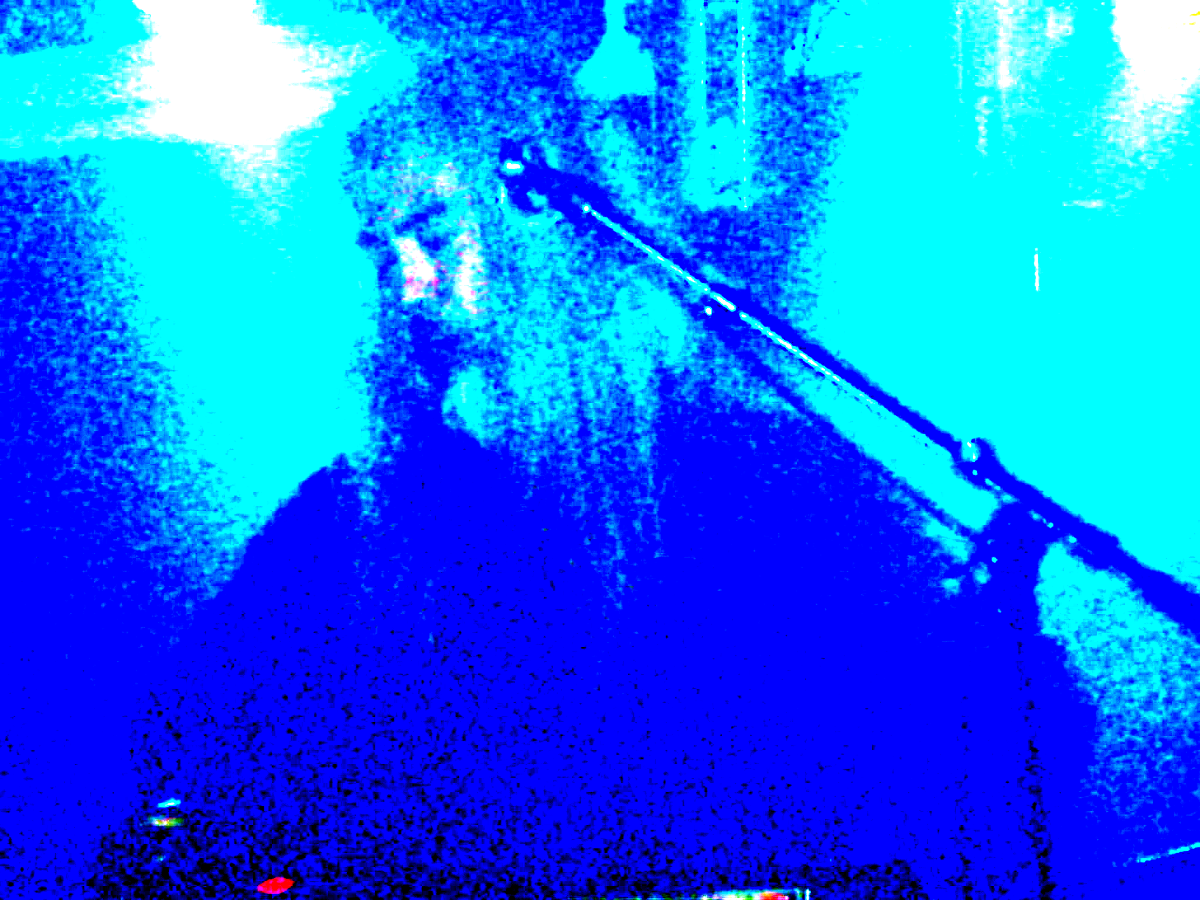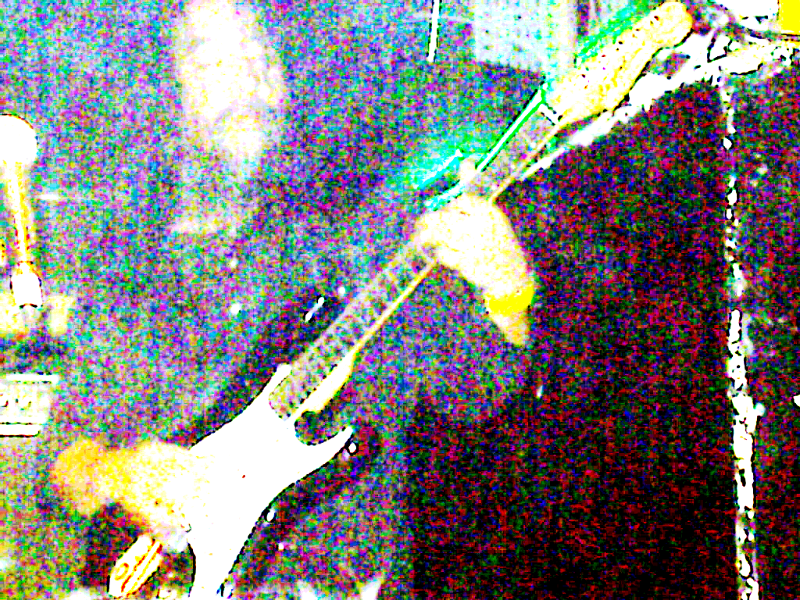 "In Japan it is already tomorrow which means its Higashi's birthday, he is 148 years old that is why he has all the white hair" Kawabata quips. He then gets the audience to sing "Happy Birthday" to him. Higashi smiles, looks embarrassed and then thanks the audience. "Pink Lady Lemonade" kicks in and the crowd roars with approval. This is a shortened version of the track compared to some gigs I've seen by AMT, but no less magical. When the rhythm section hits in it makes it a powerhouse of a track and sends it stratospheric. Some of tonight's tracks even touch a bit on the sound of early King Crimson and Neu! and goes to prove just what diverse musicians the band are.
Unfortunately the set has to be cut short, so there are no guitar smashing antics from Kawabata to end the set (even though he has his spare guitar on stage). Their set was electrifying and their playing fantastic, and it was one of the best sets I've ever seen them play; it's just a shame they couldn't end the night in true AMT style. As people shuffled out I heard them saying how great Acid Mothers were, but also how they could have done with just that little bit more musical magic from the band. But yet another great AMT gig, and I'm looking forward to seeing them again next time for a trip into deep space.
-Gary Parsons-