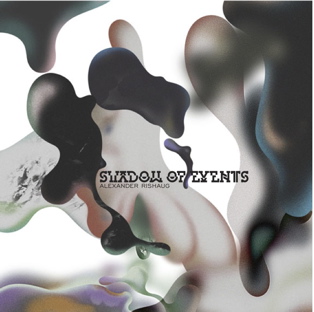 Alexander Rishaug
is a sound artist, producer and musician from Oslo, Norway, and one of the original members of the improv-collective
ARM
with
Are Mokkelbost
and
Arne Borgan
. He has also collaborated with artists such as
Lasse Marhaug
,
Ingar Zach
,
Martin Horntvedt
, and remixed albums by
Jazkamer
and metal bands
Ulver
and
She Said Destroy
.
A new release from the minimalist is a rare event, as this is his third solo album since 2001. This album has been under work since 2006, with Rishaug recording and composing, or collecting field recordings and editing, taking his time. This slow process is somehow reflected in the quiet slowness of this album. Although it is not entirely quiet. A mix of field recordings, organ sounds and piano, sometimes combined with digital sounds, creates some sort of minimalist space ambient. With extras! Occasionally the sounds are quite intense, refusing the quietness.
However,
Shadow of Events
is one of those rare events that take me to a dreamland in space without frontiers. Making me reflecting over lost days and new dream-worlds, or even days to come. The ambient soundscapes move very slowly and changes appear almost unnoticeable. When I have made myself relaxed and got used to the floating soundscape, Rishaug introduces yet another sound. It's introduced just for an instance, or suddenly there are minimal fragments of sounds from some field recordings, or sounds builds into some strange loop or rhythm and then it fades out again. This whole process makes for a very interesting listen, and although how relaxing it is, I couldn't find time to doze off as I sometimes do with quiet ambient minimalism. Rishaug's fascinating
use of piano to create soundscapes or loops is also unusual for me, but after a few listens I find it impossible to think that he could have done it any other way
.
It's simple, but not small. Minimal, but takes up space. His wonderful touch to these recordings creates wonderful sounds that ultimately take me to good places although the mood itself can sometimes be melancholic. The last track "Magic Fingers," sort of sums it all up.
-Ronny Wærnes-