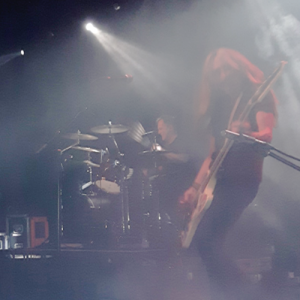 Bristol
20 July 2016
This was a hotly anticipated outing that didn't disappoint. Belly were back for all the right reasons, including a bucket of cash the merch stall was obviously raking in.
It all kicked off on the full-on assault of "Dusted". That gut-quaking  bass, those weevil guitar curves all thrown in thunderous  unison. Tanya's and Gail's  vocals blasting the human flower. A beaming rainbow that had you shouting back the weirded-out lyrics about dead babies in cellars and the like. That chorus refrain carouseling your head  in "Grass stains, back burns", gyroscoped on the coloured wash of the lighting.
Last time I saw this lot was back in '95 at
Shepherds Bush Empire
, touring their solid follow up to the strange glisten of their début
Star
. The album
King
certainly pumped things up back then, and honestly
Belly are still a giant ball of energy some twenty years later
, especially when hitting out tracks like "Gepetto" and "Feed the Tree"; they even got me losing my shit in swaying reverie to "Slow Dog".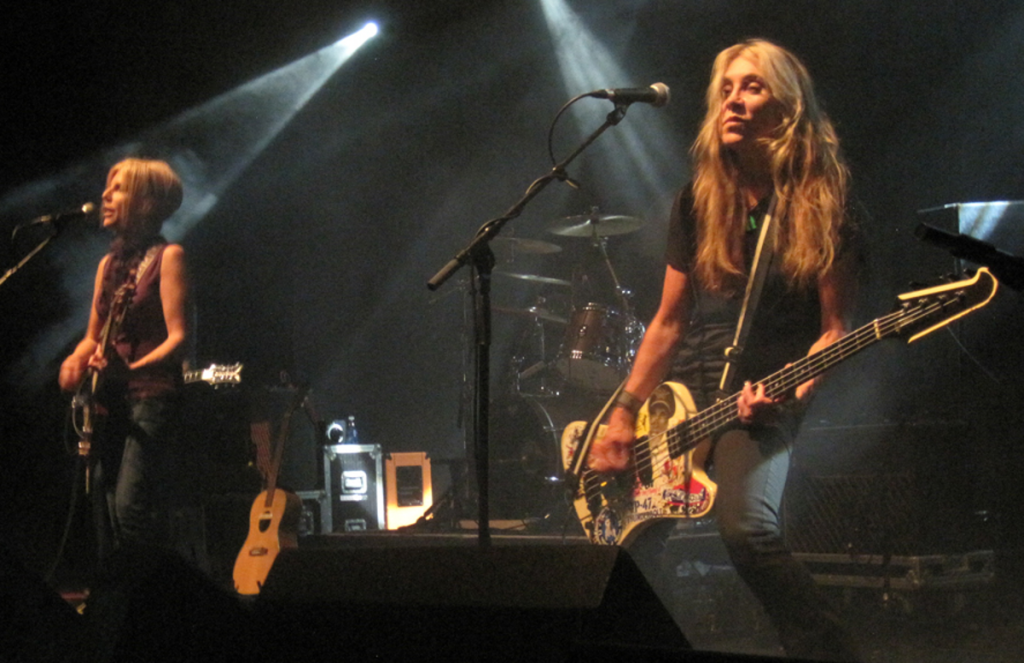 It's amazing — this was essentially a greatest hits set, the best from both albums and a few singles; but it felt light years from dusty or knitted-quilt nostalgic, balmy — Belly even dished up a few freshly-minted works in progress: "Punish" and another I didn't catch the name of, which had a really beautiful, slippery lilt. Loud'n'proud, every single song got a wild reception, lashings of unconditional love abounding. The band too beamed wide-eyed smiles, joking with the audience and each other. Gail in particular got us to go stadium hands,
encouraging our inner divas to sing along to every chorus
, joking that we all had to get back to our babysitters.
Now, I'm more than a little hazy about the actual setlist, but a lot of top-notch balladry filled the room, the acrobatic  "Judas My Heart", "Spaceman", the gorgeous "Untogether", the dimmer switch that was "Seal My Fate" — a burning bewitchment that was probably responsible for a mid-nineties baby boom. Contrasting nicely to the more sedate songs were the adrenlalised delights of "Puberty", the band eating into the heady energies in golden gleams of guitar and yah-yah-Lazarus, an infectious vibe that bled into the show's fitting finality, the showering glass of "Super-Connected".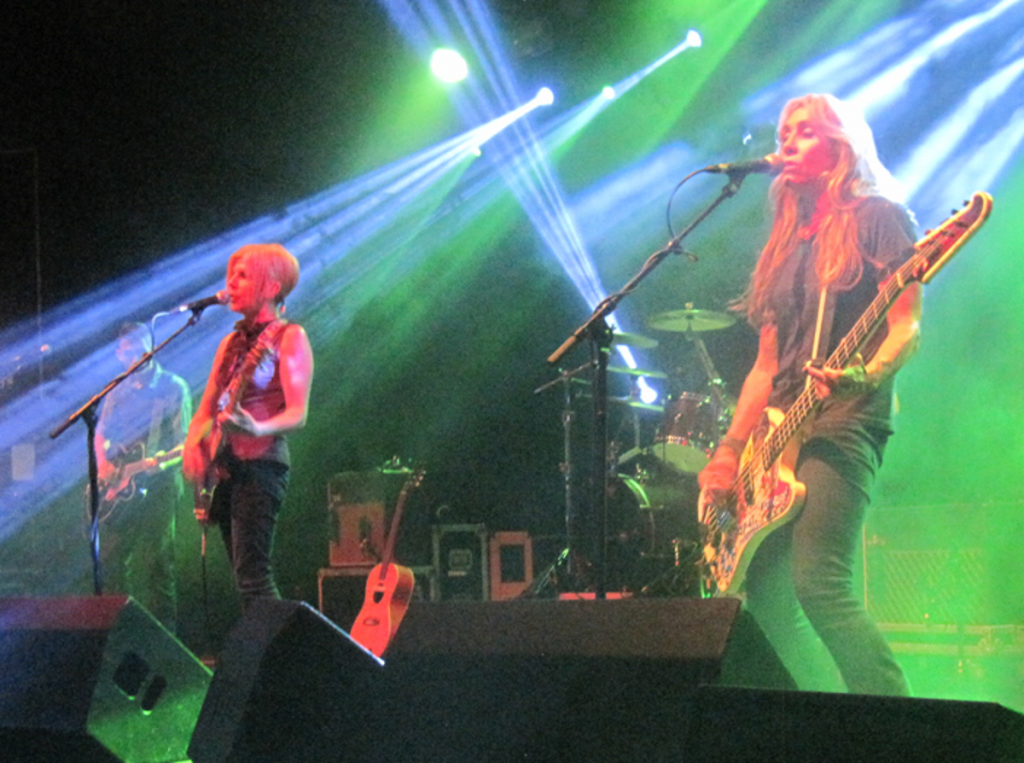 Wow, I think they must have played nearly twenty songs by the time they left the stage, and I secretly wanted them to play their version of that Disney classic "Trust In Me", but it was not to be…oh well. Their ensuing absence sparked a lot of foot-stamping, a clear indication the audience weren't done with Belly, who happily returned for a touching encore. An audience shout out for "Thief" that replaced the intended outro of "Stay" was a pleasure that kicked the girls behind us into a karaoke frenzy, waving around imaginary lighters, a mirror to
the chain-reaction that was flame-flickering throughout the whole room
.
I remember Nick Cave once saying the only satisfying music was the miserable kind; I'm so glad Belly were on hand to prove otherwise.
-Michael Rodham-Heaps-