Blues Pills (live at The Jazz Cafe)
by Freq | 2017-12-06T21:41:00+00:000000000031201712 21:41
London
21 November 2017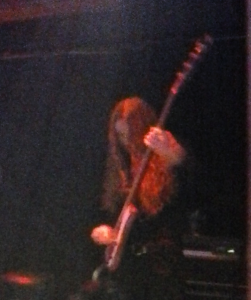 Over the last couple of years, Blues Pills have toured tirelessly and worked hard to become a big crowd-pulling concert act filling out large venues across Europe. So it was a bit of a surprise when they announced a rather intimate show at the small Jazz Café in London, but no surprise when the show sold out. The Jazz Cafe is one of those odd venues, like the 100 Club, where it is longer rather than wider and the stage is set against one wall in the middle of the venue, which makes it somewhat difficult to move once you have staked your place in front of the stage as everyone seems to cram into this area.
The band is doing a tour to promote the release of their new double live album Lady In Gold: Live In Paris on Nuclear Blast. The atmosphere is buzzing and the audience seems to be of a slightly older age group than they were when I reviewed the band a couple of years back. It's obvious that the band's love of sixties hippie rock has touched a chord and found an audience with people who were buying those type of albums in the seventies, which is a wonderful thing and says a great deal about Blues Pills' authenticity.
The band are welcomed to the stage with a massive cheer and it's the singer
Elin Larsson
who makes the biggest immediate impact as the band launch into "Lady In Gold", the title track from the latest studio album. Elin is a fantastic vocalist, her voice is both bluesy and soulful at the same time, and straddles the divide between
Janis Joplin
and
Grace Slick
. She is a great front woman, moving energetically around the stage,
engaging with the audience and giving off a cosmic good vibe all round
. Elin mentions a couple of times that this is their Christmas gig, to which punter replies, "It's only November". Elin just looks damn happy to be onstage, blasting out these songs that her vibe is infectious.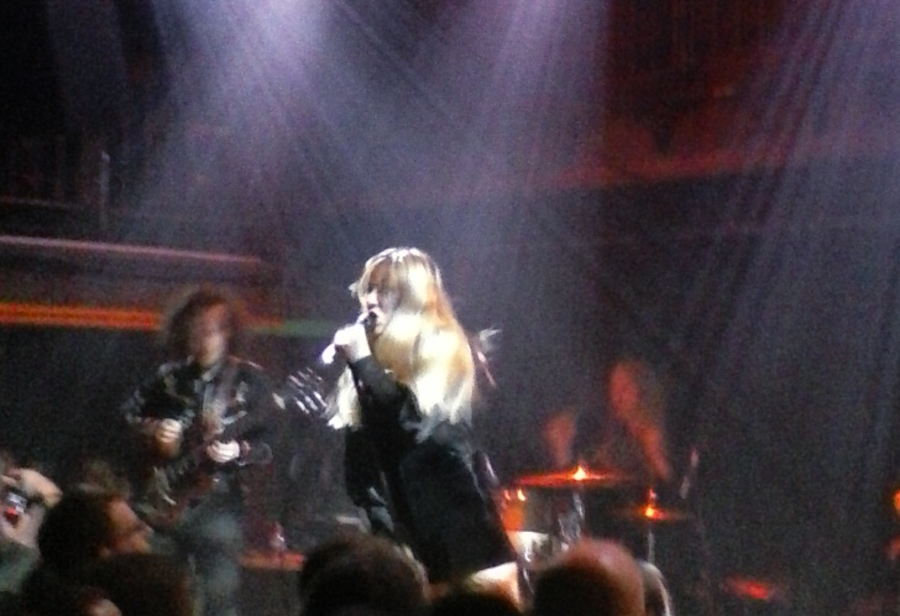 And what songs they are; tracks from the new album such as "Little Boy Preacher" and "You Gotta Try" sit alongside the band's classic tracks like "Little Sun", "High Class Woman" and of course the raise-the- roof classic "Devil Man". The band are in top form as well.
Zack Anderson
's bass is fluid and melodic, while
Andre Kvarnstrom
's drumming shows a love for some of those classic sixties drummers like
Michael Shreeve
, etc.
Richard Dygren
's
organ and guitar work help give the arrangements of the new songs a big boost live, and make the older ones sound more lush
and psychedelic than they were before.
But for me, it's still Dorian Sorriaux's impressive guitar work that really helps give the band that extra punch. He can be both heavy and subtle in the same song, he still has that touch of Peter Green about his playing but also there is a slight hint of Jimmy Page creeping in there as well. This is what helps set apart Blues Pills from some of their other contemporaries — the musical interplay between the members of the band.
"We are Blues Pills, a psychedelic band from Sweden", announces Elin as the band launch in to a foot-stomping version of
Jefferson Airplane
's "Somebody To Love", which gives each member a small showcase to show off their talents. But soon the evening was bought to an end and it was a slight shame that there was no encore tonight as I think that would have been the icing on the cake for a fantastic gig.
Blues Pills are certainly set to becoming an even bigger band than they are already, which will make intimate gigs like this probably even more rare. The band are always worth catching live, especially during a dreary winter's day when their music can transport you back to the hazy multi-coloured lazy afternoons of the psychedelic summer of love.
-Gary Parsons-
Source URL: http://freq.org.uk/reviews/blues-pills-live-at-the-jazz-cafe/
---