London
13 December 2016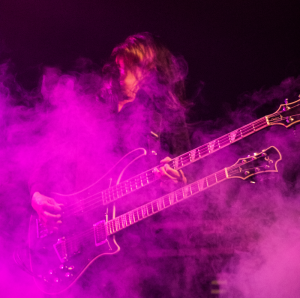 Boris are back! One of Japan's finest rock bands are back in town to celebrate the tenth anniversary of their crossover hit album Pink, by… well, by playing it, obviously!
But first we get The Broken Oak Duet, who I don't want to sound too mean about, because they kick out quite a noise between the two of them. They're tight, focused and rock hard; their real problem is that they're maybe a little TOO tight and focused — it's all a bit precision-engineered.
They've got the technique and the discipline, but what they're really lacking is some craziness and chaos. They've got all the riffs and big sound you could ask for, and would make a kick-ass rhythm section, but they either need a lunatic jumping around or to make a couple of mistakes every now and then; a touch of unpredictability could make them massive.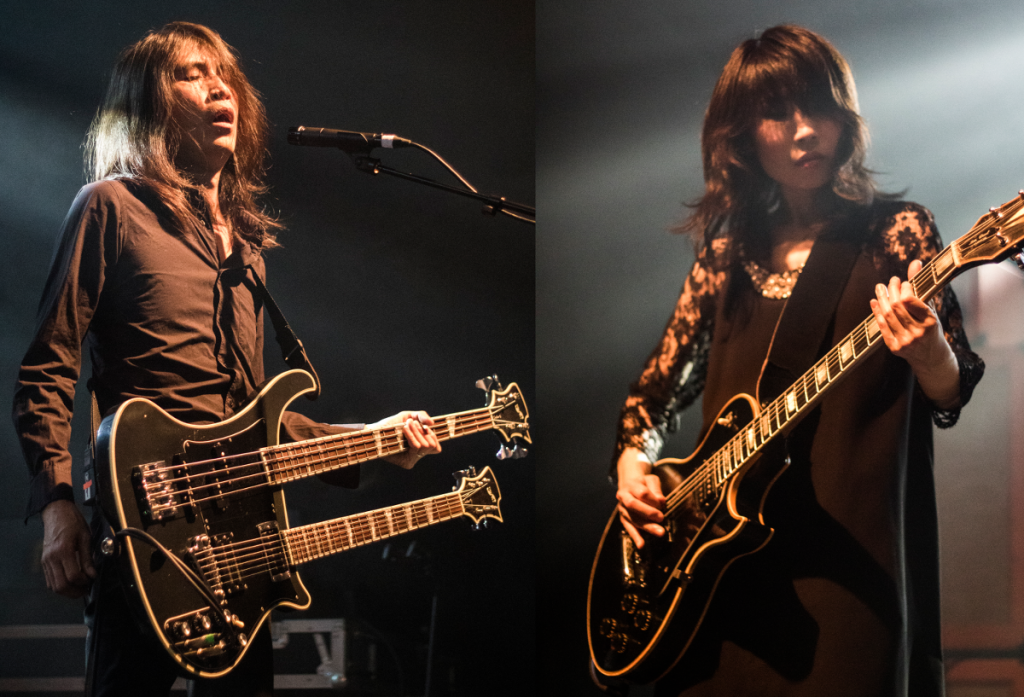 Which is where Boris come in. Boris live are always a phenomenon, still surprising even when playing a much-loved album. And
Pink
itself is a many-headed beast, from the
Swans
-like doom grind of "Blackout" all the way to the epic psychedelic noise wash of "Farewell", taking in pretty much everything else in between. Sure, there's some
Melvins
in there (as you'd expect given their name), but there's also a lot of
Sabbath
and
Motörhead
. Even knowing the album is no preparation, really. This is music that's live in more senses than one; it's
an organic, whimsical organism that will never react exactly the same way twice
, such is the chemistry between the players. And what players they are.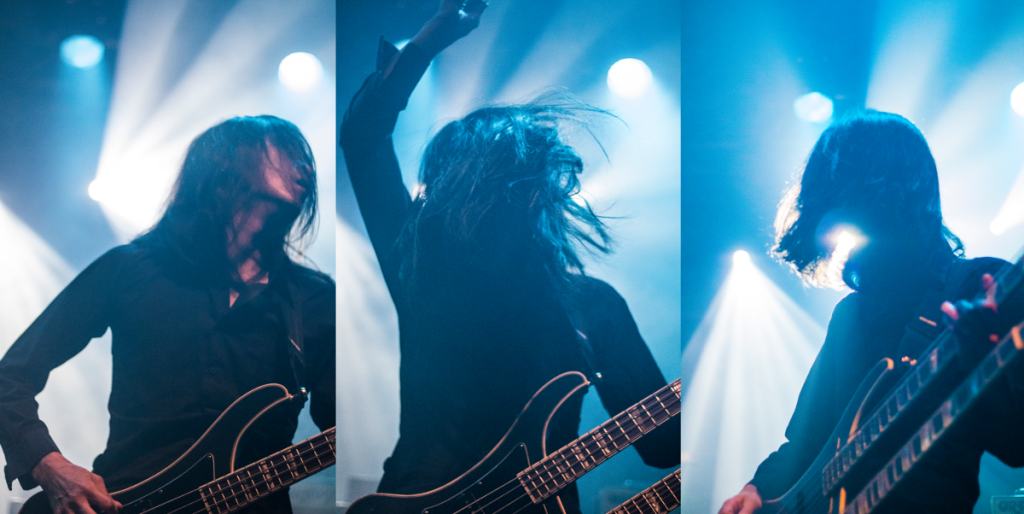 Boris look as good as they sound, and they both look and sound like the very essence of rock.
Takeshi
is every inch the rock star, present largely as
a mass of hair and two machine heads looming out of an awful lot of dry ice
, while
Wata
stands to the side calmly peeling out face-melting solos like it ain't no thing. Meanwhile
Atsuo
is a Satanically-gleeful presence behind the drums (and occasionally swimming across the crowd), interacting with the audience in a way that's quite marvellous, given that he's right at the back and sitting behind a big fuck-off rack of drums. And yes, the gong comes into play with their traditional pantomime call-and-response drums/applause interlude.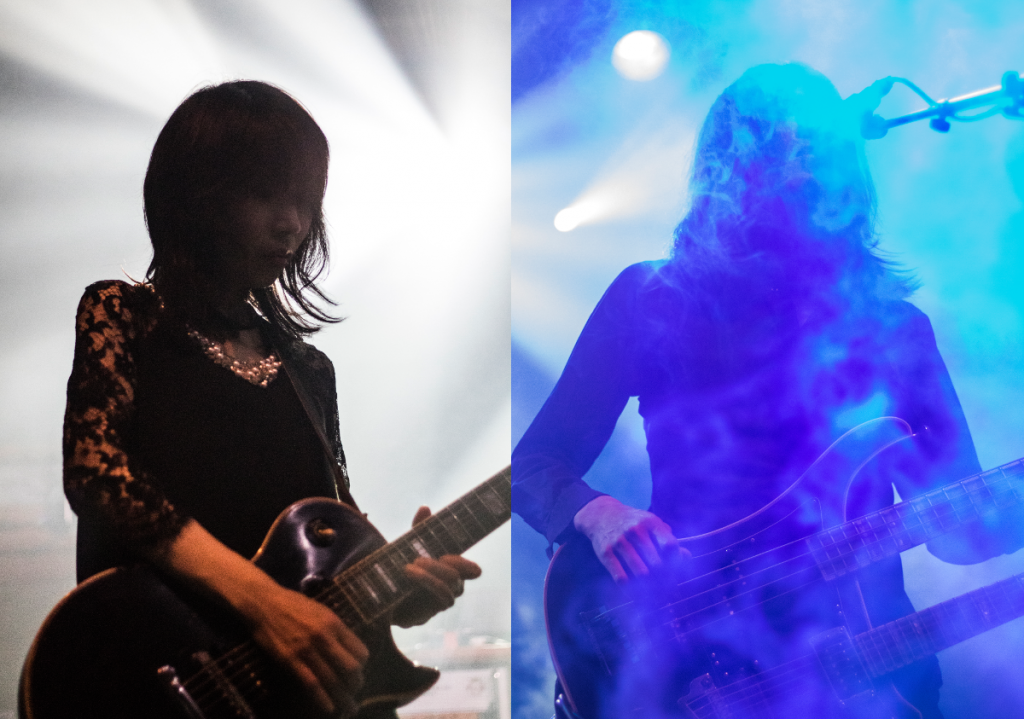 Boris are a hard band to nail down as it is, each of their albums sounding pretty fucking different from the others. But
Pink
itself is just as mercurial, meaning we get pretty much
the whole range of Boris's metal awesomeness in just the one show
. I don't know how they do it, but let's hope they keep doing it for ever.
-Words: Justin Farrington-
-Pictures: Dave Pettit-