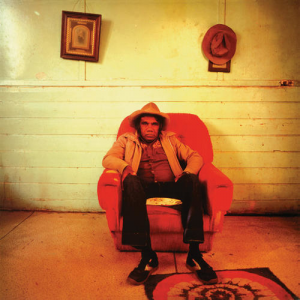 Buffalo Tom were part of that wave of post-hardcore guitar bands that came out of Boston in the late Eighties along with the likes of Dinosaur Jr and Lemonheads. They were friendly with J Mascis and he produced their first couple of albums, and that connection dictates a little as to the sound of those two albums. The first was quite a noisy, grungy affair and the second sat halfway between that and the personal, melancholic beauty of this, their third album, subject of a lavish twenty-fifth anniversary re-issue. Let Me Come Over is the LP where the band perhaps finally comes into their own and assumes the mantle that they had been working towards.
This was the first album for which they enlisted an outside producer and to a certain extent it smooths some of the rougher edges of those earlier albums, but what it might lack in power and volume, it sure makes up for with a combination of sheer songcraft, pure pop hooks and the ease and fluidity that comes from a trio that intrinsically understand how each of the other members think. To make this reissue even more of a great deal, they have chosen to include selections from a show that they played at the University Of London Union in 1992 in support of the album, and it is a really terrific snapshot of a band at the peak of their powers.
But back to the album itself;
Let Me Come Over
contains twelve tracks and by this point the band were producing a sound that melded later
Husker Dü
with the more acoustic sound of
Neil Young
and some
Replacements
for good measure; but don't think that this sums the band up as there is far too much subtlety and innovation. Although the band are a standard trio of electric guitar, bass and drums, extra textures of harmonica and acoustic guitar are added to the mix to allow for a variation of moods and emotions. With two songwriters, both coming from quite different directions, this also allows for even further variation. Opener "Staples" introduces the warm, vibrant bass chord tones of
Chris Colbourn
and the snappy drum sound of
Tom Maginnis
, a rhythm section in perfect harmony, enabling
Bill Janovitz
to
scatter his wild guitar and emotive lyrics over the top
. The album is pretty relentless as we bomb into track two, the loud-quiet-loud dynamic of "Tailights Fade". When originally issued, this single did a lot to elevate the band above a lot of the also-rans of that era and prepare them for the fervour that surrounded this tour. "I read a thing about this girl, she was a hermit in her world, her song is much like mine, she can be my valentine", starts the song, a real melancholy and heartbreaking tale of despair over which Bill's guitar tries to shed its skin and force its way through the speakers and right into your ear.
There is a touch of steel drum on the breakneck "Mountains" and there is even the yearning sound of a 12- string on "Mineral", one of the album's highlights. It starts slowly, guitar chiming against the rhythm section and gradually builds to find us enveloped in a warm layer of fuzz as Bill's heartfelt vocals and 12- string counterpoint go some way to trying to break our heart. The heartbreak would almost work if it weren't for the fact that the album does not allow us time to recover. The Colbourn-penned "Darl" has a more petulant vocal style, slightly more uptight and perfect for the line "No one talks about my problems, no one really cares if I am not here". There is a bitterness at play here, and that feel gives the song a greater, more crazy velocity.
The killer line of the album is probably from "Larry" — "When you sleep is when I rise". Its delivery almost perfectly encapsulates all those frustrations and problems that come with a relationship, the air of resignation over a glorious descending bass run, middle eight all
bass chords and heavenly jangle, the tactical silence after the snap of drums, the rabbit punch delivered straight to your heart
. All this from side one gives some indication of the power and emotion packed into so short a timespan.
The second side contains more of the same: the arm hair-raising fuzz guitar of "Stymied", the kitchen sink drama ballad of Colbourn's "I'm Not There", the incredibly awkward but truly inspirational guitar athleticism of second single "Velvet Roof", possibly their finest moment (try dancing to it and you will end up with whiplash) and the final frantic feelgood rollercoaster of "Saving grace". As the guitar slides toward the end of the song and of the album, there is a feeling of weightlessness and also of having sat through a life-changing musical experience. Music wasn't quite the same after this album and it is a joy to be able to share it once again.
The live album contains ten tracks and is a perfect snapshot of a band at the peak of their powers. I remember that I was supposed to go to this show and due to one mixup or another, my friend failed to arrange it for us. A bit of a regret, I must confess; but on the strength of the songs here, I realise that we really missed a treat. They power through the tracks at breakneck speed, side one containing five pieces from
Let Me Come Over
 and the other earlier tracks, including a crazed run through "Sunflower Suit", a glorious "Enemy" and finally a rip through a fantastic "Birdbrain" that has Bill so out of breath he can barely keep up with the pace of the band.
If you were ever a fan of Buffalo Tom, and it is time to replace your copy, or if you are interested at all in this momentous and crucial document of Nineties guitar music, this package is perfect.
-Mr Olivetti-