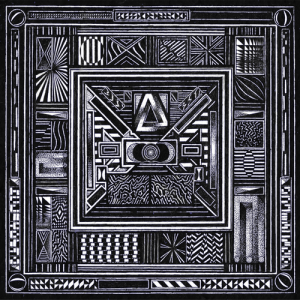 With a title that refers to a book about near-death experiences, suitably enough, Burnt Friedman's first release for Marionette draws upon his archive of recordings to construct a new EP of circling, abstract rhythms topped off with ghostly musical remnants.
One could be forgiven for assuming that the spirit of Friedman's late and much-missed musical collaborator Jaki Liebezeit is also present here, as the beats, pulses and grooves shimmer with both his presence, found both in the precise placement of the drums and in their spare arrangements, and his absence. But this is Freidman solo, and his programming and playing reverberates to his own moods and intent, swirls of elephantine charges mingling with ethnodelic sample loops and deep, dub-drenched bass detonations.
The six masterclasses in how tension can be held, manipulated and released unfold with a suitably haunted verve, brimming with (after)life that can be found in the ever-prowling motion and effective deployment of sometimes brittle, occasionally languid polyrhythms. While Friedman tops up the audio spectrum with barely a space left unfilled at one time or another, his sequenced constructions rarely feel over-stuffed; instead there is a sense of completeness to a track like "Acroagnosis", a plenitude of composition that weaves deracinated sample fragments among some choice drum sounds laid out with a disarmingly effective simplicity. Likewise, the more densely-packed sounds of "Languish" or "Grace" tumble and merge, swimming to the tide of gongs, distressed string bends and a choir of voices from the beyond, and it's fascinating to dive into Friedman's groove connections with abandon, secure in the knowledge that this will be
a different kind of percussive ride to most found in electronic music
. Every track glistens and glows ethereally, produced just right so that the application of reverb thus and so, and sample-tweaking of a particularly deft variety makes for an EP of diverse wonders and almost supernaturally crafted dexterity.
-Linus Tossio-