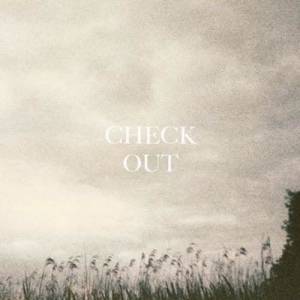 Back in 2014, two guys spent one day recording music for a 10″ record in an old school in Nowa Hut to accompany a hardback book of photographs. The result of photographer Giordano Simoncini and musician Alessandro Incorvaia's labours, hand-numbered and limited to 500, I hold in my hands and it is a thing of beauty.
To gain the full experience, you need to put on the record and allow yourself to be immersed in the photographs as the music lulls and soothes you into submission. The disc starts with the gentlest of awakenings, your
senses massaged by drone guitar hovering above like the warmest of sunrises
as seahorse sounds rhythmically meander around through a golden haze. Like all good drones, it is endlessly spiralling and unfurling; and as this happens, you find yourself drawn into the photographs, asking questions as each page is slowly turned. "What is just in the top of the shot of the girl at the breakfast table?"; "Who are these people walking through the snow outside of a gloomy residential block?"; "Is that boy really sitting backwards on his bicycle?"
Interestingly, if you allow the music to enfold you, you do spend more time exploring the photographs and before you realise, it is time to flip the record. Side two starts droneless, but with the same undulating motif; maybe they should be river horses rather then seahorses, it would suit better the onward momentum and the idea sounds appealing. As fingers move up and down the fretboard, you can hear the echo of that movement along the neck, and it is a gorgeous and eerie touch.

We ask more questions: "Is the photo of feet the same person as is caught in an autumnal Cornish landscape?"; "Why do those trees appear so strange?" I think the music might be split into four parts and as the final track emerges, feedback circling like a glider made from metal curls and lathe offcuts, the intensity grows and lower notes appear: "Where is the desert truckstop?"; "
Why does the girl on the escalator look so serene?
" . As the notes begin to drop back and the drone pervades, faint swirls of feedback unfold like slow waves of static on some barren beach. Gradually panning away, the music leaves us and the experience is complete.
I am no expert on photography, but the snaps seem taken on a variety of cameras: some are grainy and overexposed, with light seeping in; others firmer, moodier and more dramatic; and although the subjects appear unassociated to us, strangely the music seems to bind them. I think this is a fantastic experiment and I hope that they are able to do similar things in the future. Help them by buying it now.
-Mr Olivetti-