Label: Chalice Format: CD, LP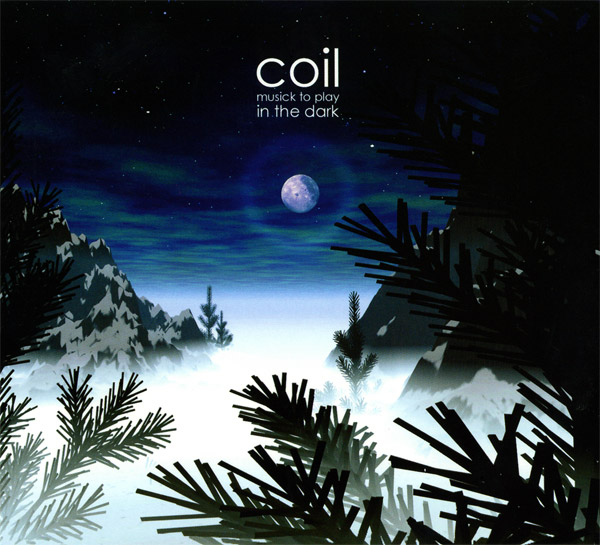 Coil have been on a long strange journey into a peculiarly English Pagan folk music, at once urban and ancient, Modern and eternal – and the recent addition of Thighpaulsandra to their collective (un)consciousness has only made things more intriguing. His main contribution to this latest mail-order only album shines through on the Ashra (or even Tangerine Dream…)-like electronic headtrip of the evocatively-titled "Red Birds Will Fly Out of the East and Destroy Paris in a Night" – a piece which shows once again the fun and frolics which can come from the use of simple drum-machine rhythms.
World weary is possibly not the description for Jhon Balance's vocals on this recording – more like world-curious, as he wonders "Are you loathsome tonight?" and ponders the necessity to say thank you to parents before they die – especially for broccoli, in the track of the same name. Musick to Play in the Dark develops some of the themes sketched in the recent Solstice sequence of singles, with dream-state thoughts, growing older and wiser perhaps – have Coil matured in their recent recordings? Not really, for they are a group/organisation/entity/channel which sometimes seems as old as the very hills and downs, and quite as capable of provoking reflective mystification, in an equally fractal, subtly chaotic manner, naturally.
-Antron S. Meister-