London
15 May 2015
Friday night at The Roundhouse, and the faithful are gathered for what promises to be a night of epic heaviness — four bands culminating with the mighty Electric Wizard are set to compete for our hearts, minds and ultimately, souls. However, due to a rubbish London Transport experience, I arrive when the first of them, Moss, are already half-way through their set. The two songs I catch, however, are immense.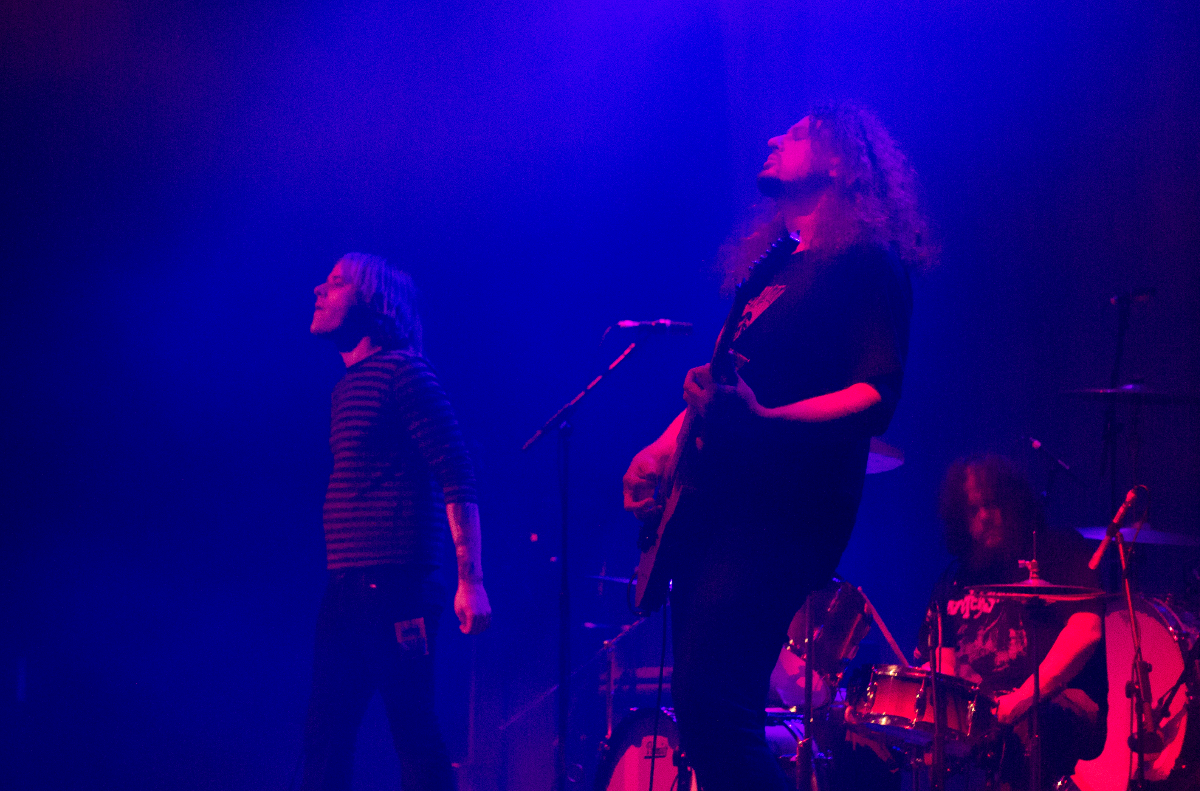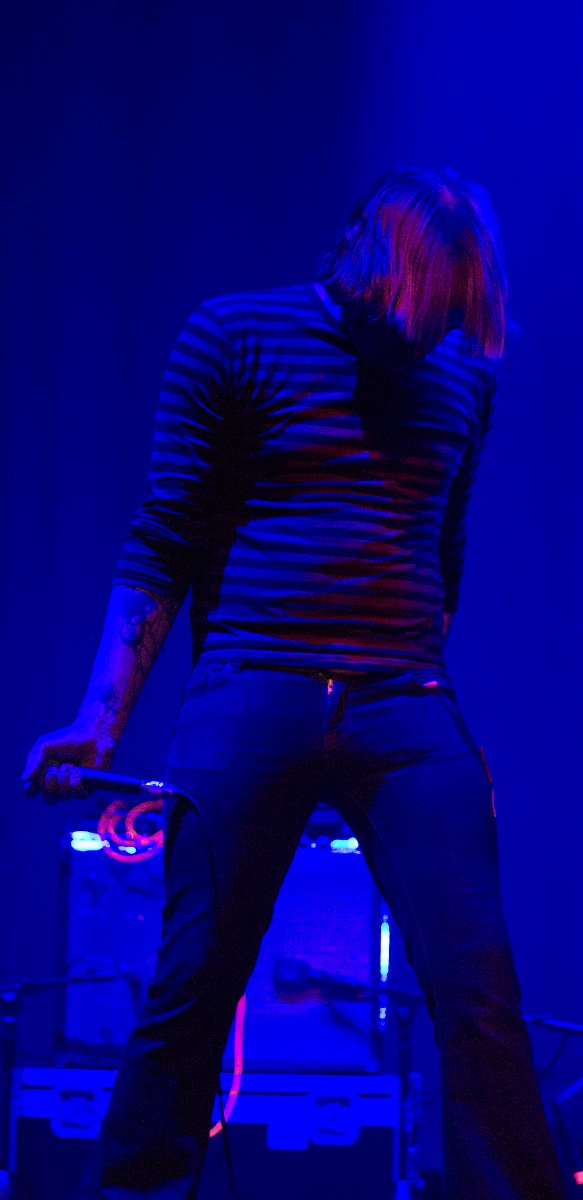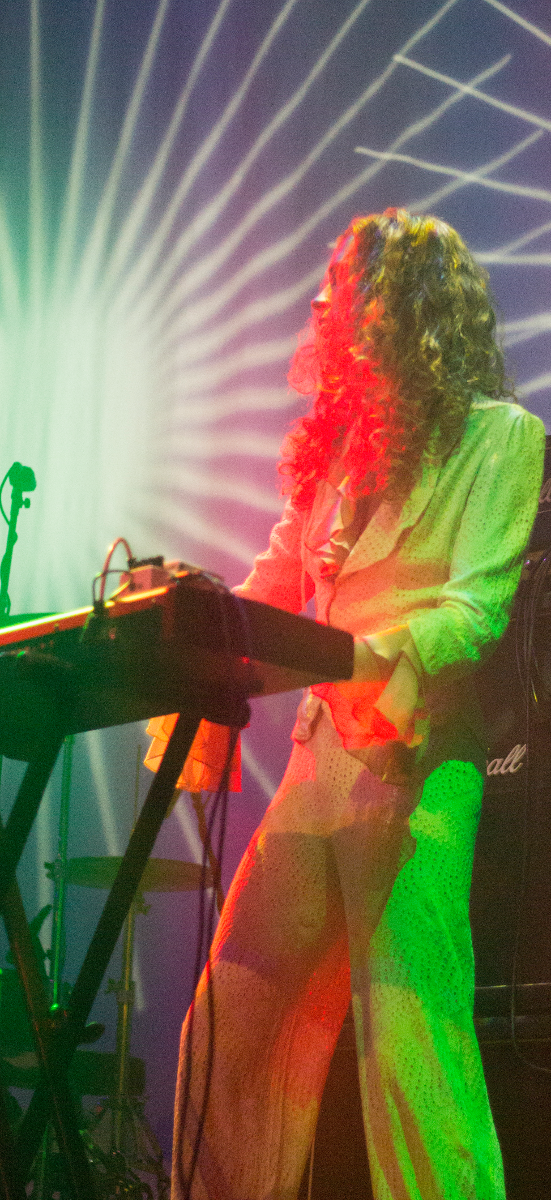 There's an element of early
Swans
to their
low-down, slowed-down riffage
which is even more impressive when you realise there's only one dude on stage with a guitar, while another guy abuses the drum kit like nobody since
Ted Parsons
(even when a cymbal falls off and he has to spend the rest of the song playing it sideways without missing a beat) and a third howling over the top. Well, half the time he's howling, and that's the better half.
I'm not so convinced when he switches to the de rigeur Ozzy-style vocals, but that's largely because the howling is so good. Sure, it adds dynamics, but I'm not sure they wouldn't be better just putting the pedal to the metal (or some other metaphor which wouldn't suggest speed, because this is very heavy and very slow), although of course your mileage may vary. Overall, though, I like them a lot.
Next up are
Purson
, who are a drastic change of pace. Female-fronted occult metal in the vein (c wut i did thar?) of
Blood Ceremony,
only without the flutes, they give the impression of the kind of band you could well imagine playing for the
Process Church Of The Final Judgment
, all
dark-edged flower power ballads and early '70s rock
, with a drummer who looks like
Matt Berry
would look if he were playing the drummer in an occult metal band.

Initially they seem like a goth band from an alternate universe where punk never happened, or possibly the early, better
All About Eve
stuff. Things get more interesting in the second half of the set where they take a detour to the American South and suddenly
Lynyrd Skynyrd
become a thing, and
they morph into something wonderful
that could easily have soundtracked an episode of
True Detective
.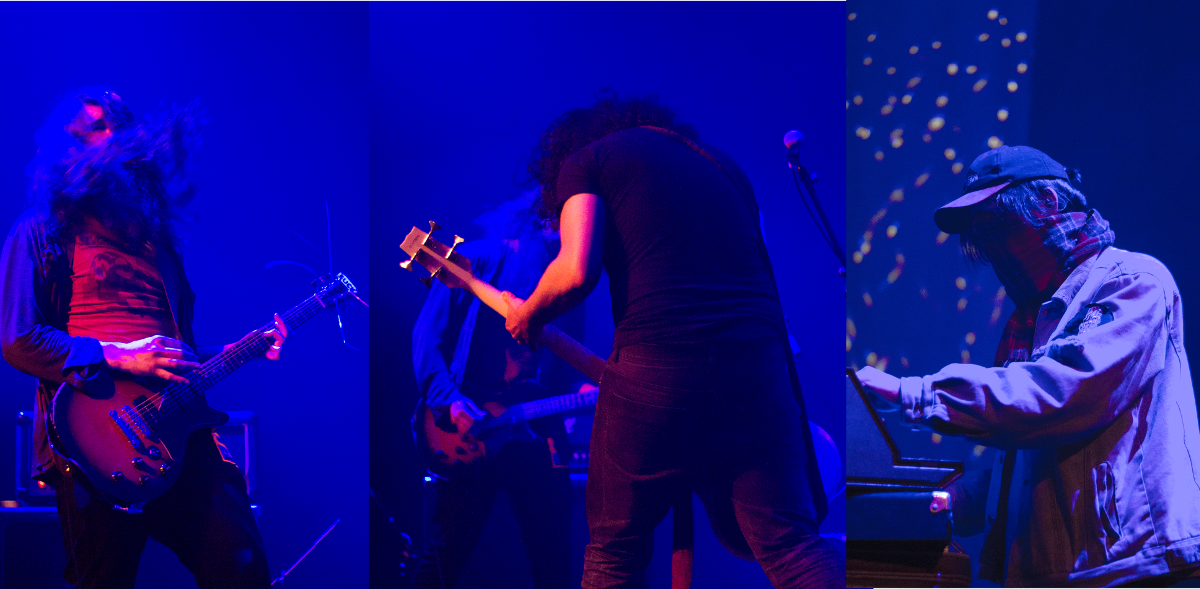 Then it's back to the drug-fucked stoner rocSk, only this time it's pretty much the exact opposite of Moss as Scotland's
The Cosmic Dead
take the stage after a couple of false starts, and spend the next half-hour sounding alarmingly, and awesomely, like you've just stumbled upon a band at a festival who are just hitting their crescendo. It's glorious, what could possibly be called "triumphant stoner rock", like
Acid Mothers Temple
without the porn. The overall effect is something
akin to being trapped inside a lava lamp that someone's using as a bong
, and it's all rather splendid.
And
did someone mention bongs
and porn? Of all the world's
Sabbath
-botherers, Electric ("Fucking") Wizard are probably the sleaziest. Although hailing from Dorset, they mine the same rich black seam of dark Americana as
Rob Zombie
or
Marilyn Manson
, but deliver it pretty much as is, without the stadium trappings. And for once, tabloid clichés may just be useful here. If, say,
Sleep
were the guy who takes a bunch of drugs and jumps off a building because he thinks he can fly, Electric Wizard are the guy who takes a bunch of drugs and stabs a schoolteacher.
Suddenly the choice of lineup makes a whole bunch of sense
. If Purson were the band that the Process would listen to (when they weren't listening to
Funkadelic
, of course) then Electric Wizard are the band
Ricky Kasso
(with whom their latest album
Time To Die
is obsessed) would have got down to. Were he not dead.
The nastiness of Moss and the total bakedness of The Cosmic Dead frame them from either side. Electric Wizard front-load their set with classics — "Witchcult Today", "Black Mass", "Come My Fanatics" — and then they kick into the mother of all stoner metal songs, "Dopethrone". And it's IMMENSE. Really massive. The sound and acoustics at The Roundhouse are really used to full effect as
the bass charges up my legs to deliver a swift kick to the bollocks
. "Black amps tear the sky", chants
Oborn
(one of British rock's holy trinity of cool dudes called
Justin
, along with
Broadrick
and
Sullivan
) and you can almost see it happening.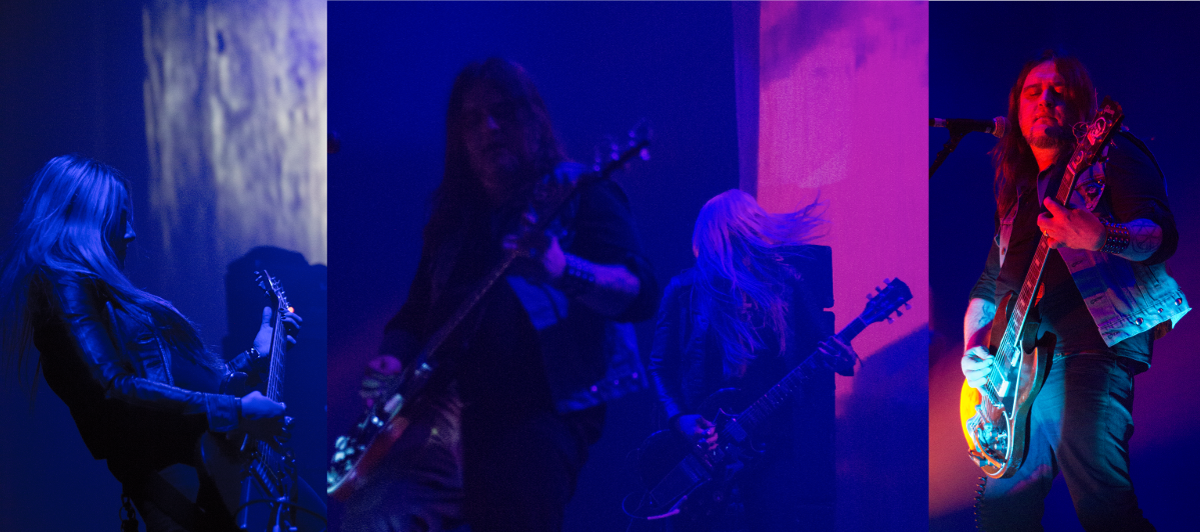 The second half of the set brings in the new, with new stuff like "Time To Die" and "Incense For The Damned" (which manages to take the old rock cliché of "I wanna get high before I die" and imbue it with a deeper, more sinister meaning). By the time they finish with an EPIC "Funeralopolis", it is literally
impossible to imagine anything more metal than being right here, right now
, watching the Wizard.
To paraphrase Sabbath, everyone's happy when the Wizard gets high.
-Words: Justin Farrington-
-Pictures: Dave Pettit-