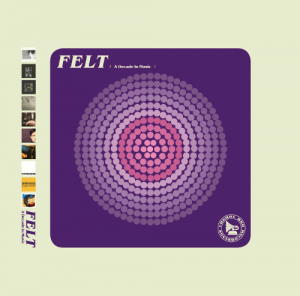 For me, Felt were one of the most important bands that this country produced in the 1980s, and in Lawrence they possessed a true English eccentric visionary who deserves to be viewed in a class of his own. The idea of starting a band with a view to releasing ten albums and ten singles over the course of ten years is a masterpiece of self-imposed marketing craziness, but then to decide to split the band once that had taken place — irrespective of the success or not of the preceding releases — is unique thinking. The idea for a band to be as much a conceptual entity as an actual musical group is a fantastic conceit, but for the music then produced to be so out of time and totally unlike anything that came before or after is an amazing feat.
So, finally the decision has been reached to put Felt's catalogue back in the hands of the listening public and not before time. The task has fallen to Cherry Red in association with Lawrence, and for me they are the perfect people to be overseeing it. Felt's classic work was the early stuff when they really did sound unlike anybody else, and Cherry Red wisely snapped them up for the first four albums. Those four LPs plus the first album (if you want to call it that) for Creation are the subjects of the first leg of the re-issue campaign and absolute treats they are.
I guess Lawrence was lucky that he happened across guitarist
Maurice Deebank
when he did, because Deebank's classical training, visionary playing and disregard for punctuality seemed to sit slightly at odds with Lawrence's vision of how a pop group should sound and act. That small amount of friction and
the diverse sounds they brought to the group explain Felt's unique position in English musical history
.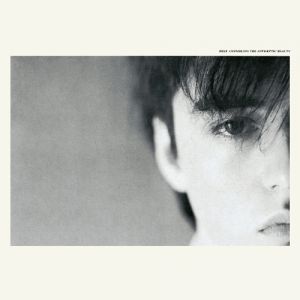 After a false start with a single recorded and released solely by Lawrence, the initial LP release back in 1982 came with a sumptuously moody sleeve and contained six tracks running to a little over half an hour. Lawrence's lyrics on Crumbling The Antiseptic Beauty are half-spoken, half-sung and the voice itself is a classic example of offhanded cool. Considering the album is thirty-five years old and counting, it just sounds so timeless.
The remastering has taken away some of the muffled edges, but still this sounds cloudy and dreamlike,  Lawrence and Deebank's guitars ploughing two different furrows. Lawrence's shuffling rhythms are hidden back in the mix while Deebank's pure, sharp lead with its audacious flourishes is clear right at the front of the mix. The infamous story of Lawrence's hating cymbals means that Gary Ainge's drums (which sound as if they are made from some ancient teak and mounted with tissue paper) have no hi-hat action at all, so the at-best faltering beats give the songs a strange sort of otherworldly torpor, as if they are not quite able to reach full momentum.
There is something fantastic about "Birdmen", the final track on side one; it almost pre-empts
The Waterboys
' big sound of a few years later. The space and texture unveil a kind of soundtrack for returning knights, and Lawrence's voice seems to drift over the top of the song like the breath from a well-ridden horse as the track turns in on itself again and again. There was a lot made of there only being six tracks and the running time being only half an hour, but to be honest, that is irrelevant when you consider the quality of the material. There is a little more tempo on side two and Gary is particularly given a workout on"'I Worship The Sun", which is also one of only two songs to include
Nick Gilbert
on bass. The
Paris, Texas
-like slant to Deebank's playing on final track "Templeroy" really builds up some tension, the drums sound like a rubber tree being beaten and Lawrence's vocals, double-tracked here, seem confused and lost, his
poetry being cast to the winds as he stands waiting for time and the contemporary music scene to catch up with him
.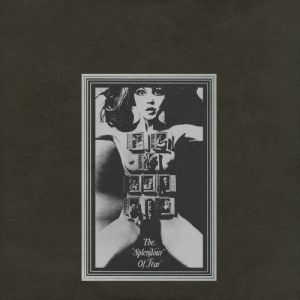 The Splendour Of Fear, another six-tracker of about half an hour, was released in 1984 and by this time Nick Gilbert had been replaced by Mick Lloyd, and the band had more or less coalesced. The production values here were slightly better and the instruments appear clearer in the mix, with more equality between them. Still there were no cymbals, and somehow the whole album has an oddly medieval sort of feel. In some of the tracks you can imagine the band clad in sackcloth and felt shoes parading around the village green in some alternative romantic universe.
This album comprises two epic tracks, one on each side, with each being bookended by two shorter, lower-key tracks and this is works incredibly well. There is a definite upping the ante here fromCrumbling The Antiseptic Beauty and it feels as thought he band believes in the songs. Lawrence's lyrics evoke change, or the desire for change, and that slightly desolate, romantic air infuses the whole album. He seems to want to change the world or his position in it, but is powerless to do so and this sense is mirrored in the melancholy guitar work. Here, Deebank's guitar almost becomes a shadow to Lawrence's voice and that makes it a little more subdued, but no less pretty.
The single "Mexican Bandits" has an irresistible tempo, and seems to circle around and around until finally the guitar breaks through the cloud like warm, friendly light, bestowing on us its warmth and strength. For me it is the middle track of side two, "The Stagnant Pool", that is the
piece de resistance
. Lawrence's vocals are almost dragged from him and the image of "The ghost of another crusade" is just so evocative. The track is laborious and there is something milky about the eerie sounds produced. It has the same feel as the organ sound in
Ride
's "OX4" and bestows a kind of crumbling magnificence. The guitars just circle around the bass and drums, and I always have this image of a pond in the middle of Erlestoke Woods in Wiltshire, mossy trees leaning in towards the water as birds nest at the edges and others roost above. Time seems to slow down and we are transported
back to a point before civilisation where just this gauzy, simple yet hypnotic music whispers in our ears
.
The whole thing is exquisite and when final track "A Preacher In New England" appears, we are shown just what a talent Deebank was. There is a classical edge, but it is contemporary and accessible, and must have sounded so unusual at the time. Even now it stands alone.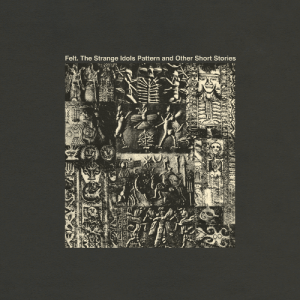 1984 also saw the release of The Strange Idols Pattern And Other Short Stories, and here again there is an incremental improvement in the production values. The drums sound sharper, the bass playing is great; they are starting to sound like a decent rhythm section and this provides a bed for the exuberance of the songs that appear here.
We have ten tracks, but still lasting a little over half an hour. Pop nuggets are strewn across the album, along with instrumental tracks that provide further output for Deebank's guitar odyssey and invention. This is probably my favourite album because it has the prettiness of the preceding songs with a certain confidence in Lawrence's vocals, and he feels as though he is pushing himself lyrically.
Deebank's guitar just sounds that little bit crisper and clearer[/pullthis]. The effortless sweetness of his playing on the instrumental "Sempiternal Darkness" reaches a little into the folk canon for the first time. Well, it's not folk, actually, it just sounds
English
, but without obvious precedent, as if he were inventing his own style.
Four of the ten tracks here are instrumental and each of them stands alone as a perfect little moment, with the Spanish inflexion of "Crucifix Heaven" standing out. I always had the feeling that here was the perfect meeting of their two minds and that this was the pinnacle of their union. In the 1986 single "Ballad Of The Band", which was Lawrence's despairing hymn to Deebank's final exit from Felt, he namechecks two tracks from this album, "Crystal Ball" and "Dismantled King", as examples of the songs he has loved. Perhaps there is no better way of explaining its greatness.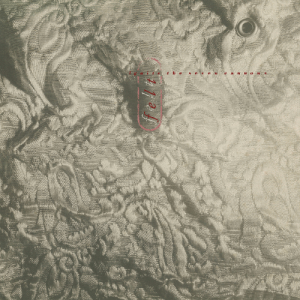 1985 saw them in the studio again for Ignite The Seven Cannons, but this time infamously with Robin Guthrie in the producer's chair, fresh from much success with Cocteau Twins. The band are still on good form, but Guthrie's influence extended to swathing the songs in a wash of reverb and effects, the best example being independent chart no. 1, "Primitive Painters".
In the intervening years, Lawrence has commented on how the songs were hidden in this gauze of sound and has taken this reissue as an opportunity to put that right, and what an incredible difference it has made. Six of the ten tracks have been stripped of the layers of fuzz, and underneath are shining the most delightful and delicate pop songs. It also helps that this album finds the first appearance of Martin Duffy, and with him comes the swirling organ and keyboard sounds that imbued this album with a touch more texture and gave another foil to Deebank's guitar.
The guitar wheels and dives around the vocals on opener "My Darkest Light Will Shine", as Lawrence demands to know what has been happening in his absence: "You know I'm back to stay", he tells us, as if now everything is going to be okay. Seriously, this almost sounds like a different album; the jazz-like trills of the guitar on "The Day The Rain Came Down" seem to have been missing all these years, as have the backing vocals, and here they stun us with their clarity. The prettiness of the songs has been reinstated and for that we should be thankful. "Primitive Painters" still sounds as it did, because it was meant to be this towering paean to the power of the studio, but stripping back the gentle well of "Scarlet Servants" allows us to observe Duffy's keyboards waiting in the shadows of Deebank's guitar. This is the only album where the two would appear together, which is a real pity and makes the album all the more poignant knowing what might have been.
"Black Ship In The Harbour" sounds gorgeous after its clean-up, and Duffy's elegant keyboards sit high in the mix, following the guitar at points. It is a swirling rush of a song, with the organ so warm and clear, the merging of guitar and organ continuing in "Elegance", a song that evokes long drives along deserted sandy beaches, echoing in a way some of the melancholy of "The Stagnant Pool". Was Lawrence's poetry becoming more realistic as his career progressed? Penultimate track "Caspian See" finds him telling us that "To be a fantasy is hardly what I'd term ideal", and asking "Do you believe in reality?" To whom this was addressed we don't know, but what we do know is that this was the end for Maurice Deebank and also for their relationship with Cherry Red. One track has been removed from the original running order to even up the sides and a little editing has also taken place, but the album is better for it.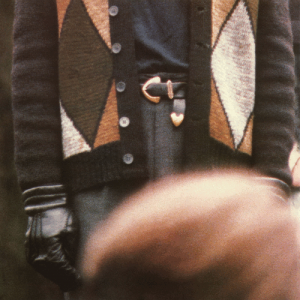 Thankfully Creation were on hand to help with album number five, Let The Snakes Crinkle Their Heads To Death (now renamed The Seventeenth Century), and for that, Felt obliged to attempt to redefine the term "album". With Deebank gone, Duffy's keyboards became the primary focus and the first result of their endeavours was this ten-track release of soft jazz-inflected instrumentals that came in at a whopping nineteen minutes.
I mean, don't get me wrong, it is a lovely thing — but some of the tracks just sound like sketches. The breathless rush of "Jewel Sky" was over in fifty-seven seconds and although these were tracks were written with brevity in mind, some of them could really have stuck around for longer without outstaying their welcome. A hell of a change of direction though; the recorded bird sounds and beach noises of "Ancient City Where I Lived" are rather charming and there is an oddly South American slant to some of the tracks, but with titles like "Indian Scriptures" and "Nazca Plains", I guess that makes sense.
It is quite a feat to make such a starkly different sounding record, but it did allow for the band to properly assimilate Martin and to prepare everybody for
Forever Breathes The Lonely Word
 — but that's another story for later in the year as the second round of reissues appears.
-Mr Olivetti-