London
31 October 2014
It's Halloween and the streets are bustling with people dressed as various horror icons and kids trick or treating on their neighbours. Revelling in the air of spookiness, I'm heading out to the concrete Logan's Run-looking Barbican Centre to witness a horror icon, the wonderful Fabio Frizzi. The venue is packed with horror film aficionados from what sounds like all over Europe. Most wear t-shirts showing their favourite slice of gore portrayed on the front, eagerly awaiting the return to the stage (it was last Halloween that Fabio was over) of the mæstro of nightmares.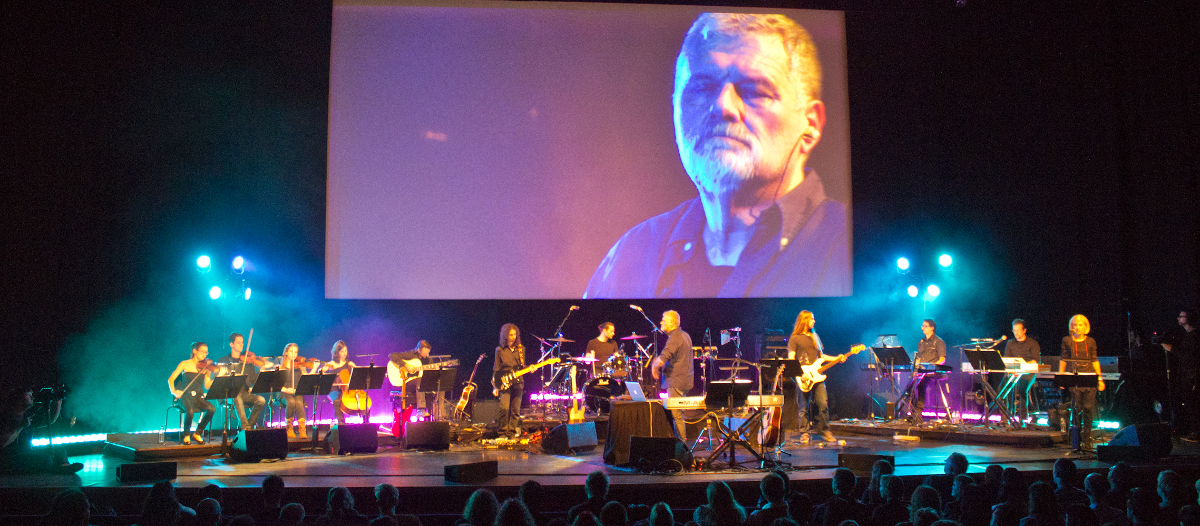 The band enter the stage first and there's quite a few of them, including two keyboard players and a string section. A rousing cheer erupts as Fabio Frizzi takes the stage. He comes across as warm and friendly and intersperses the pieces played tonight with a few anecdotes, something the fans relish. Big screens show sections of the films whose soundtracks will be performed this evening. For a while though, I thought I would ignore Fucci's splatterfest images on screen tonight and just concentrate on the music.
After years of hearing the two symbiotically linked, the music hits me like a revelation at points, and appears to be much more rooted in early progressive rock than I remembered. Parts have the same feel as early Peter Gabriel-era Genesis (they broke big in Italy as early as 1972, before they caught on elsewhere, so maybe this isn't so surprising) and classic Italian proggers PFM. There was less of the Goblin sound which for some reason I had playing in my head before the show. These subtle twists add an air of strange pastoral beauty to the brutal images being portrayed on screen (I never realised just how much Lucio Fulci was obsessed with eyes before), which makes for an underlying strangeness to proceedings.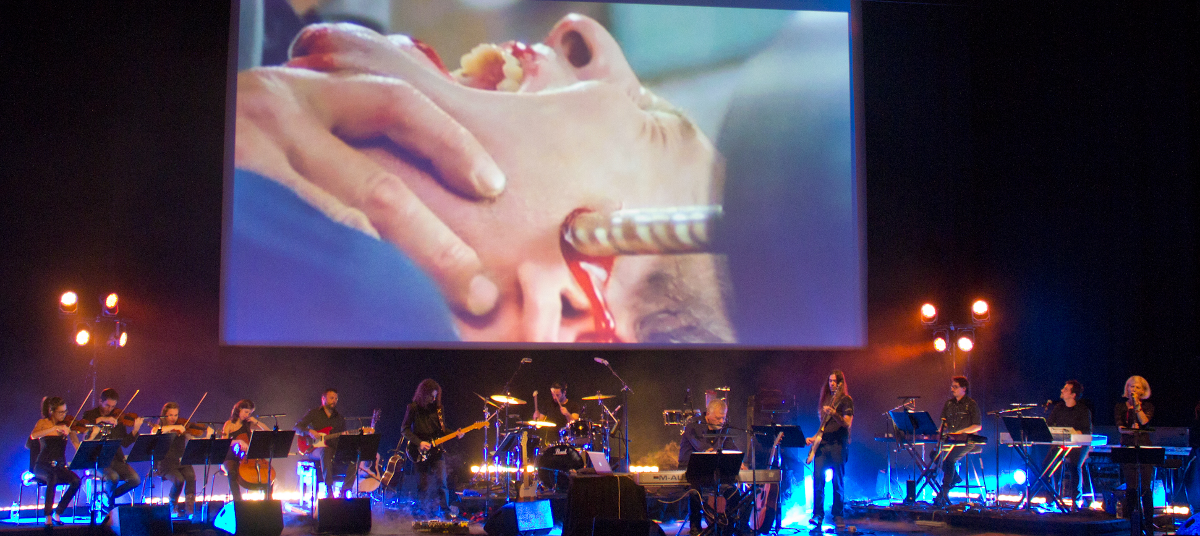 During the middle of the performance Frizzi showcases two new songs that again lean heavily within the early prog genre. He also unveils a soundtrack to a new filmed version of
Frankenstein
(due out next year, kids). This is darker than his classic soundtracks and almost verges on industrial in places. But to be honest, most people are here to hear soundtracks from
Zombi
and
The Beyond
and they aren't disappointed. Both are given cracking renditions that really played on their originality and power. Complex
mood pieces from beyond the grave that can't but fail to stir a feeling of fear
in the listener.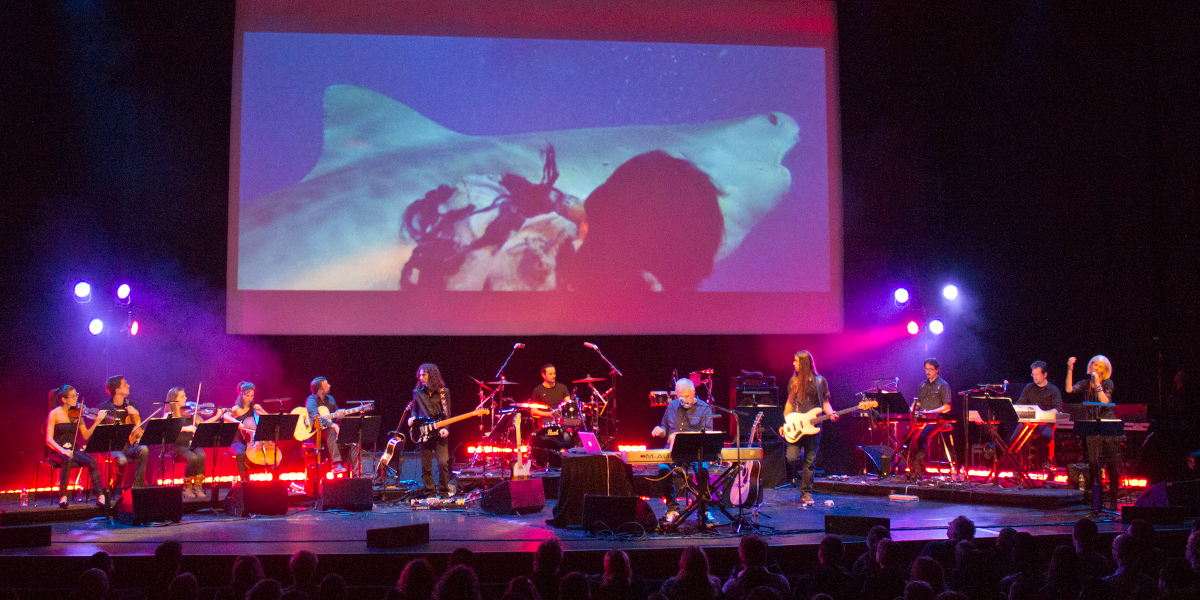 It's always though a wonderful thing to be sitting on tube on Halloween on the way home with
the image of a zombie attacking a shark going around in your head
accompanied by that marvellous soundtrack. I hope the man can manage to enthral his audience again next Halloween.
-Words: Gary Parsons-
-Pictures: Pete Woodhead-