London
15 October 2015
OK, I'll start with the controversial part, just so as I can get that out of the way and you can decide for yourself whether you want to read any further in this review. Nigel Blackwell of Half Man Half Biscuit, for anyone who hasn't been paying attention, is one of the finest living British lyricists currently working. New Model Army's Justin Sullivan's another, and you could also add The The's reclusive genius Matt Johnson, if you could go back in time to the last time he released any songs. Some people would argue Morrissey, but again you'd have to go back in time to the last time he was producing quality work and wasn't being a twat, which is… hmm… quite a long time ago.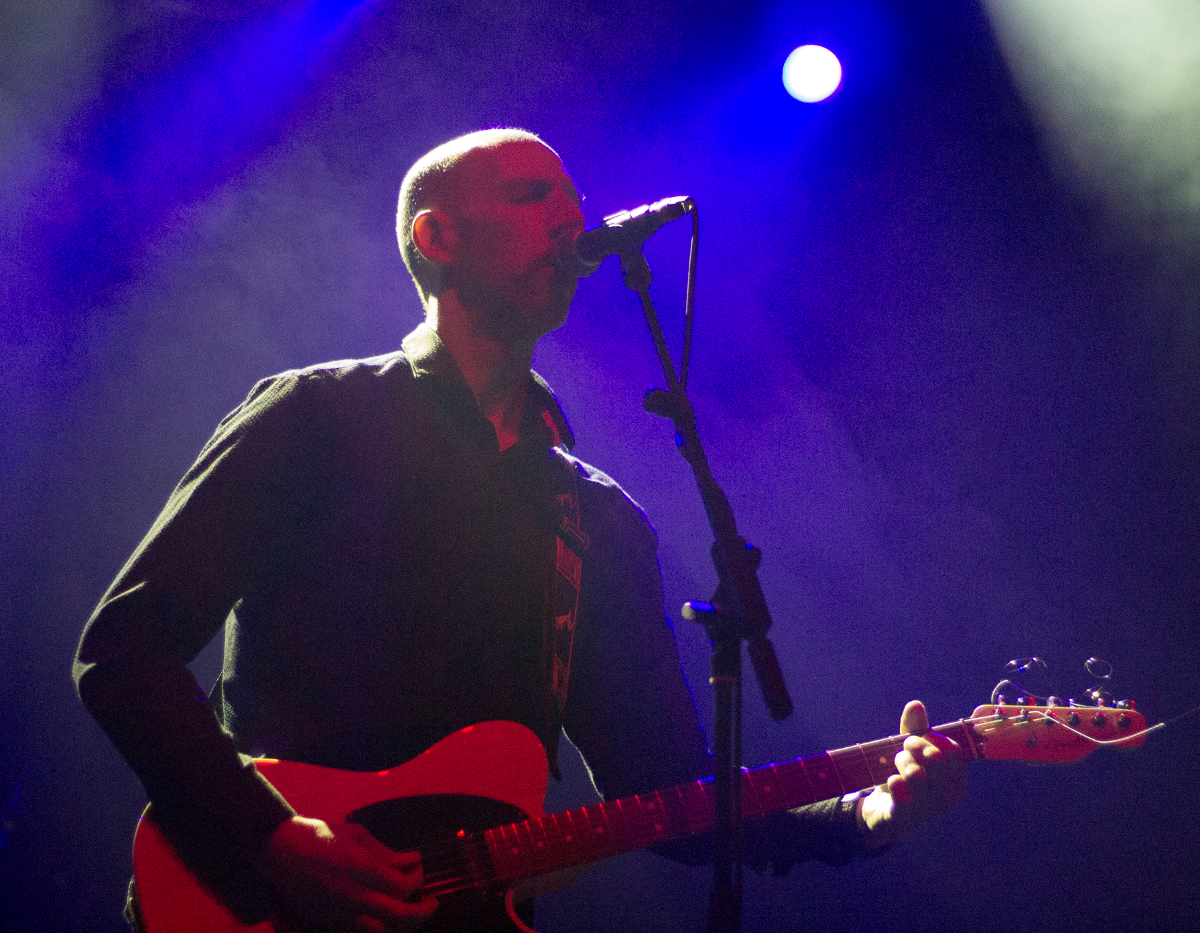 Mention HMHB to anyone and they'll usually know a couple of songs, probably from one of their first two albums; a parade of minor celebrity piss-taking and obscure football references. But in the decades since then, Blackwell's writing has become simultaneously warmer AND more cynical, and today he crafts
perfect songs that fall somewhere between William Blake, Mark E Smith and Pam Ayres.
Given the amount that's going on lyrically, a HMHB show can stand or fall depending on how good the sound engineer is — great though their folky, indie punk is, it's pretty much just a delivery mechanism for his dissatisfaction and wit, as well as his occasional obsession with prog rock.
And tonight the sound is spot on, every syllable perfectly apparent. Which is great news for me, as I've somehow managed to miss the last couple of albums, and a joke you can't hear just doesn't work, somehow (yes, yes, comic novels, cartoons, silent movies, I know, I get it, just fuck off, Mr Clever). It's an odd balancing act when performed live, as you can either concentrate or mosh, with most people choosing to do the first, though not without visible appreciation. And a lot of singing along when it comes to such classics as "Shit Arm, Bad Tattoo" and "National Shite Day" (possibly my favourite HMHB song both musically and lyrically, having a real epic feel that somehow manages to get pretty much everything I love about them crammed into four minutes).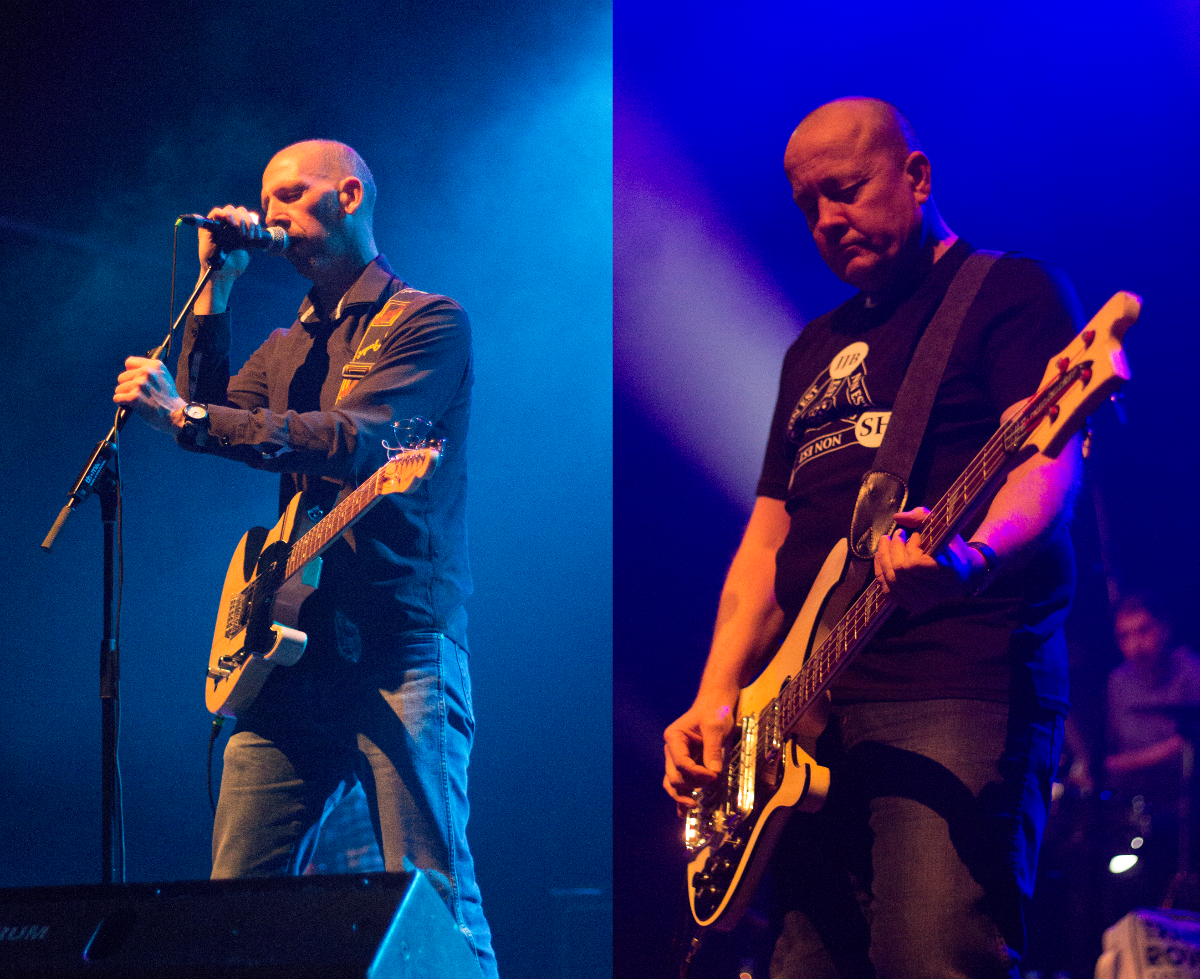 Blackwell's between-song banter, as you'd expect from such a remarkable wit, is also unmissable. It's
like a stand-up routine in slow motion
, as every few songs he pauses to relate another anecdote about his afternoon as a tourist in London prior to the gig, a seemingly endless cascade of not-quite-up-to-scratch cafés, agonising about whether to pay for the tour around Highgate Cemetery and finding out that it's sold out anyway.
I mean, obviously he's preaching to the converted here; you don't sell out The Forum to a bunch of people who have no idea who you are, of course. But the great thing about HMHB songs is that, like Sleaford Mods or the Wu-Tang Clan, there are always more layers to peel back, more ways in which this or that particular joke is funnier, or saddier, or just, as on the still-lovely "For What Is Chatteris?", nicer. "Asparagus Next Left", with its Ben Wheatley-esque take on rural English side-roads and the perils that may lurk thereon, is a particular highlight.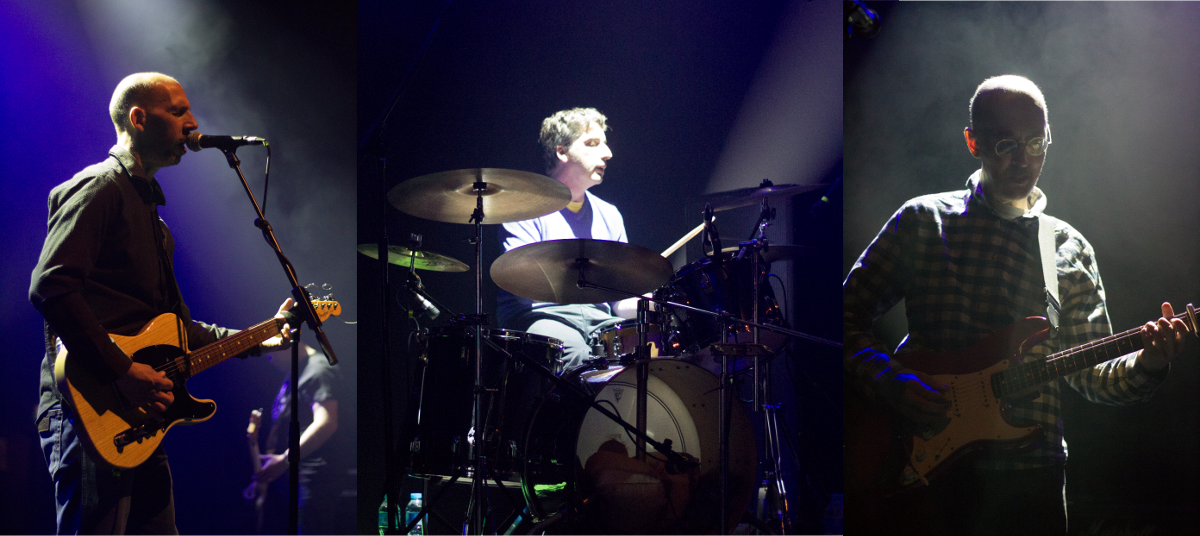 There's also a cracking, and somewhat unexpected, cover of
Odyssey
's "Use It Up And Wear It Out (123 Shake Your Body Down)" which shows that
yes, sir, they can boogie
. Which I must admit wasn't something I'd been wondering, but it was kind of nice to find out anyway.
Just before leaving for the gig, I had tweeted something along the lines of "Just off to see Half Man Half Biscuit, right after The Archers has finished". I came home to find the reply "This is possibly the most English tweet ever". Which, in hindsight, it probably was. Grab some Thomas Hardy and a pint of bitter, and get yourself down to their next gig. And don't forget to tip the sound dude.
-Words: Justin Farrington-
-Pictures: Dave Pettit-