Heartless – Impulse Model
by Freq | 2017-11-12T17:43:26+00:000000002630201711 17:43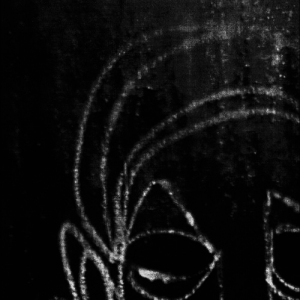 Impulse Model is Bobby James Pike's first release as Heartless, appearing on techno doyen Steve Bicknell's 6dimension label as a deeply delirious slice of modular groove. Bloopy and bleepy it may be, but it's also full of twisting dancefloor passions that writhe as if alive, sprightly electronic daemons cavorting to the relentless beat and bassline pressure.
So while this is certainly body music, Pike has honed his understanding of how to keep the brain engaged while the feet keep on working, which is pretty much what the best techno should do, as otherwise ravers and other varieties of partying space cadet might just as well taser each other to a non-stop beat in a darkened cellar while mainlining ketamine and klarky kat. Fun as that might be on the very odd occasion, something like
Impulse Model
's febrile motion pumping out of a well-kept Funktion 1 sound system would at least be less dangerous while also ultimately being far more satisfying.
Heartless's music is definitely meant for partying, and partying with the hardcore. Whether that kinetic rush is achieved among a sweaty throng or in the comfortable surroundings of ones own headphones is up to the listener. Those spluttering acid basslines and relentless 909-flavoured kicks and 303 gloops aren't going to be content just grooving to themselves, though it sometimes feels like they might be.
This doesn't mean that Pike is averse to throwing in what sounds like a mechanised windchime — or is it more and more (and more) cowbell? — running in ghostly counterpoint to the techno favourites' flow on "Mathilda (Structure 1)", the distinct strands of the sequences running in parallel before converging on
that vanishing point sweet spot where dance music becomes both fully ecstatic and thoroughly engrossing
.
-Freq1C-
Source URL: http://freq.org.uk/reviews/heartless-impulse-model/
---