The Hope and Ruin, Brighton
29 November 2016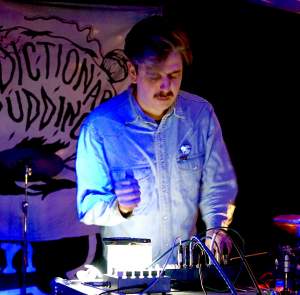 Imboredofbastards do some gallant opening of tonight's proceedings — a one-man noise + objects + processing thing that, were it a carpet, would have a most curious weave. There's an amount of textural stuff interwoven with rhythmic elements and then, every now and then, a swoopy noise that manages to make me feel like there's swimming pool of ants ostentatiously forgetting about gravity in my left ear. Not so many folk made it for the support act, which I always think is a bit rude, but those that are there seemed to dig it.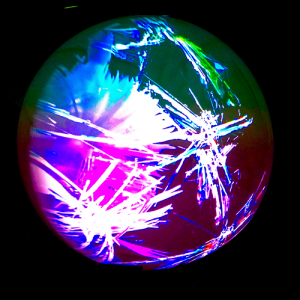 Adrena Adrena
follow that, who are a kind of peculiar mix of largely monorhythmic drums with electronic elements and AV projections onto a large white balloon. Possibly makes more sense to watch it, which you can with
this clip of an earlier gig
supporting
Acid Mothers Temple
. It's always nice to have visual stimuli to go with performances, particularly laptop ones, and this is
a little bit like spontaneously growing cataracts as a windshield
with a distinctly '84-'86
Fall
drummer working on some variations. And so to the main attraction. tl;dr – watch the actual fuck out of this band. So there's almost never anything bad about bands with two drummers. I've not done the research to figure out where this music comes from (beyond "Egypt") but it seems that
Islam Chipsy
himself is something of a formally trained keyboardist doing good timey music. Two drummers (
EEK
) doing plenty of BIG STOMPY DANCE things in an Arabic fashion sounding like larger ensembles of percussion (some really tight toms there) and the keyboard's playing melodic, often monodic, Arabic lines with embellishments. It reads a bit simply on paper, but
it's basically a big old dance party
.
Something odd to be thinking about is that I don't remember seeing key players using a kind of double-time, rhythmic fisty punching technique before this year, but I'm sure I've seen it quite a bit. Something to link Chipsy with
Matthew Bourne
and
Pat Thomas
, at least. Chipsy uses a lot of techniques that are probably technically "noise", but it seems less about arbitrary sounds and more about quite specific clusters for rhythmic effect, meaning that there's effectively three rhythmic voices at once, as well as holding down pedals/ drones and melody. It's one of those
sounds that could be threadbare but, like the best of dancing music, is just perfect
.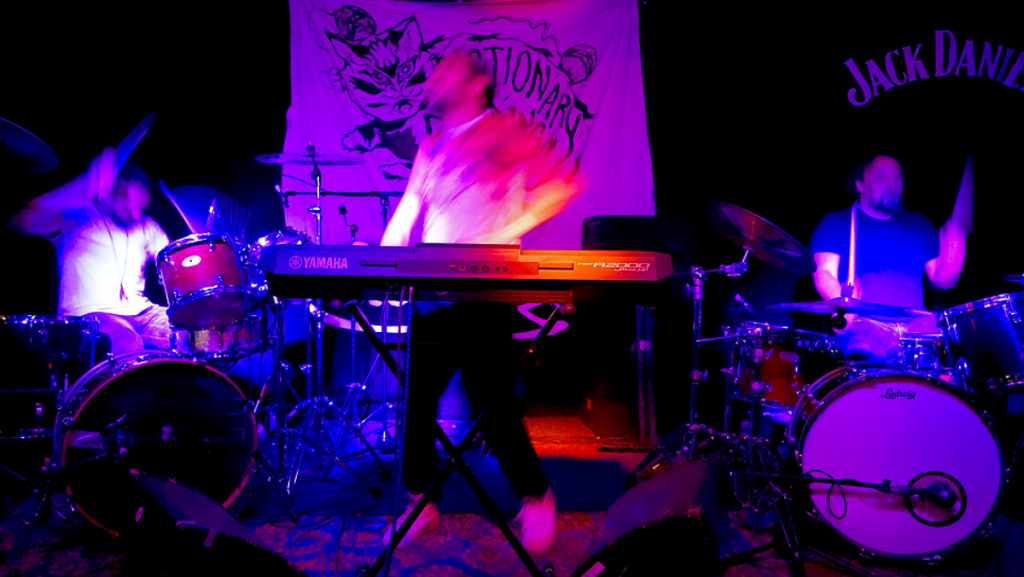 I'm not doing it justice in the least, but I think I'm right in saying I've not seen a crowd moving as much as this in a fairly standard rock-ish venue for a long time. Quite one of the more enjoyable shows of the year, and it's been a year of incredibly enjoyable shows. So yes. When Islam Chipsy + EEK come to your town,
grab your dancing boots and intoxicants of choice and do some sweating
because, frankly, they'll probably be massive before long and then it'll be a pain in the arse to see them.
-Words: Kev Nickells-
-Pictures: Andrea Shamlou-