Listen,
For in each tiny sound,
In the movement of the air,
And in the song of the birds,
Shall the voice of God
Speak unto you,
If only you chose to hear it.
Johannes Dieterich, Prorsus Inventa, 1573
In his book Prorsus Inventa, musician, author, scientist and inventor (a true baroque polymath) Johannes Dieterich describes the compositional method "stylus fantasticus" as:
… the most free and unrestrained method of composing, it is bound to nothing, neither to any words nor to a melodic subject, it was instituted to display genius and to teach the hidden design of harmony and the ingenious composition of harmonic phrases and fugues.
Allegedly, when at the age of 93, Dieterich was asked why he continued to practice musical composition for five hours a day, he replied: "I'm beginning to notice some improvement…" Dieterich's effortless combination of the spiritual and the secular, his piercing insights into the nature of sound and music, and the subtle humour that underpins many of his greatest writings have meant that his analysis, now many centuries old, retains its freshness and accessibility, and his teachings have subsequently continued to influence musicians and writers of every generation and style, from Buxtehude and Bach to Jorge Luis Borges.
Kate Bush
is another musician influenced by Dieterich's work and, moreover, someone who perfectly encapsulates his ideas around "free and unrestrained" methods of composing – clearly she chose long ago to hear the voice of God speaking both through
the harmonies of music and the language of nature
. Dieterich also said that "The greatest respect a musician can pay to music is to make it live", and over the course of 22 nights at London's
Hammersmith Apollo
, she has brought her music to life in ways that have slaked the thirst even of diehard fans whose throats have been parched almost beyond endurance for three and half decades.
In her programme notes, she writes that "I really wanted to do something different from working on another album and felt a real desire to have contact with the audience that still liked my work." Breathtakingly modest and composed on stage, even here her characteristic diffidence shines through, making it sound rather as though only old fans would be interested in turning up to engage with her work when, in fact, this audience contains more young faces than those of almost all her contemporaries from the Eighties and before. From grizzled old veterans in Led Zeppelin T-shirts to young girls in flowing gowns barely into their teens, Kate Bush's music has clearly crossed the generational boundaries in ways that many others have not. Lack of supply has undoubtedly stimulated demand – when her sole live performances on 1979's Tour of Life started, Margaret Thatcher had not even been elected yet – but that really cannot account for why the young generations are here.
The real answer is perhaps simpler: Kate Bush is a genuine artist, in the Dieterich-ian sense, one
who never bent or watered down her work, who never made it logical
or edited her soul for fashion. She followed her obsessions mercilessly and made sublime music in doing so; and modern generations jaded by ersatz commercial product respond strongly and intuitively to the call of her wild originality.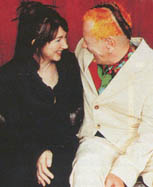 In August 1985, the NME – in a truly inspired example of horizon scanning – ran an article entitled "Where Are They Now?" featuring Kate Bush; by the end of the year, her masterpiece album Hounds of Love had reached Number One in the UK album charts. And who else – really, who else? – could have done that with achingly beautiful songs about, amongst other things, obscure British horror gem Night of the Demon and Peter Reich's account of his father Wilhelm being persecuted by the US government? Can anyone imagine that happening now? Kate Bush's are siren songs to which a truly staggering spectrum of people respond; John Lydon said that she was "a true original"; Outkast's Andre 3000 echoed that by opining that "Kate Bush's music opened my mind up. She was so bugged-out, man, but I felt her. She's so fuckin' dope, so underrated and so off the radar"; her influence on artists from Tori Amos to Bat for Lashes testifies to her importance and continuing relevance to contemporary female musicians; the former members of This Heat, when DJ-ing at the Kosmische Club once, played almost nothing but Kate Bush. Now that's a fan base.
With little to benchmark against except her long-ago shows from the
Tour of Life
, given how innovative and successful those were (both critically and commercially), the benchmark is awfully high. It is raised a few notches even further by the question of whether, given the arms race in the spectacle and technology of live shows that has happened in the years following her 1979 performances, she can still do something that won't underwhelm. The audience will be so utterly forgiving and on her side but, deep in their heart of hearts, they don't want to be forgiving – they want her
to make them feel an absolute sense of wonder
. And Kate Bush won't want forgiveness either, she will want to truly astound them. Yet there are thirty five years of expectations to live up to – it's a frighteningly huge and intimidating task that she has set for herself by committing to these shows.
The preparations, by all accounts, have been going on for almost two years, from Bush having to float around for hours on end in a vast tank of cold water at Pinewood Studios ("I started to feel a tiny bit irritable and really cold"), to painstakingly researched work on delicate puppetry. Other notable collaborators have also been drafted into to work on Before the Dawn including Adrian Noble, former artistic director and chief executive of the Royal Shakespeare Company, and David Mitchell, author of acclaimed novels such as Ghostwritten and the Booker-shortlisted Cloud Atlas. Mitchell had previously been on record as a huge admirer of Kate Bush and, hearing a libretto that he had written for a different musical production, she invited him to write several of the interstitial texts for the show. And the incorporation of seamless filmic backdrops that can move from moonlit, winter woods of silver birch trees to a lovely summer's afternoon in the blinking of an eye are the final pieces of a jigsaw that combines music, the plastic arts and written text in ways that other live performers can only dream of.
The only comparison point that comes to mind from recent years is
Scott Walker
's
Drifting and Tilting
, staged across three nights at the
Barbican
in 2008. Regardless of any differences between their musical styles, the two actually share a surprisingly similar w
eltanschauung
, both absolutely uncompromising artists who have pursued their respective visions unhampered by others' expectations of them.
Drifting and Tilting
, though, was missing its central component, its real focal point, and despite its own completely startling presentation, even the stellar cast of guest vocal performers couldn't atone for the absence of Walker himself (sat at the mixing desk way up in the Gods as he was, rather than centre stage performing "Farmer in the City").
Here, however, Bush herself remains the magic ingredient, the little handful of stardust that brings Before the Dawn to life and animates it as surely as master puppeteer Basil Twist does the show's wooden child. After the first week of performances, eight of Bush's albums charted within the UK Top 40, making her the first female artist in history to ever achieve this.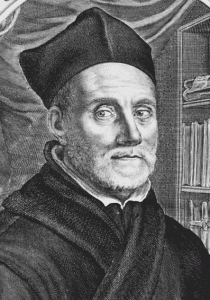 What answer shall I give you,
Vile as I am in deed, hard in my heart?
How shall I repay your love,
Be my first care,
It is no labour nor shall I be loaded down:
But I shall be cleansed,
When I embrace you.
Arise, my love,
my beautiful one, and come,
my dove in the clefts of the rock,
in the hollow of the cliff
in which the honey of sweetness is hidden,
in which the power of love is exposed,
from which gushes the spring of blood
that cleans the dirty hearts.
Through the marrow of my heart,
of a sinner and culprit,
may your love be conveyed
by whom your heart was seized,
languishing through the wound of love.
Johannes Dieterich, Ad Pectus, Ad Cor, Ad Mentula, 1586
So is Before the Dawn worth the wait? From on high Johannes Dieterich is smiling down.
-David Solomons-