The Troxy
London
2 April 2011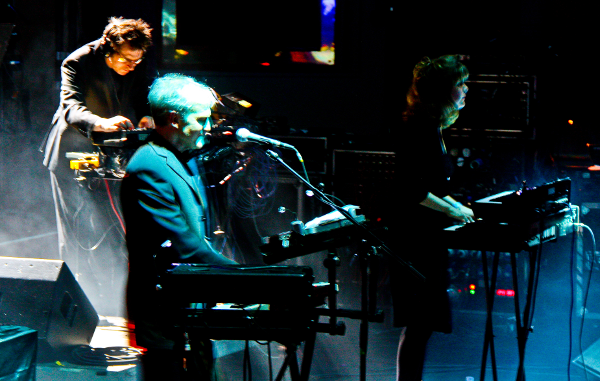 So nostalgia culture bravely forges into the ever more recent past. John Foxx ambles amiably on; I think people are welcoming, the odd chin wobbling in appreciation, but this is not a high energy crowd. I am used to hot venues, sweat dripping off the walls, a cloud rising off the mosh-pit. This, however, is the heat of the retirement home and it is soporific. Mr Foxx traipses through "Underpass" and "Hiroshima Mon Amour"but, but… do all electronic classics lose their charm when they sound like they have been run through pro-tools? I'm sure it is technically better but that isn't the point. I liked the sound of people stretching the barriers of what could be done at the time, so if you are going to be bothered going over it all over again why not really stretch things all over again? Half the charm is the clunkiness of the drum sounds, the squelch of bass. This sounds like a slightly too tidy restoration job, the essential character removed – though his voice has gone the other way, age adding a certain depth and gravitas. But at the end of the day this is a night for things being the same as they were, is it not?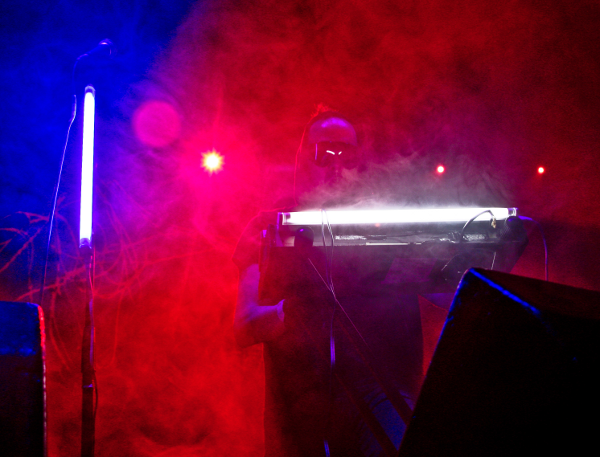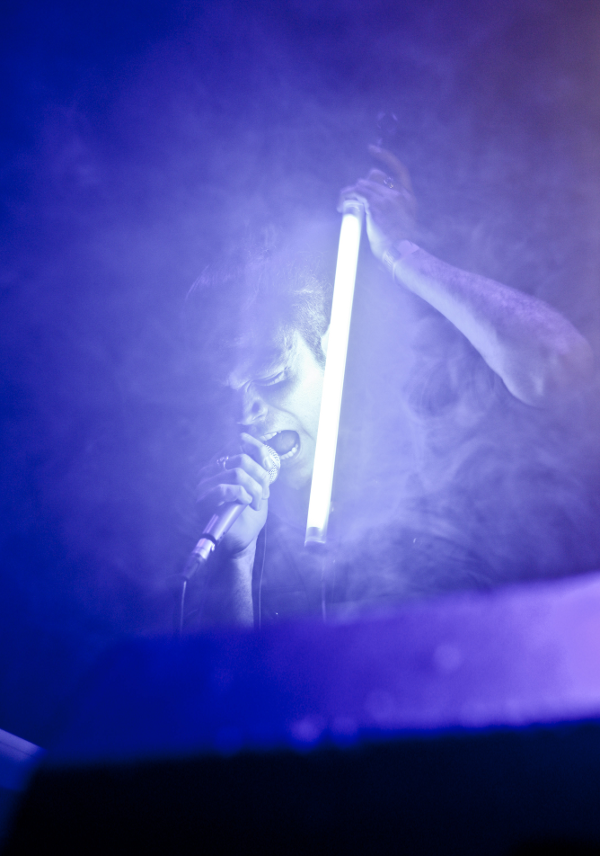 Which would explain why Motor seem so out of place. My first thought is "Oh god – the revival movement has made it to '97 already?" They come across like Empirion, or one of the many late 90's bouncy techno acts. Motor are relentlessly upbeat, all squealing acid lines – and onstage a good five hours too early. The crowd look like half the people stopped investigating music a long time before techno reached this point. Some possibly sarcastic dad dancing breaks out at the back. It suits the holiday camp atmosphere of the middle-aged sat at the tables near the hot food counter. Despite Motor's best efforts, the crowd remains listless. They would probably go down a storm in a club but here they look a little lost – it is always hard for an electronic two-piece to fill a rock stage and this isn't the crowd they need to pull it off…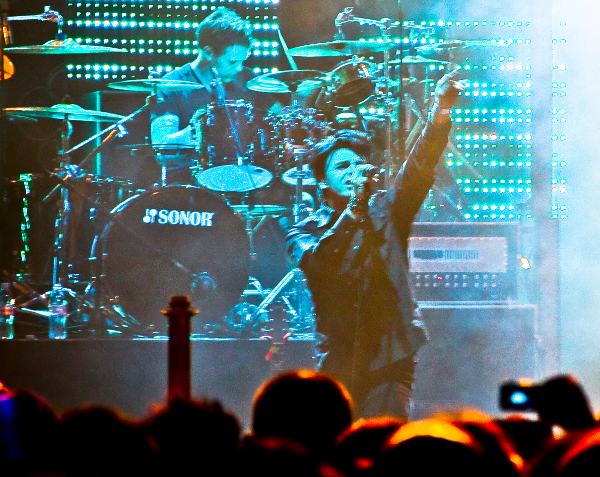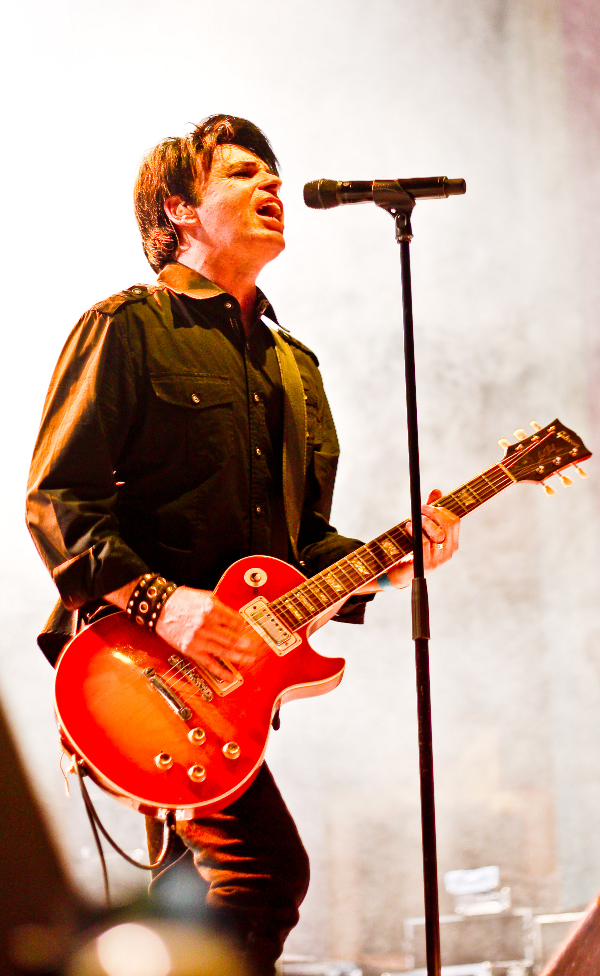 So as the lights dim for Mr Numan and something remarkable happens – the crowd awakens!  It is hard to dislike Gary Numan (not that some of the great and good haven't tried) – at least he has some proper stage presence: he knows how to be a rocker, it would appear. Gone are the synths and, slowly turning your head to one side, hello guitar. This is hardly news – the changes began when a vulnerable Numan was bitten by a radioactive Reznor who had escaped the clutches of the synth people himself. While some have merely tweaked and tugged at their legacy at least Numan has changed and moved.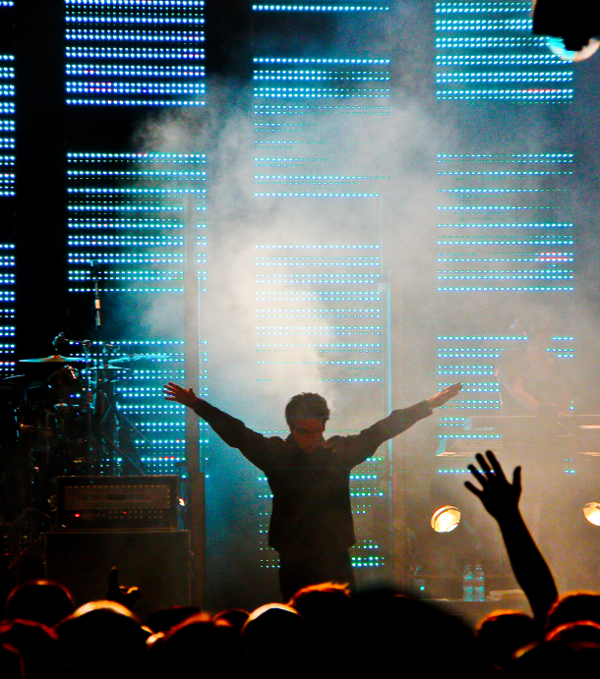 It's not always successful – some tracks just fall a little flat and simply don't like the transition. The new stuff holds sway and while I am sure it all very edgy and distorted for some but this is a pretty tame in Industrial terms, even for a man treading on Trent's already well worn path. I think we can safely say Mr Numan won't be leading us into another brave new world; but the diehards (i.e. all of them) seem well pleased and he plays "Cars," so I am content. Now if only he could have gotten the Katzenjammers to do their steel band version with him I would have been actually happy.
-Ed Eastwood-
(pics: Emerson Tan)