Rockstore, Montpellier
19 October 2011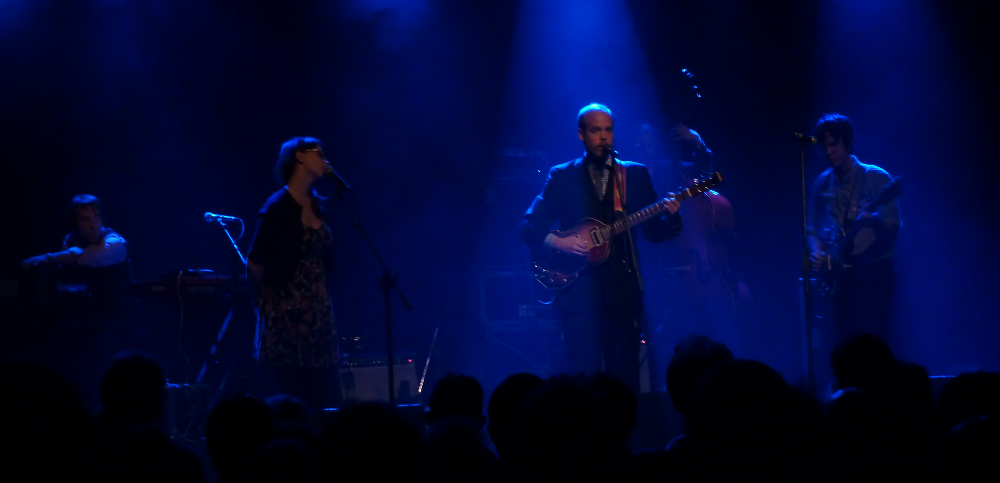 In the great parade of dark-suited, wild-whiskered and drink-crazed (allegedly) rock'n'roll frontmen with a penchant for country tunes and Southern gentlemanly manners, in whose songs God breathes hellfire as often as not even existing, relationships rarely tread an easy path and death is a constant companion, one performer stands head and shoulders at the forefront – Mr William Oldham, of Louisville, Kentucky.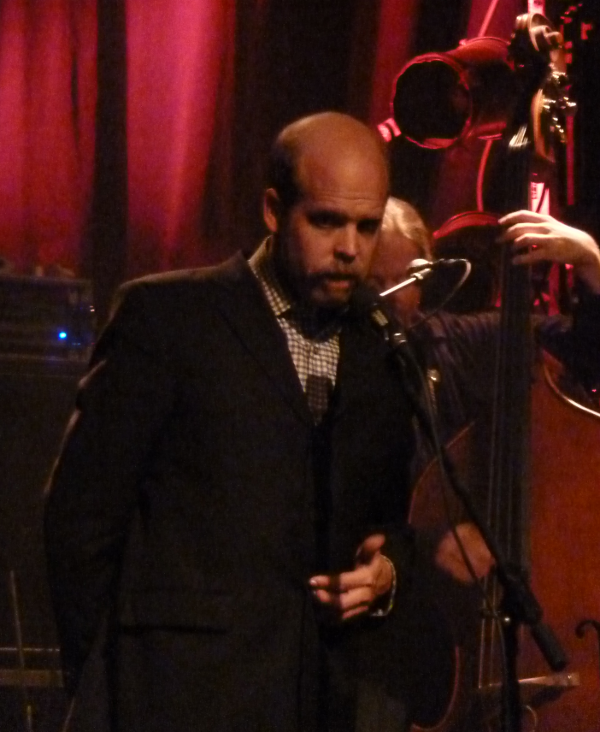 In his Bonnie "Prince" Billy guise (is it a band, is it Olham indulging delusions of regality?) he fronts the stage with a certain dashing presence, an occasionally avuncular figure whose suit is sharp but with a casual elegance, and whose gestures are more than a little eccentric and hint at a more rock'n'roll past whose onstage antics have reduced with maturity. There is still something of the firebrand about Oldham, but one whose ire has become so wrapped in the passion of his music that the tic of hand motions and foot-kicks punctuate and add expression to what soon becomes apparent are yet more powerful songs when presented in surroundings such as the re-purposed faded grandeur of an old Montpellier theatre now celebrating a quarter century as the Rockstore.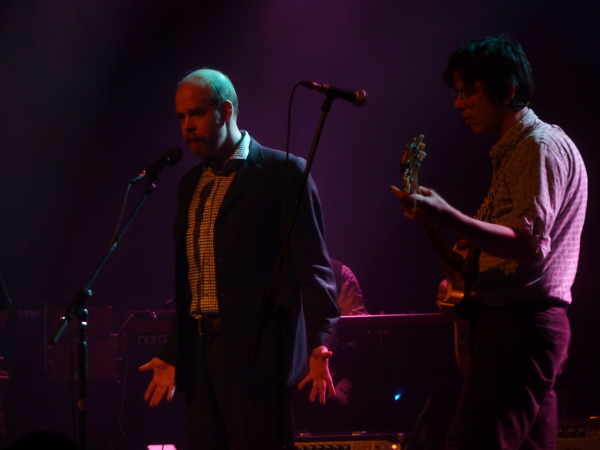 What the non-English-speaking members of the audience make of the intricacies of the lyrics tonight is anyone's guess, but there are enough subtleties and contradictions to keep even the Anglophone listener guessing. Is the almost constant refrain of songs to the Lord above, to some kind of holy spirit that of a southern Baptist, or the love-hate relationship of a well-lapsed member of the same congregation traipsing around the theme from every angle possible? There's certainly enough of the sublime on offer, as Oldham and suitably-named backing singer Angel Olson raise the rafters again and again with some righteous revivalism which not so much begs the question as make it more than a little redundant of what the intent of their spiritual calling might be; but spiritual it is, and often beautiful too.
The first question isn't helped by the bantering exchange between Oldham and the crowd during which he reveals that Louisville is twinned with Montpellier, and then asks keyboardist Ben Boye to tell a joke in French. Not speaking the language, and despite Oldham's efforts at translation, Boye tells the "three strings walk into a bar" routine which ends with the almost-untranslatable "I'm a frayed knot" punchline to general bafflement and some groaning laughter from those fluent in English. The point of relating this anecdote is partly to recall that, despite some initial appearances, after the first hour or so, the Bonnie "Prince" and his band loosen up from the deep concentration they hold on the stage; but mostly to recall that some things may not translate, but even so, they often pretty much don't need to when there's presentation to propel them and a crowd to share and extend the appreciation.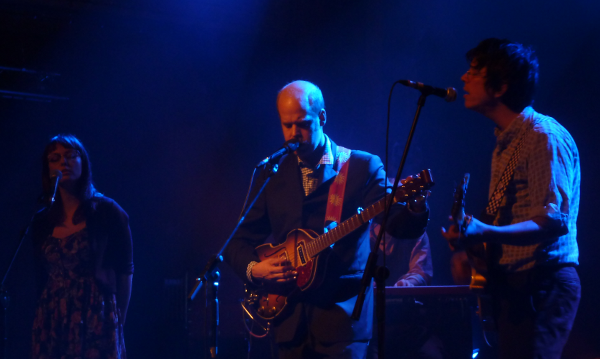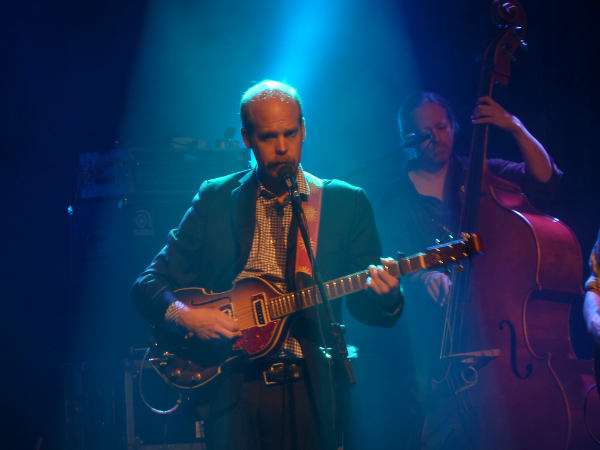 Not when a band as tight as this and a singer of songs as mystifyingly complex in their apparent open simplicity can transcend the words and switch across the whole range of human emotions – sometimes in the space of one song – with a deceptive ease using forms and traditions which were for some decades occasionally overlooked (and even mocked) as containers of profound human wisdom. But Oldham was one of – if not the – songwriters to first put the alternative into alt.country, and his contribution to reviving the form, as well as helping bring traditional American music to an indie audience, is one reason for his greatness.
The other is just that he writes and plays a damned good song – and gazes out with a steady locked gaze while singing them too. Oldham keeps enough mystery to which personas inhabiting their sometimes bleak, often religiose, narrators are closest to his heart to confirm that their appeal transcends the merely mundanely personal and shifts into the general. Tonight a small part of Montpellier is surely twinned in the spirit of two souths, one US and one French, harmonised and raised up to the roof as only will Oldham and his band can.
-Richard Fontenoy-