The Lexington, London
22 June 2011
What can be said about The Cesarians that hasn't already been described, outlined, put into the public sphere? That Charlie Finke is one of the great cavorting besuited frontmen of the century? That Justine Armatage arranges tunes to set the heart pounding and the pulses racing while being cool and intellectual too? That the ever-evolving band can multitask like no-one's business, swapping instruments from French horn to violin to glockenspiel as the moment demands? That they are, quite simply, one of – perhaps the – premier whatever it is that make The Cesarians unique among performers, artistes, bands (etc) – treading the boards in London and beyond today?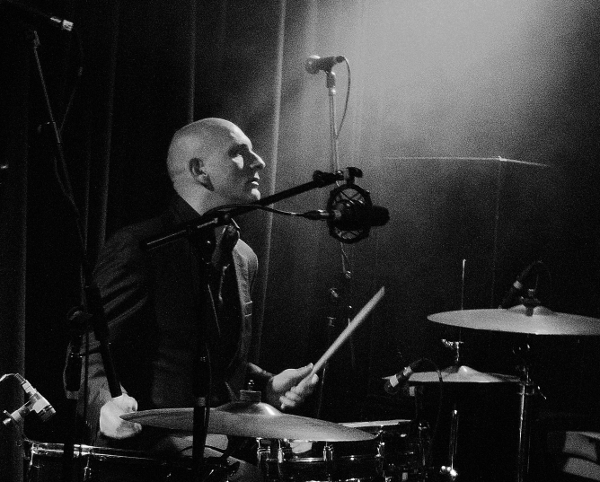 The answers come in black and white grains, in full-band swells, in percussive strikes and poetic interludes from Jan Noble; from the addition of Christine Lehlett from Morning  Bride on violin and relatively-recent recruit, bass guitarist Budge Magraw too – but, four-stringed Rickenbacker behemoth it might be, still the band who made a virtue of playing something akin to rock and roll without the need for barre chords now have an axe-wielder among them. Except this is not quite what might be expected; Magraw adds a reassuringly solid foundation to the wall of sound, his suit is sharp, and life goes on (and jazz bands, show bands, have bass electric guitars too). The Cesarians have developed; they have changed, again.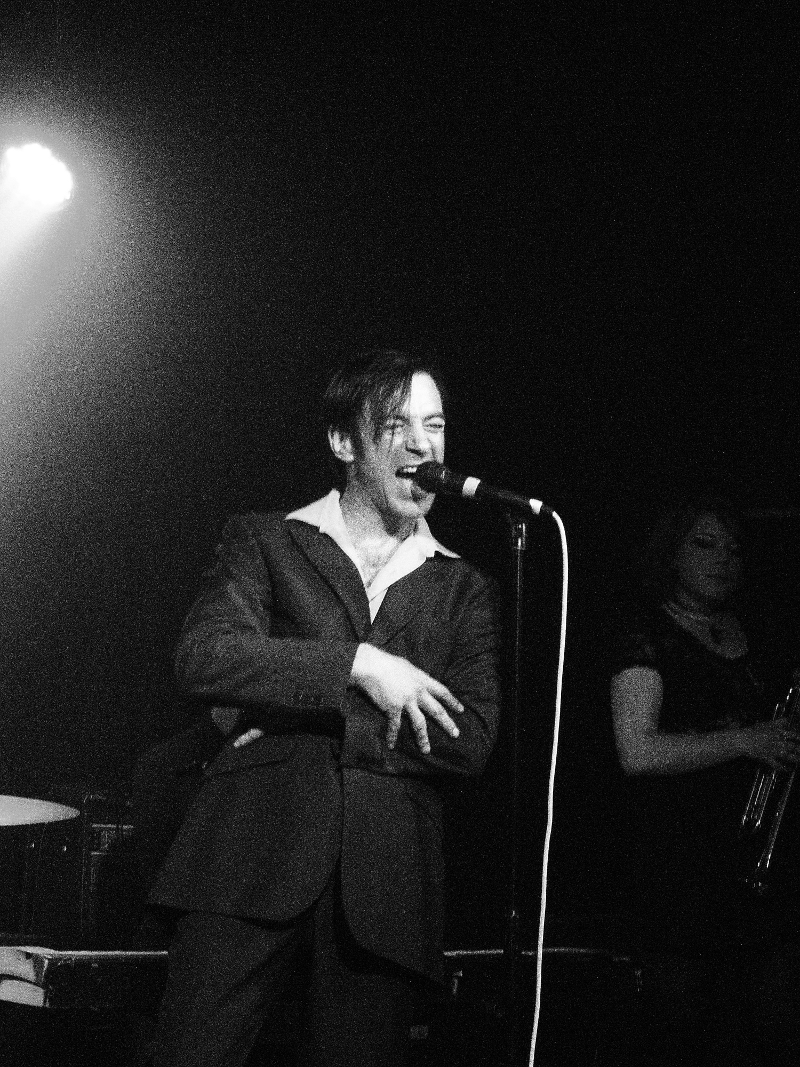 Tonight's show pushes on from the début outing for stringed instrumentation at their outstanding support slot for an otherwise lacklustre Young Gods show in London in the not so distant past in a classic case of blowing the unexpectedly disappointing headlining act offstage. But here, in their element, among friends and family, at the top of the bill and just down the way on the Pentonville Road, The Cesarians give it everything they've got – the showmanship, the vitriol, the songs about Tony Blair (not complimentary), their entertainment skills honed on the roads across Europe and back home to a welcoming Blighty, where the lights shine through intermittent smoke machine gouts spewed out in amounts just enough to conjure up the days before smoking at a gig meant huffing on a green-tipped electric Gauloise.
Charlie's songs are oblique and not easily digested in one slight motion. No, The Cesarians can require effort to take on board; though it's salutary that this is now a band who have classic songs from their first album , and yet more additions to their canon which they display tonight which will be eagerly-anticipated components of the second. "Running Horse" is as bitter-sweet as ever, and "[post="the-cesarians-flesh-is-grasswoman" text="Woman"]" in the encore benefits greatly from Beverley Crome's operatic vocalisations, ripped out across Charlie's already impassioned hymnal to not being a man. Truly impressive amongst the new and developing numbers is current single "I'm With God," a straight-up recognition of the temptations of the demon skag and all its misfortunate side effects and alleged benefits, its omniscient fugs and downsides in the comedown. It's already become a Cesarians classic and a live favourite, while the similarly-omnipotent "I Am Your God" tells the creation myth of a sleazy, well and truly-fallen Garden of Eden and humanity's descent into attempting to replace it by constructing Southend, Euston, Ipswich, LA and Rome.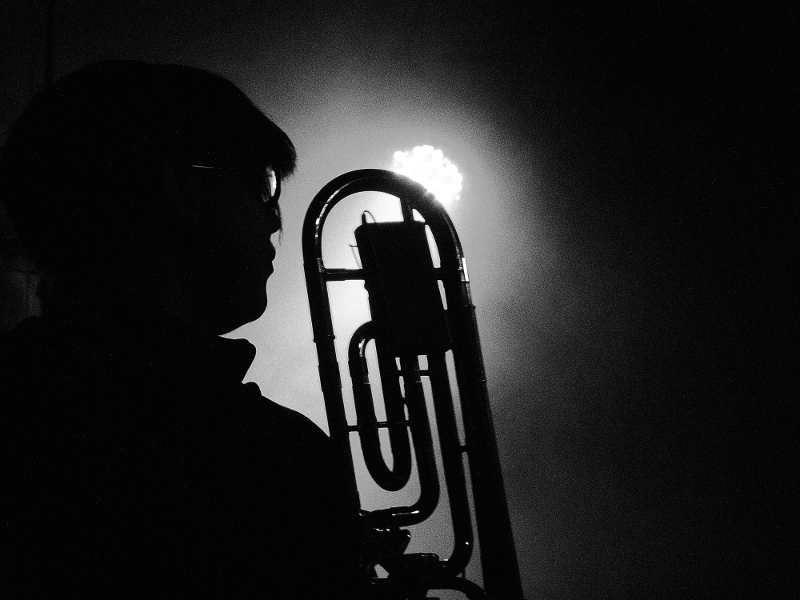 The show also marks the last London show for trombonist Suzi Owen with the band – but it's also a significant aside that her actual final gig will be in Hamburg, before 55,000 people at a festival. The Cesarians are stepping up a level, but tonight, on their home turf or nearby, they are simply on fire. The essence of urbanity and cross-pollination are distilled within them, whether or not the comparisons which rage around them, their music and the interesting times afoot to the conditions and sounds of an imaginary rock'n'roll pre-war Berlin are justified, or desirable, or not.
Who would have missed this for the world, who knew that it was here, tonight, before and among these remarkable people?
-Richard Fontenoy-