London
16 June 2011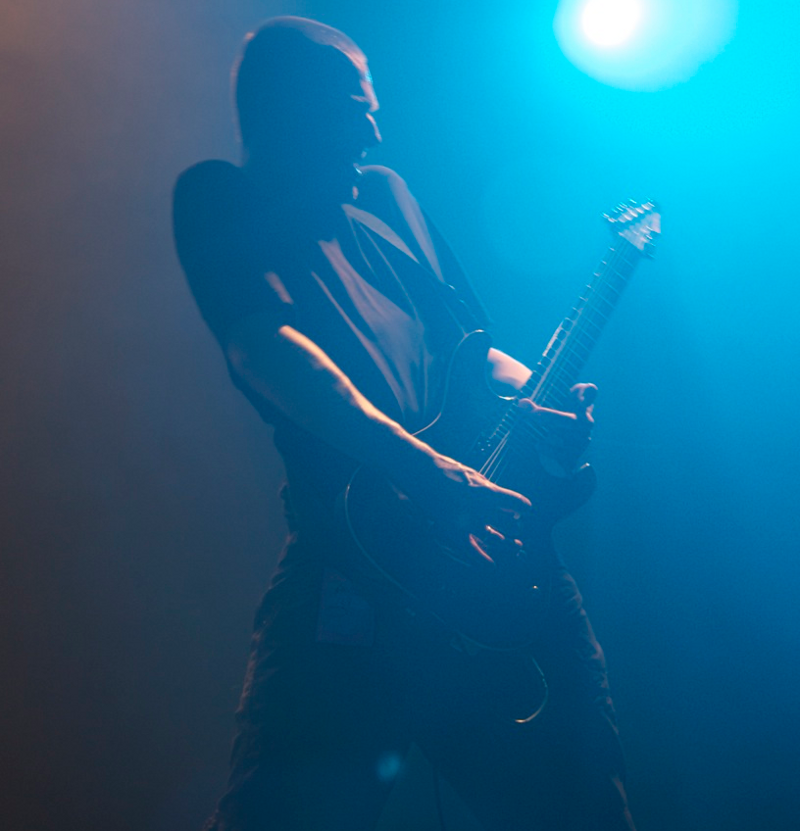 Returning to the London stage after testing the waters at Hellfest, Roadburn and the redoubtable Supersonic festivals (the latter of course taking place on their home ground in Birmingham), GC Green and Justin Broadrick make an admirable choice to not overdo their stage dressing at The Forum tonight. One modestly-large amp stack each, and a screen for projections, plus some smoke. Actually, a lot of smoke; not in the SunnO))) fashion, where the audience cannot see more than a metre in front of their faces, but enough to make for a constant swirl of thick atmospherics under the colour-switching lights.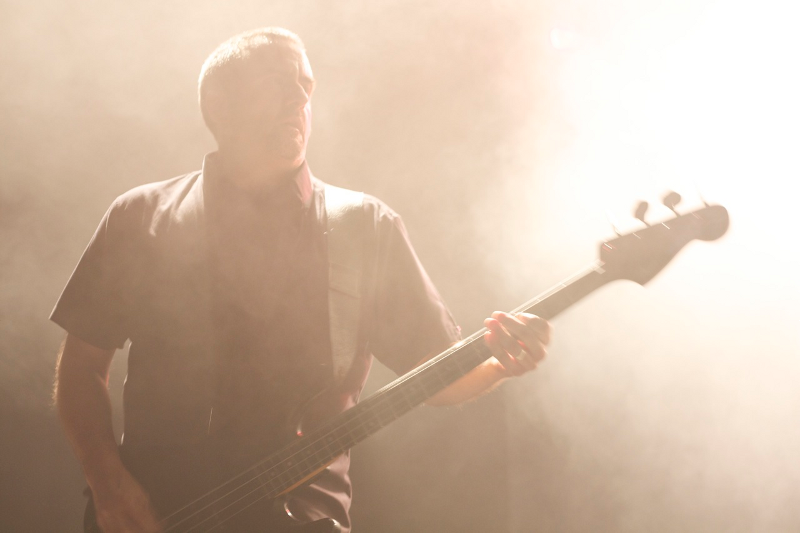 Starting off as they mean to proceed for the rest of the night, "Like Rats" blasts out its vitriol and barely-concealed contempt for humanity, Broadrick's guitar shredding in what is at once a very metal but hardly rock'n'roll at all assault on the senses while the mechanical third member, the Machine (or is it laptop these days) holds down the brutal beat duties. What is also immediately apparent is that far from having aged (and Broadrick barely looks a day over that of the snarling teenager who launched Godflesh on the world in the late Eighties) or become dated, their crushing sound is once again confirmed as the very bad influence upon generations of what became called industrial metal for want of much in the way of a better description. The bass grinding and the machine obeying its programming to the relentless letter of the beat while Broadrick wrenches unwholesome tearing sheets of noise from both his strings and his vocal cords, Godflesh are back and it's about time.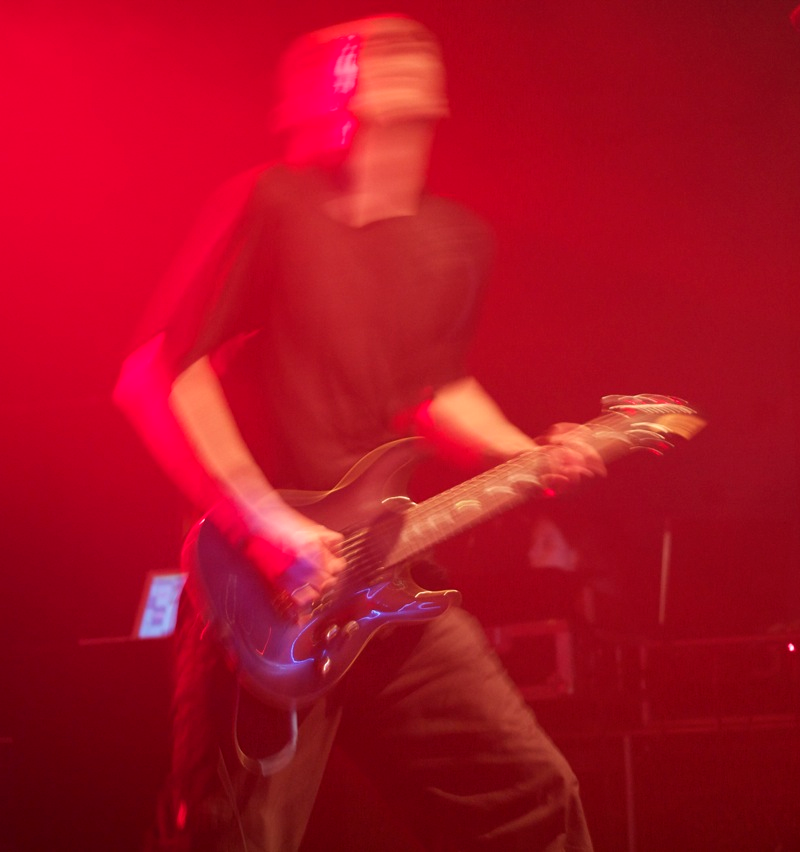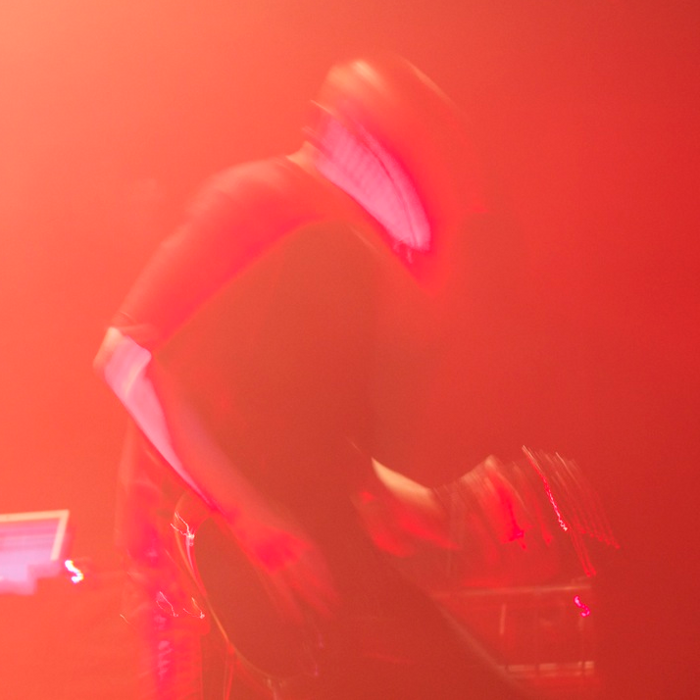 In many ways Godflesh have always had more in common with Big Black than with the glammish dressing up tendencies of metalhead, which even Ministry subscribe to. Not that there's anything inherently wrong with subcultural identities – it's part of the metal schtick, after all – but Godflesh simply don't need to wear makeup, studs and leather or wield mediaevally-tooled instrumentation (fun as all that might be in its own context). They merely need to ramp up the amps and set the beats loose, and the thunder and lightning of bass and guitar naturally fall into place to make their malevolent disregard – contempt, even – for the norms of polite society known, loudly. What is perhaps different to how matters stood in at the group's inception in 1988 is that the audience comes from a wide cross-section of subcultures, mostly metallic, and Godflesh have settled into the milieu even more completely than when they dissolved in 2002. Nine years ago they had a drummer though, and the last few records were drifting further into a more traditional metal guitar-bass-drums setup, and suffered somewhat as a result.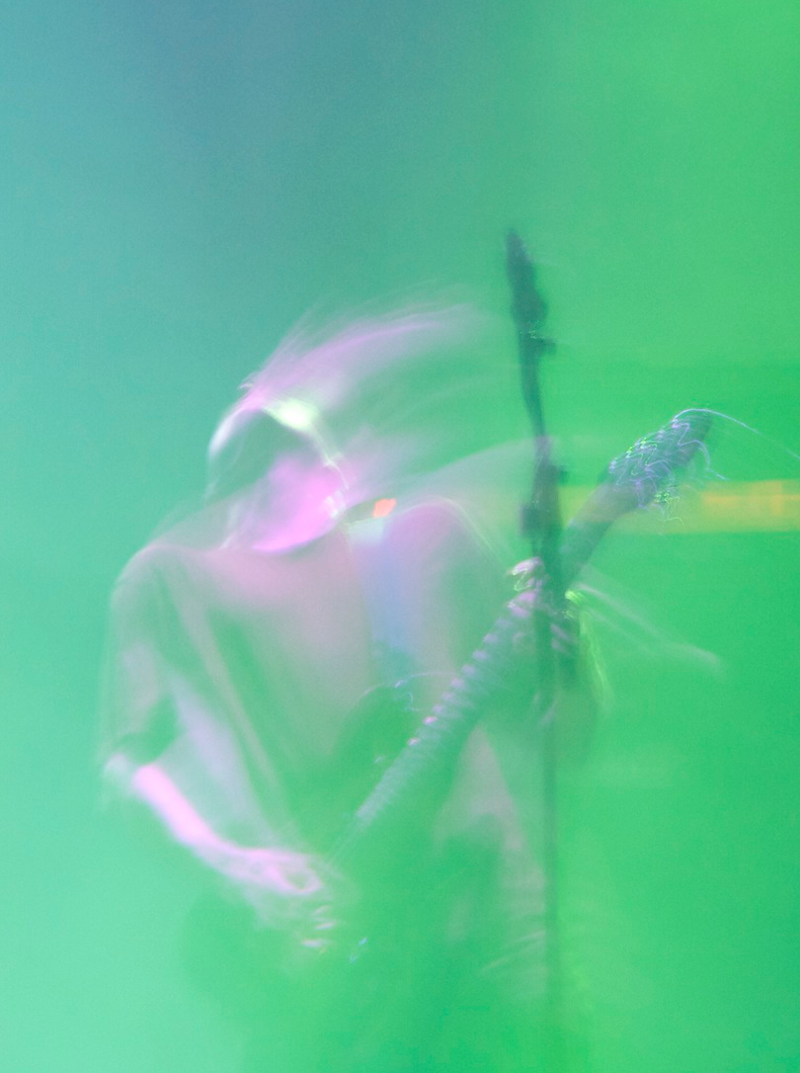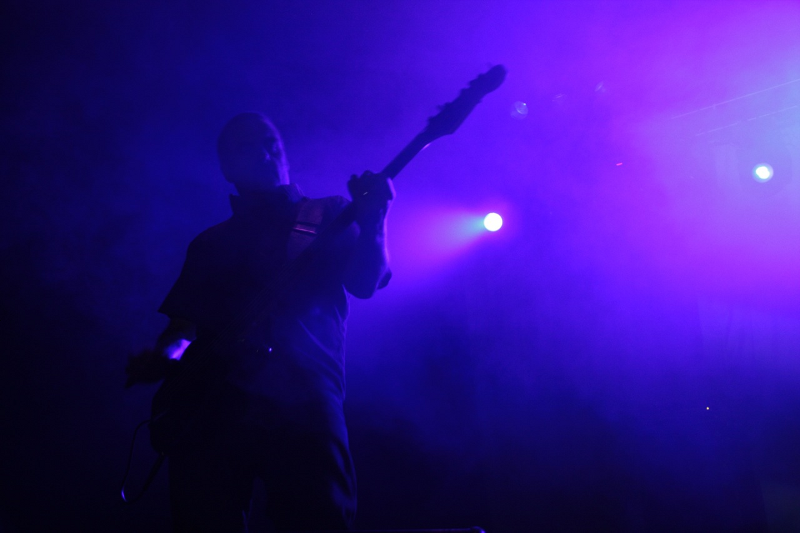 Tonight though, it is Godflesh in its purest form; harsh, angular and a full-spectrum assault on the senses at the hands of two of noise music's finest, most influential exponents. Their weighty sound owes as much to the visceral intensity of Swans and the gut-churning nihilism of Throbbing Gristle as to the heavy riffage of Black Sabbath – though Broadrick's time in Napalm Death during their finest half-hour on Scum remains a constant reference point too as the Godflesh back catalogue is revisited. Thankfully this is done without resorting to Don't Look Back-style runs through the whole of Streetcleaner or Pure, though both albums feature heavily in the setlist. Instead, the gig serves up a tremendous selection of the Godflesh greatest not-exactly hits; the formula remains the same, but that's largely a very good thing – because it the sound of agony and misanthropy expressed through the medium of relentless, indomitable aural overload is as inventive and incendiary as it was twenty years ago.
-Richard Fontenoy-
(Pics: Emerson Tan)