The Scala, London
11 December 2010
The first time I saw The Orb play live was at the time of the release of their album Adventures Beyond the Ultraworld.  At that time the techno/ambient/trance scene was at an all-time high with a plethora of new bands using psychedelic images and pushing at making the underground become overground. The Orb's "Little Fluffy Clouds" drifted through the spring and summer airwaves (well they did in my house), and their gig at The Fridge in Brixton was packed with sweaty dancing bodies.
Fast forward to 2010 and The Orb is a slightly different prospect. The gig tonight is only half full and I kept glancing around to see if there would be a final surge of people once The Orb hit the stage at 11.30. I'm not sure why there was a lack of people especially after their new album Metallic Spheres with Dave Gilmour of the Pink Floyd was largely well-received (including here). Maybe people don't think Xmas is good time to enter the ultraworld, who knows…?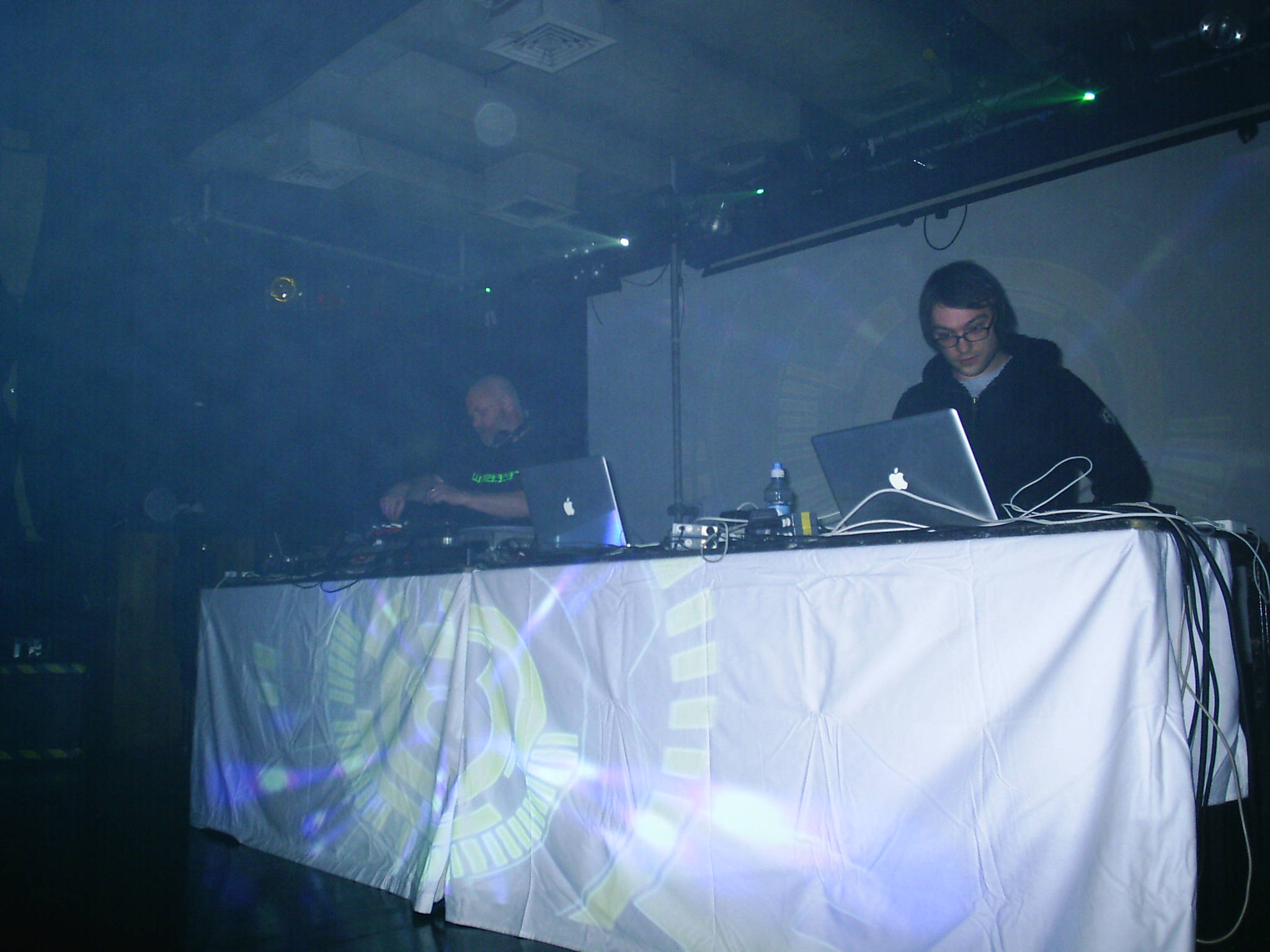 The Orb play two sets tonight: the first is a version of both sides of the
Metallic Spheres
album. Rather than separate the two distinct pieces, they play as one long stream of consciousness. They also decide to take a different slant on the album by making it more rhythmic, with beats filling out some of the more ambient sections on the album. Gilmour's guitar plays hauntingly and almost melancholy over the sound of the wash of synths, and it is here that the music begins to drift into another solar system.
Gilmour himself is not on stage, but maybe he's at home keeping an eye on his son who has just been involved in the student protests in London.
By the time this part of the set comes to a close, The Scala is full of dry ice and psychedelic visuals and the people are moving to the rhythms of alien spacecraft. After the briefest of breaks and a slight change of personnel, The Orb return to play a set of classic tracks. When "Blue Room" begins to play more of the audience begin to dance and the visuals become even more filled with swirling coloured patterns and deep space images. It is  this set that gets the audience really going and the whole venue starts to come to life as the band trawl through their rather excellent back catalogue.
OK, so it was very different than those heady days of the early 1990s, but The Orb showed that their music is still relevant and that it can move people and can get them to reconnect with the 'Earth Gaia' of the cosmos.
-Gary Parsons-