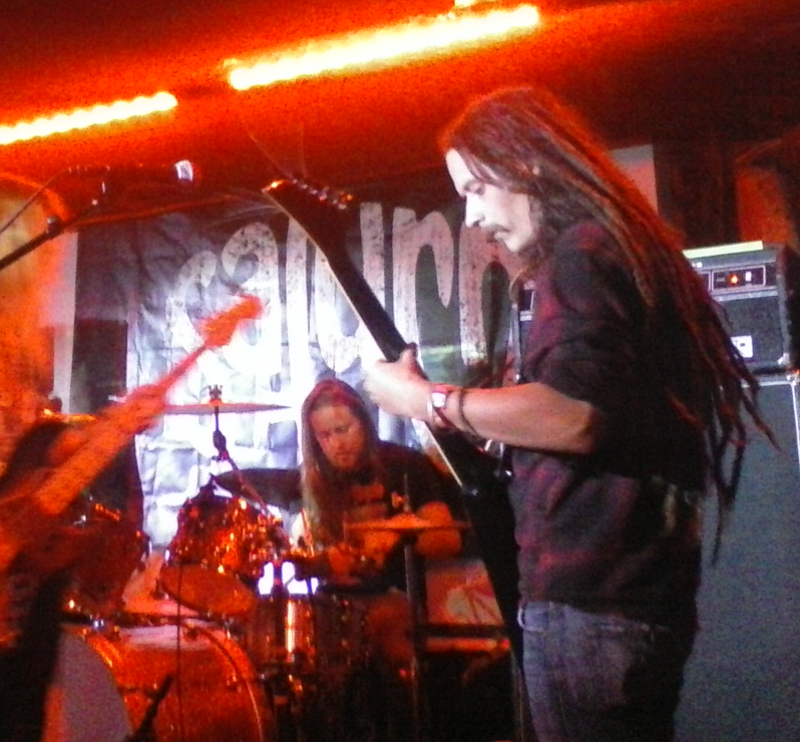 London
3 September 2015
I cling unto the burning Æthyr like Lucifer that fell through the Abyss, and by the fury of his flight kindled the air.
Aleister Crowley
It had been raining for days. Every morning for the last week I awoke to the sound of water beating against the window. All it needed was the tolling of an iron bell and the first massive chord of "Black Sabbath" to make the mood complete. The night before the show a lightning bolt had struck my house. I was beginning to wonder what kind of omens these were and what they portending for Lucifer's first show on UK soil.
First up is another band making their UK debut called
Saturn
. As always for most opening acts at
The Borderline
(or from what I've witnessed) the venue is only about a quarter full as they hit the stage. Saturn's sound is a cross between '70s heavy rock with a splash of NWOBHM added in there for good measure. Its a hybrid that certainly works on tracks such as "So, You Have Chosen Death", which seems to merge
Budgie
with licks from early
Iron Maiden
into a seamless whole. Vocalist
Oscar
tries to get the crowd going and we feel appreciative of his efforts as we begin to dry off from the constant drizzle outside.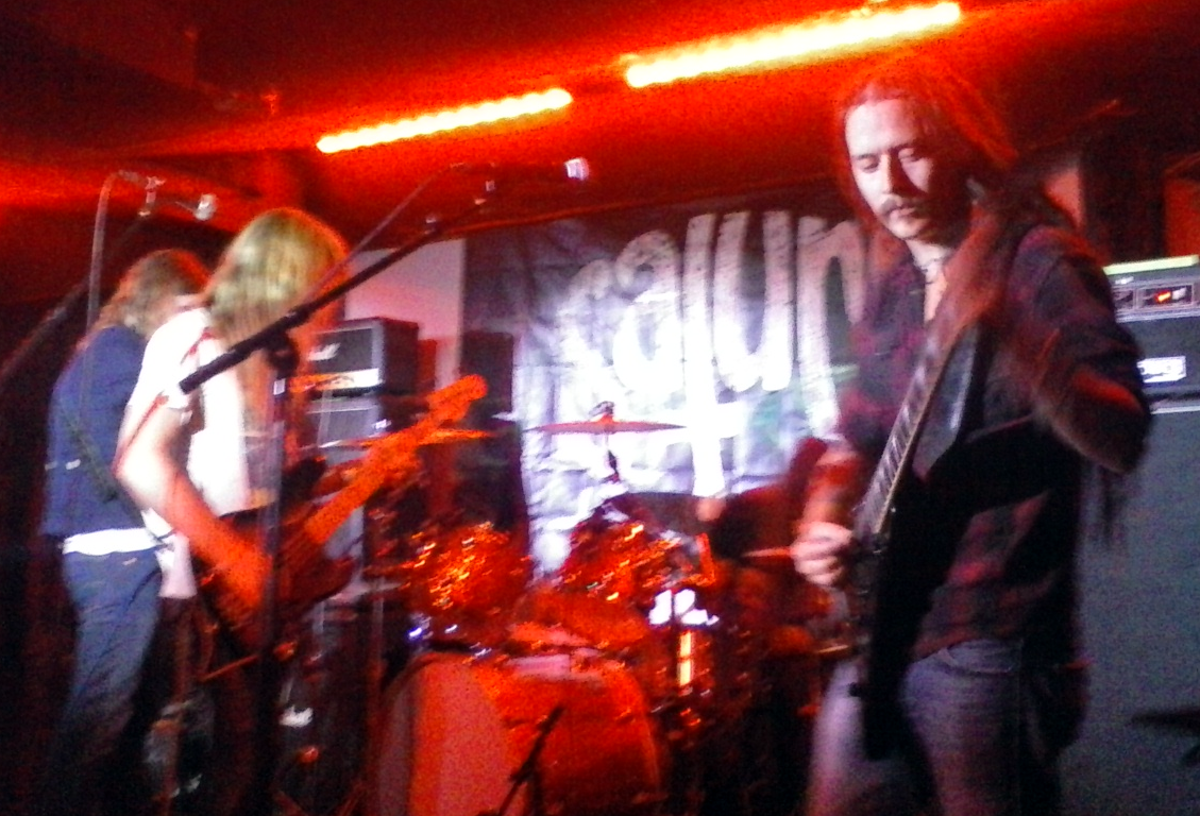 To be honest, these Swedish rockers have such an arsenal of
good riffs that are so expertly delivered that you can't help but warm to them
even when their slot begins to overrun. It would certainly be interesting to see them do a full set next time they come over. As it is I think they won over a few more fans tonight, myself being one of them.
Galley Beggar are part of a new wave of British acid folk bands alongside Trembling Bells etc, and although they have had several releases before their new album Silence and Tears is their first on Rise Above, hence their inclusion on the bill tonight. I have been looking forward to seeing them play live after playing their album to death over the previous weeks. Their melodies are beautiful and somewhat melancholic (reminding me in mood of the two COB albums), and they set a different tone to the evening.
It's one
where darkened trees hang heavy in autumnal skies
, and crows gather on freshly harvested fields.
Maria O'Donnell
's vocals are beautiful and have a sense of wild wood magic as she sings songs like "Empty Sky" and "Geordie" in a crisp, clear tone that clings to winter trees.
Celine Marshall
's violin adds an extra element of sadness to the some of the songs, while
David Ellis
and
Mat Fowler
's guitars have a touch of
Richard Thompson
's psychedelic folk style about them. The worst thing is that their set seems painfully short as it would have been fantastic to bask in their song's atmospheres for a while longer.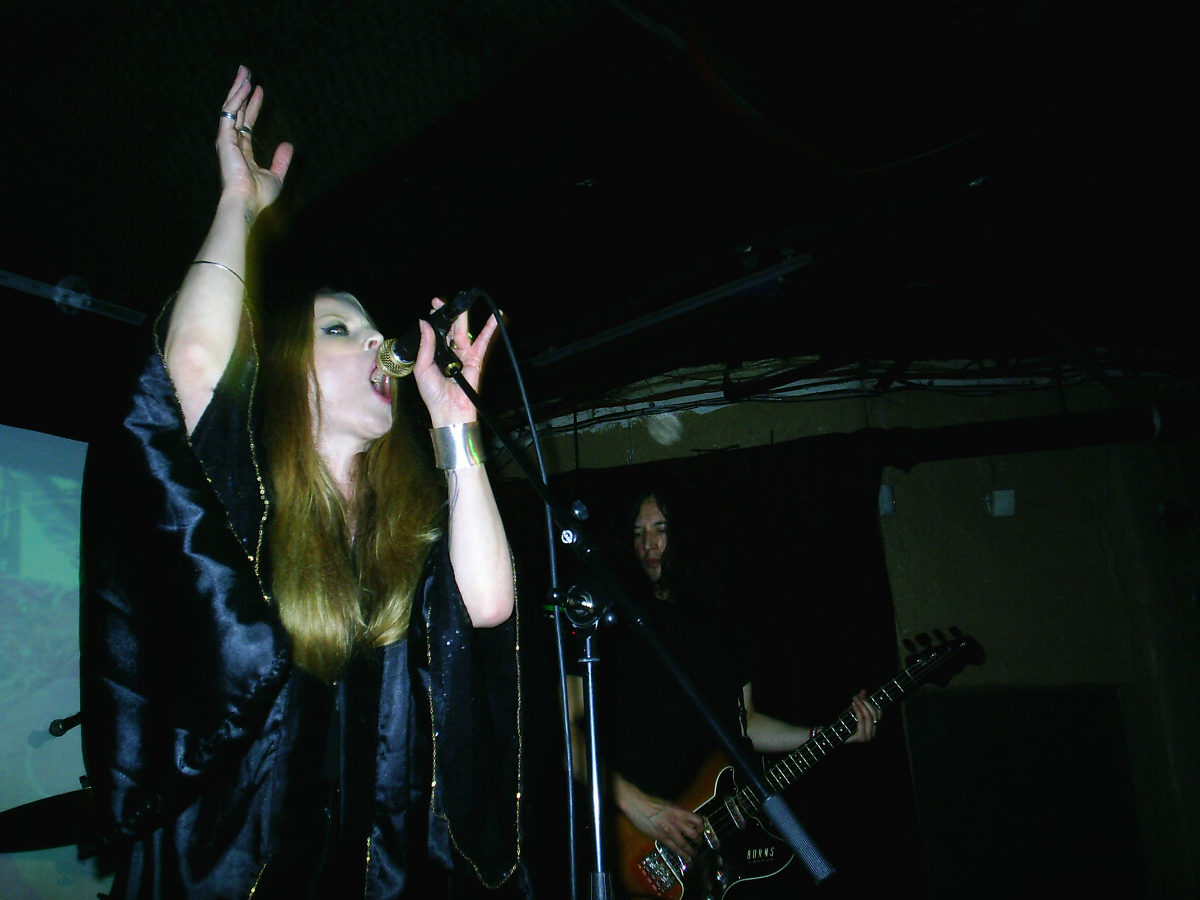 After the demise of The Oath after just one album it was always going to be interesting to see what Johanna Sadonis was going to do next. Within a few months she had announced the formation of Lucifer complete with Kenneth Anger-style images and with titles with more than a nod towards Seventies-style occult rock bands such as Black Widow and Saturnalia. With the new album 1 released only a few weeks beforehand there is a lot of anticipation for this, their first London headlining show.
They start the set with the powerhouse that is their first single "Anubis". Straight away you are
transported into parts of Karnak temple in Egypt that just happen to have a heavy rock soundtrack
. There is an element of
Aleister Crowley
's vision steeped through psychedelic meanderings that saturates within the music as well as just being a damn good riff. By the time they hit into "Abracadabra",
Gary Jennings
' guitar is into melodic chord overload. Sadonis is the perfect singer, her voice stretching out further over the audience to cast a magickal spell as she moves around stage as if conducting some kind of ritual.

"Sabbath" and "Purple Pyramid" follow, their monumental riffs erecting Stonehenge-type edifices towards the ancient gods. The band are really tight and it seems they almost stroll through their set, but still somehow show a raw eagerness for what they are playing. We are treated to every track from the album as well as some witchy visuals behind. By the time they hit the closing notes to "Izrael", the crowd are calling for more. Sadly though, its the end of the set and people begin to file out back into the constant drizzle (or
The
Crowbar
) with a
feeling that a magical musical ritual has taken place and we were lucky enough to be there
at its inception.
I'm looking forward to catching the band live again and also hearing how they develop their sound and ideas in the future. I hope they tap further into the mystical realms of ancient magicks to create more songs that transport us into the darkened areas of temples of the elder gods.
-Gary Parsons-