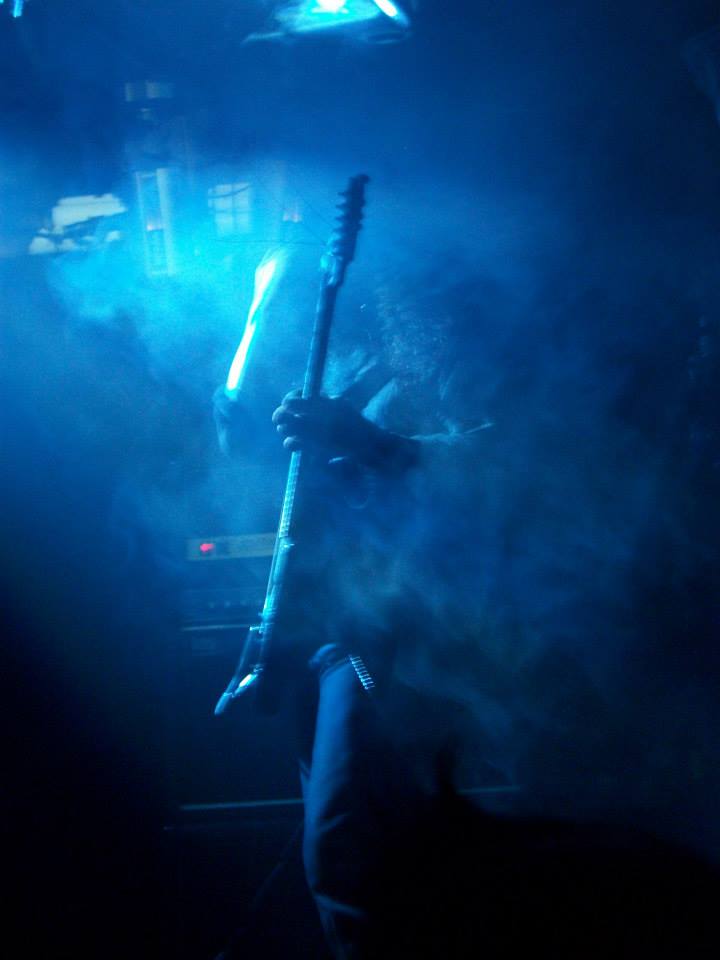 Corsica Studios
London
29 September 2013
Ok, there was a lot of buzz on the internet about these shows. First it was the fact that this would be Mainliner's first European tour for a long time, and second that it would not feature the original line up. But the more I thought about it the addition of Bo Ningen's Kawabe Taigen wasn't such massive leap into the realms of the ridiculous, as Bo Ningen have been making their own very good heavy psych music for a few years now. And judging by a packed to capacity Corsica tonight it certainly didn't seem to matter to the audience who turned up to see the noise giants from Japan perform.
The lights go down and the dry ice floods over the audience. Then
there's a wail and crunch that howls from Kawabata Makoto's guitar via the amps turned up to 11, and then it begins
. A crash from
Shimura Koji
on the drums and a heart beat bass rhythm from Kawabe and the band begins their aural assault. The guitar crashes wildly around, hitting on bits of riffs and discarding them within minutes. Feedback pumps through the amps as a deluge of sound hits the audience.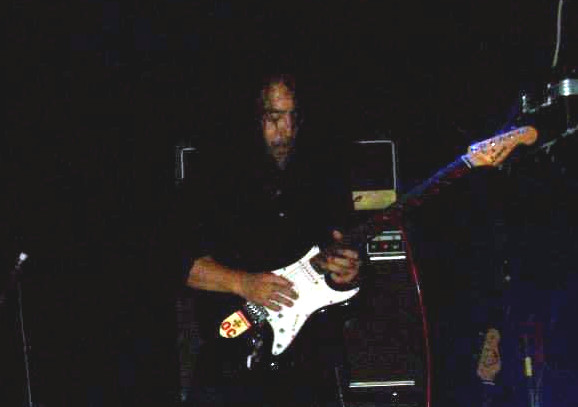 When the vocals hit they are ghostly and haunting, a tower of Babel of words sung through a massive amount of reverb like some haunted extra-terrestrial calling for help from outer space. There were no lilting moments of introspection to be had here: this is music for Conan the Barbarian cranked to the top and taking no prisoners. But it also remained psychedelic as well. Guitar solos peaked and plummeted as the drums and bass pushed Kawabata on to play faster and louder and take it to the extreme.
Sometimes Kawabe's bass would drop out leaving Kawabata and Shimura – sat arms flailing behind his kit – to fight it out.
When the bass kicked back in it was like a punch to the body
, helping to give these wild pieces the extra sonic crunch. The band mainly focussed on tracks from the new album
Revelation Space
but still hit us with some of
Mellow Out.
This bludgeoning of the audience went on for an hour and a half as track after track howled from the speakers giving the noisemongers amongst the audience a cosmic high. Each piece was a sustained endurance test in psychedelic overload and quite magical as you entered different aural worlds.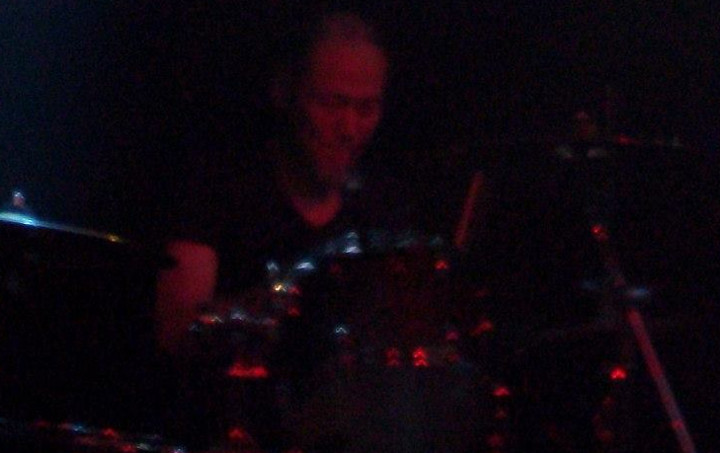 With his guitar hanging from the rafters Kawabata brings the show to a close (but no guitar smashing this time), each of the band members having given their all for an amazing performance. Outside my ears rang from the noise and I felt shattered by the energy of the show. Let's hope they hit these shores again and drag us back into their psychedelic madness soon.
-Words: Gary Parsons-
-Pictures: Andy Oram-