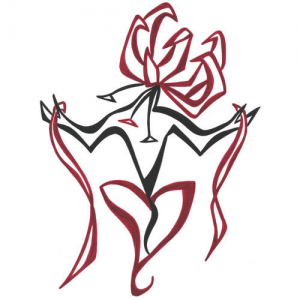 Some of the best things come about from unplanned events: Lisa Jayne and drummer Andy Pyne (from Kellar, Medicine and Duty and more) first manifested as an impromptu performance at Supernormal in 2013 and this is their latest cassette together as Map 71 (it's also available on Bandcamp too).
Their trademark mashup of Jayne's flatly delivered intonation laid over and intertwined with Pyne's heavily-reverbent percussion and a mishmash of squittery electronics offers seven new involving collisions of poetry with sound art. The mood is curiously distant, taken off into the hypnotic realms of a waking, occasionally naggingly nightmarish soundscape, where the listener has been buttonholed by Jayne to explain just what it is that's been bothering her, and there's no choice but to be drawn into the engrossing repetitions of theme and format, whether vocal or instrumental.
While one casual and probably ultimately misleading reference point
might
be the blustering streams of consciousness of
Sleaford Mods
, and while they share a keen sense for
observing the intimate and oblique niceties of unconventional aspects of English interior and exterior life
, there's much more of an abstruse dynamic at work here. It's almost possible to hear the sweat drip from Pyne's hard-working limbs as he whirls up the hypnotic percussive grooves, creating a broad-band spectrum of texture and motion.  Map 71 are not afraid to deploy avantgarde methods either, brightly-sparking, squiggly or rustling (and sometimes slightly enervating , but this can be a good thing in the right circumstances) loops and shuffling percussion being as likely to set the scene for the spoken words as an energetic rhythmic progression and heavy bass thunder. The way that word and rhythms cross-pollinate the flowing roll of speech and beats is almost difficult to register properly at first (though
Gloriosa
is not quite as echo-drenched and deliriously blurred as some of the tracks on their rather more psychotropic split
Blue Tapes
release with
Stillsuit
), but then something clicks and the duo turn on the engagement switch. Soon, it's impossible not to be
swept inside her engrossing half-stories of forbidden, controversial dance moves and orange furniture
in waiting rooms that provoke a hallucinogenic rumination of the world (and beyond) in and around Lisa Jayne's sometimes bemused, often subtly scathing observations on the nature and foibles of reality.
-Antron S Meister-