London
11 December 2014
Entering the Bethnal Green Working Men's Club was almost like taking a trip back to 1973. I was told, most politely, at the door that there was no photography allowed, that there was no re-entry into the building once you left and finally my hand was marked with a massive X. It was like I had entered some Wicker Man cult, and to be honest the bar looked quite similar to the Green Man pub in the film. The large room had a kind of dilapidated 1970s glory to it and even though it was hung with Christmas decorations, it still seemed slightly faded and worn; but that just added to the atmosphere, for once you settled down with a drink it was almost hard to leave.
I have been a massive fan of the
Incredible String Band
for years, so I always try to get along to any chance to see a member of this outstanding psychedelic folk group perform (I once saw
Robin Williamson
perform in an iron age roundhouse in the middle of Wales). The audience also seemed to be there to soak up the good vibes from a man who wrote a song called "Little Cloud," and it felt like there was something of a celebratory atmosphere at the venue as real ale was downed all around.
The set started with Trembling Bells playing the classic ISB song "Maya" from The Big Huge. For starters I have to say what an incredible voice Lavinia Blackwall of the Bells has. Her vocals soared over this particularly difficult song that Williamson wrote back in 1968. She breathed new life into its wonderfully obscure lyrics and when the rest of the band hit in hard for the uplifting chorus you couldn't help but have a smile on your face. It was like you were transported back to that hazy time in the '60s when music was magical and could open different doors to whole new experiences. Such a wonderful song, and a great way to start the evening.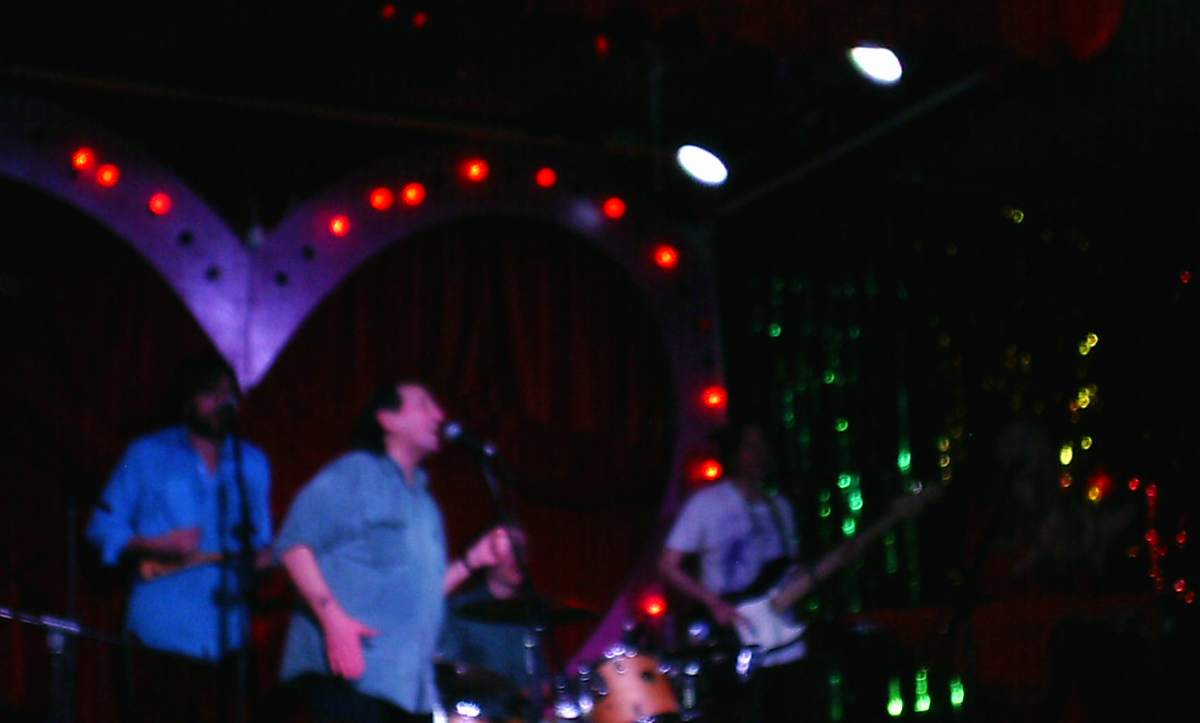 At the end of "Maya," smiling Mike (that's what Robin used to call him) took to the stage to large cheers and helped them chant out the final chorus of the song. He looked happy to be onstage revisiting some of his back catalogue and was filled with anecdotes about the tracks and the way they were conceived. As an ISB nut these were great to hear. Next they performed a track from the
Be Glad For The Song Has No Ending
soundtrack, a film which Mike laughed off as being hippie rubbish and then revealed that it did have a theme throughout it. Next, a sprightly jig got the audience going and Mike mentioned that if he had more room onstage he would cut a few
Mick Jagger
moves. After this we got a haunting version of the song "Air" from
Wee Tam
that shimmered on a mid-winter's night and held us all captivated as it felt like the humming of a pagan cult on solstice.
Here I must mention the rest of the band; Georgia Seddon (Mike's daughter) played some wonderfully evocative keyboards and when she duetted with Lavinia on tracks, their voices harmonised in a spine-tingling fashion that had an air of ethereal beauty about it. Alex Neilson was inventive behind the drums and using an array of percussion. Mike Hastings tackled the difficulties of playing this music with aplomb and it was held together by Simon Shaw on bass and Alasdair Mitchell on various instruments. The band worked amazingly well together and did justice to these magical songs.
Lavinia tackled another Williamson composition, "Waltz Of the New Moon" from
The Hangman's Beautiful Daughter,
and did an amazing job at what is another difficult song and added to the air of mystery and majesty of the track. Mike then treated us to a song from his 1971 album
Smiling Men With Bad Reputations,
along with a rather strange anecdote about a screaming
John Cale
. Each song struck a new feeling inside you,
the wonder of the music flittering through the room fairy-like
.
And so the evening progressed, but as the band were running late I had to leave a bit before the end to get my final train home, which was somewhat annoying as I left the venue to the sounds of some magical music that transported you to another mystical realm of ancient forests and old mythologies. Back out into the cold night air and the vibe of music and the venue had such a strong hold on me that I tried to pay only 5p for the tram fare home; well, that was the price in 1973, wasn't it?
-Gary Parsons-