three:four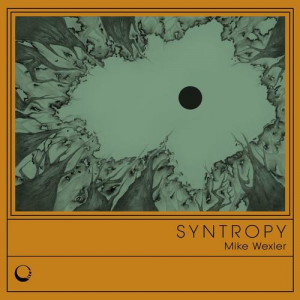 This is Mike Wexler's third album, originally recorded in 2013/4 and thankfully receiving a belated release through the lovely people at three:four. It has the feel of being magically recorded in some sunlit glade hidden far from view; and as it it transpires, it was recorded in rural Vermont, the studio lurking in a wood there and that image pervades the whole album.

Mike's guitar and vocal are augmented by congas, piano, a second guitar with drums and even a Mellotron in places, but the secret ingredient is Wexler's voice, a rare instrument which sounds as if it were discovered in an attic and when dusted off, it started gleaming with a gentle, opalescent sheen. It is a perfect vehicle for the metaphysical yet poetic lyrics that run through the album; clearly
personal yet dealing with the greater issues of humanity
.
Opener "Ayin" finds ascending minor chord piano scuffling with worn, faded congas and a drone guitar sitting underneath. The drone is an integral part of the album and underpins most songs, keeping them grounded in an earthy, natural way as Mike's vocal unravels above. At times, the vocals ring with the gentle sweetness of Mark Robinson, but there is a deeper sense of folky mystery and the lyrics obscured by gauze as if seen fleetingly through the branches of a bluebell wood.
Now, there is plenty of talk about
Bert Jansch
in the press release and that may well be the case, but for me, Mike continues a tradition that was trickling out of Chicago in the nineties with bands like
Rex
and
Pullman
. They take early American music in the folk tradition, but infuse it with a sense of modernity and adventure, adding hints of other current sounds so that it feels as though a new thing is flowering from the old. We can detect hints of the old guard in Mike's songs, but
he has his feet planted in the future and is looking forward, ready for action
. However, it is not just folk that tickles their fancies, as track two "The Engram" has more of a jazz feel. Cymbals and toms replace congas and jazz toned piano skitters all bright and sunny, full of the awakening of spring. Halfway through, the piano starts to drift as if seen through dappled light, meandering down rustic, sun-kissed trails with the drone ever present like a shadow. His voice really is a treat, at times ducking and weaving, drifting high, hand in hand with an uneven childlike piano on the title track, both in high spirits as the congas try to hold things in place. In fact, the congas add a welcome element, lending space and movement to the songs just as if they were trying to free things,
loosen them from any moorings and adding a buoyant joyful air
, offsetting some of the heaviness of the lyrics.
Track four "Transfer" is where the second guitar comes in and this is where we stray into Rex territory. Brent Cordero's guitar figures weave in and out of Mike's in a breathtakingly pretty way that leaves you aching for more. This song could go on for twenty minutes as far as I am concerned, whereas elsewhere the addition of Mellotron on the brief instrumental "Zoe" is like pouring liquid space all over a viewfinder, adding different textures to the proceedings as the tones unfold. Nine-minute closer "The commons" has a gentle, yet urgent jazz feel and the minimalist repetition works perfectly, infusing field recordings of crickets with synth drone as the song gradually peters out.
The beauty of
Syntropy
is the taking of classic American music and adding enough extra stimuli that it becomes something fresh. There is a pastoral element that faintly reminds me of the first
Kingsbury Manx
album, not in the songs, but in the texture; somehow sun-dappled, verdant, relaxed, slightly hazy as the lyrics lend a questioning air and perhaps it is that paradox that makes the album so strong. I can't recommend this highly enough and I personally am going to have to check out the back catalogue.
-Mr Olivetti-