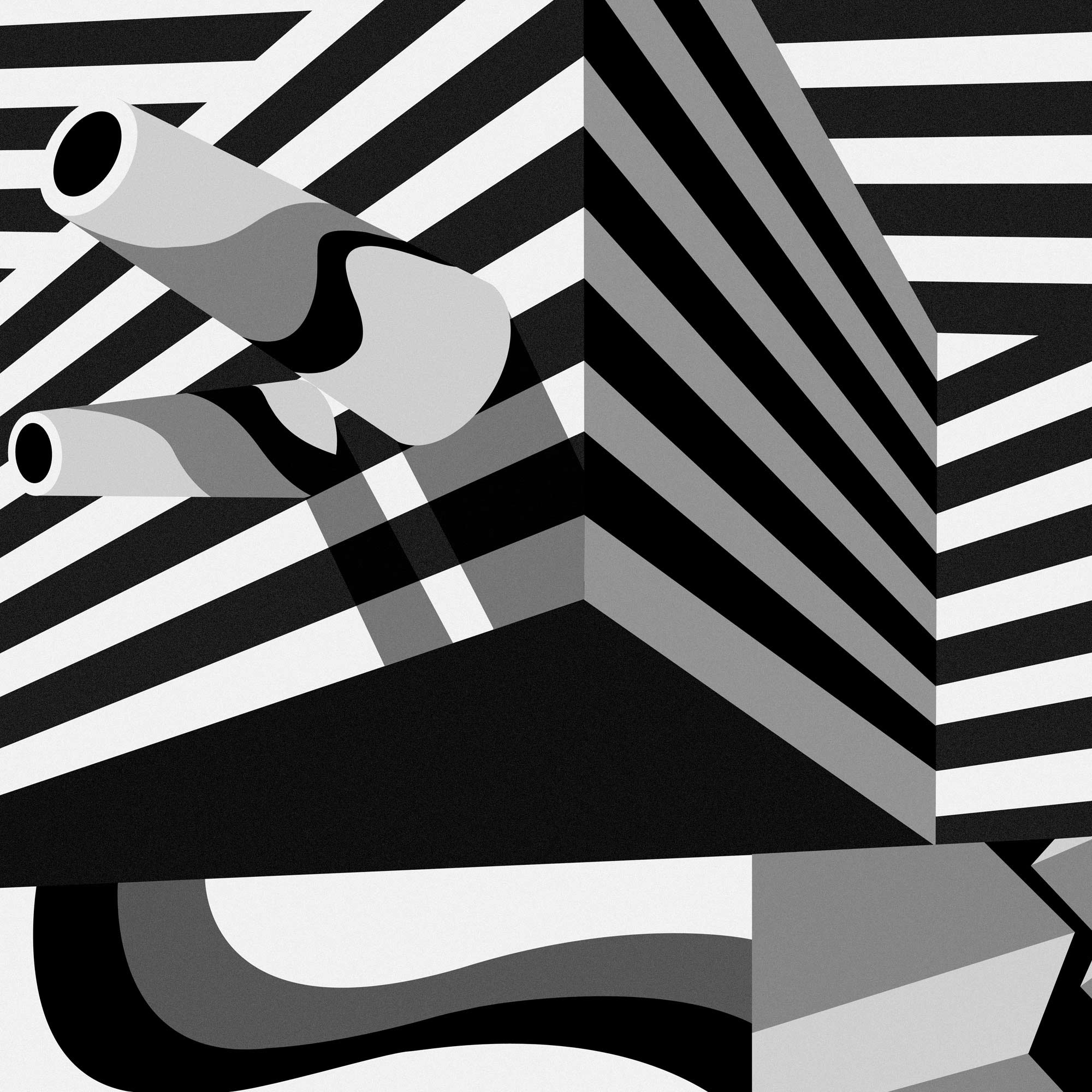 If John Peel were still with us today, he would undoubtedly love Monkey Island. Straddling the aesthetics of his own Dandelion label and his beloved Ron Johnson Records, this Hackney-based group may be the hitherto undiscovered (and indeed unsearched for) missing link between Stackwaddy and Stump.
Opening instrumental "Back to the Stoneage" could be an out-take from Beefheart's Mirror Man had The Magic Band been imbued with the finesse of Mötörhead. Once singer/guitarist Peter Bennett begins contemplating the relative qualities of different "Birdsong" on the following track, however, the group at once slots into that perennial no nonsense school of peculiarly British grimy jagged dada belligerence recently celebrated in John Robb's Death to Trad Rock book. Flitting between punk, blues, garage rock and even sea shanties, Monkey Island batter their influences into crude shapes with brutal stop-start limb twisting rhythms, a sharp humour and a visceral punch that is captured perfectly on Luxe et Redux's sonic immediacy, recorded as it was in a single day.
The CD comes with a lovely eight-page booklet of original artwork, which the group are keen to point out is printed on recycled paper. I look forward to getting a chance to catch this lot live as soon as possible!
-Alan Holmes-