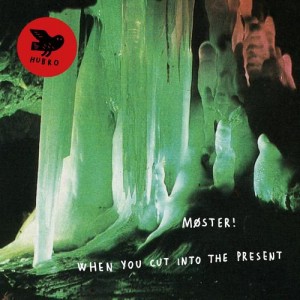 This third release from Møster! shows them in good from, even better than before. On the previous album, Inner Earth, they tried to move closer to prog, but with this album a more confident style is apparent. Although it is a combination of avant-garde jazz, '70s prog rock and psychedelia, a clear signature of the band flows distinctly throughout the album.
Saxophonist Kjetil Møster is very active at the moment, and plays in a number of jazz and improv bands, but also performs regularly with Röyksopp and Robyn and Datarock, to name a few. He has also released an album with the Hungarian trio Jü, and has launched a concert collaboration with the Chicago musicians Jeff Parker and John Herndon (Tortoise) and Joshua Abrahams (Town & Country).
In addition, the band consists of
Hans Magnus "Snah" Ryan
, guitarist/vocalist in
Motorpsycho
,
Nikolai Hængsle Eilertsen
, bass player in
Elephant9
and
BigBang
, and drummer
Kenneth Kapstad,
also from Motorpsycho and
Monolithic
. Psychedelic soundscapes start the album off with "Nebula and Red Giant", before the same track evolves into a groovy jazz-prog-thing. Reminiscent of fusion from the '70s, it brings even more power, driven by a need to be moving in many directions. From the very beginning, the band proves to be
tight as any knot sailing the seven seas
, and as heavy-laden with salt from the very same. Seeing them live last year proved it, and knowing that they had jumped off the tour to do this recording just before the gig I attended, confirms the same. The album continues with bluesy grooves, stranger jazz blended with hard beats or weird distorted guitar sounds. Well into "The Future Leaks Now", the tracks appear almost like a
motorik
krautrock tune from
Faust
or
Can
, certainly with the weirdness mixed in as well, and just as sweet.
Kjetil Møster continues, cool as John Coltrane, slowing things down on "Journey", while Snah adds colour inherited from the Norwegian giants like Terje Rypdal. The comparisons are not random, I think, as it is quite apparent that Møster's avant-garde sax-attitude is very much mixed into both progressive elements from the '70s and some krautrock, but Nordic jazz sounds also come easy to the band, tonally inspired by the said jazzmasters, or even soundscapes of mid-1970s King Crimson. The thumping of the bass by Eilertsen and the percussive grooves of Kapstad synchronize nicely together with the others as the music keeps moving in circles or up, down and back again; powerful, catchy, but never easily made.
Something you want to come back to. Again. Well, at least I will.
-Ronny Wærnes-