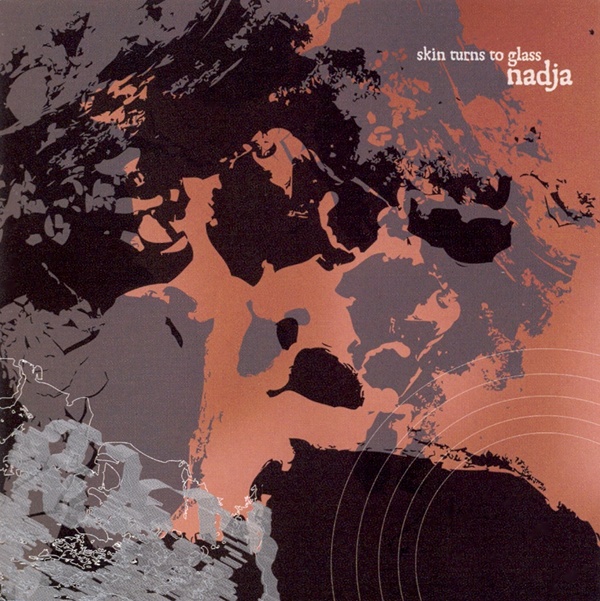 Skin Turns to Glass is epic stuff, I love it. Huge shoegazer doom from Toronto-based duo Nadja, who began as a solo project of Aidan Baker. In 2005 Leah Buckareff joined him allowing them to leave the studio and go live, though this album was originally released in 2003 in a slightly different version with Buckareff on bass and vocals. Between them they make a sound that could conquer the world.
Imagine My Bloody Valentine or Jesu, but much much slower. Big wailing riffs crawl along at snail pace like early Earth. Nadja are as slow as Sunn O))) but they are far dirtier sounding, rather than deep and booming. They don't really have the doom sound that evolved from Black Sabbath via black metal and stoner rock. Nadja have the shoegazer lover of noise for the sake of noise and explore a range of massive distorted textures. Huge walls of chip frying, sizzling, buzzing, and grinding guitars. Add sparse drum machine rhythms and moaned vocals barely able to penetrate through the guitars and the comparisons with My Bloody Valentine and Jesu become obvious. Noise tempered with melody … or should that be the other way around?
Somewhere within Nadja there is a nice melodic indie song but it is smothered by layer upon layer of dirty guitar and distorted beyond all recognition.  Definitely world-conquering stuff. How could Skin Turns to Glass be anything other than fantastic?
-Alaric-