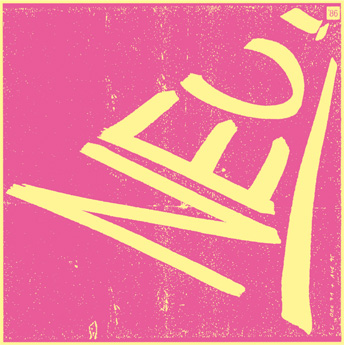 New NEU! Releases are by their very nature important events, their three classic albums having grown in stature year on year since their original release back in the early 70s. Most serious fans of the group will have bought NEU!4 when Ken Matsutani's excellent Captain Trip Records released it briefly back in 1995. The masters used, recorded in 1986 but subsequently aborted, were supplied by drummer Klaus Dinger without the knowledge or consent of his former partner Michael Rother, who subsequently described the release as "a rather painful disaster between Klaus Dinger and myself."
This disagreement led to the delay of an official re-release of the three classic NEU! albums and an effective end to any potential reunion. Following Dinger's death in 2008, Rother surprisingly decided that he would return to the aborted 1986 recordings and release them "as they should have been heard."
NEU! '86, initially only available as part of a new NEU! vinyl box set, is the result of Rother's work. So… the question is, how does it differ from Dinger's vision? NEU!4 was generally received pretty negatively back in 1995 and so all hopes seem to be on Rother's 'definitive' version. How does it stand up? Well… as far as I can tell, Rother's 'remastering' seems to consist of two things – a) cutting the material down from 58 minutes to a mere 32 minutes and b) heavily limiting and compressing the recordings so that they sound 'loud' in a contemporary kind of way.
Where Dinger's version sounded like an honest record of an understandably aborted failed experiment, Rother's remake has the hallmarks of a Stalinist rewriting of history – he has even omitted previous opener "Nazionale," a distorted interpretation of the German national anthem with radical political overtones on par with Serge Gainsbourg's "Aux Armes et Cætera," choosing to include only a backwards version ("Elanoizan"), presumably to avoid controversy. The sense of play inherent in Dinger's version has been stripped away, along with a great deal of the dynamism.
Rother has managed to dig up a few recordings not featured on NEU!4, the best being the motorik "Drive," but generally speaking, NEU!'86 is inessential if interesting. To be fair, both Rother and Dinger have pretty much disowned these recordings, barring their release at the time and only grudgingly allowing them to appear for historical reasons, and so they should most certainly not be held up against NEU!'s pretty flawless true legacy. If you are lucky enough to have a copy of the Captain Trip release, then there is no real reason to get this version unless you are a truly obsessive completist.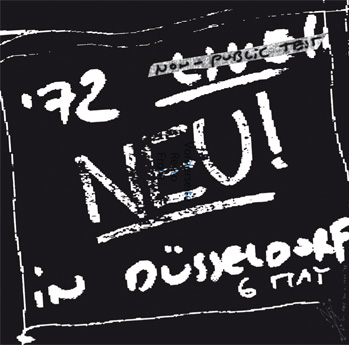 NEU!'72 Non-Public Test is again initially only available as part of the box set but is a different kettle of fish altogether. Drawn from a 1972 rehearsal, depending on your preference for great music or sonic fidelity, this short CD is either a) an indispensable document of a seminal group at their creative peak or b) an unlistenably muffled load of noise. Personally, I'm of the former opinion.
-Alan Holmes-