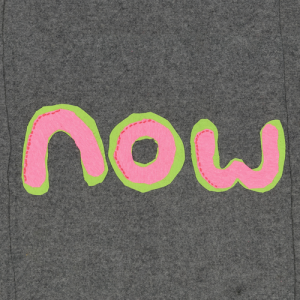 Right from the electro-slapped rub of the opener to the insistent burn of guitar that seals the deal, this baby kicks winter grumpiness out into the far reaches like its predecessor Innard Listeningestion did. Its glinty beams and squelchy piranhas are the perfect panacea to the prevailing gloom, smoothed in plenty of harmonic warmth.
The gritty
dEUS
-like undergrowth of "Nothing New" wrestling a biscuit tin and hub cap shimmy, all funnel-focused by a dribble of
Residents
-like vocals in a dubby delirium that sends you a bit peculiar. The brilliant scar of light-hearted indie that is "Shore", the
Sesame Street
bop of "Save it Down" too, all hitting the toe-tapping essentials, flanked in stabby electrodes, getting all jiggy with the feisty agitations. The cosy gaussian blur of '69 that is "I Can't Say" cutting it all back to
an inviting lilt of living room acoustics and tom-tom bounce that canters around your skull
in the summery dapple of hushed lyrics is something that wouldn't be amiss on
Mark Robinso
n's
Teenbeat
label. The felt-stitched vibe of
Pleasesorrythankyou
's cover capturing the carefree, loose-knitted nature of the vibes contain therein. A cheeky rhythmic grin mooching with addictive
motoriks
and hic-cupping diodes, even chucking in a slice of surprise evangelism along the way. Bowing out on the effervescent uppers of the last track, a 
blazing bright cursive crawling all over you in kandy-kraut currents of breeding ripeness
. Nagging fretworks scattered into sparse pockets of ambience before dispatching another eruption of driven ascends – a vibe that warrants plenty of re-spin.
-Michael Rodham-Heaps-