Disco Activisto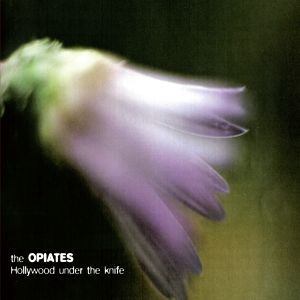 Like many, I came across
Billie Ray Martin
, other-styled "Queen of Electronic Soul", via
Electribe 101
and, especially, the
Throbbing Gristle
cover "Persuasion" with the smooth electrogliders
Spooky
. At the time, we needed a new Queen and Billie Ray Martin fitted the bill perfectly, investing a thick vibe of ether (not aether) into the boys in a bedroom techno scene. She stood, stately, aloof at the crest of what would soon become a wave. People shuddered.
Here was a voice that cut through the smoke, a voice that could sing the heart into stopping
.
The voice is still there but now she's hooked up with Norwegian musician Robert Solheim in The Opiates. The CD packaging is lush, the lyrics obliquely cruel and bleak and dense but… Billie Ray Martin isn't on her own out there now and people have caught up.
You have to feel for her. Goldfrapp took the reins and ran with them. Other people heard Goldfrapp and carbon copied her. The law of diminishing returns set Billie Ray Martin adrift; she was still the Queen but she'd been forgotten, lost in a haze of inferior sequels. Those interested in this kind of thing either looked forward to the next electronic soul non-Diva or back to the likes of Chris and Cosey; the internet lurched and people started digging into some of Electribe's predecessors. Where they had seemed unique, they were suddenly one of many. Lamb came along and found a way into the smudges of trip hop, Tricky and Martina found another template and became temporary Gods.
And so we come to The Opiates. It's good. Billie Ray sings beautifully. But the music isn't enough, seems like a bunch of songs desperate to be vandalised by snarkier, darker, younger producers. It's gonna be an excellent
template
but this means that it's also
necessarily
a cypher.
The inevitable dubstep mixes will be really good, I think. The skwee revisions will kick multiple arses.
But as an album, standing on its own, this is simply pleasant. It's unerringly
listenable
. It needs more fuckery. Everything is too linear and too clean. The voice sounds great but the music isn't complex enough, it's too content to stand back and admire; she needs music she can wrestle with to do real justice to the lyrics and the concepts. With enough narcotics, some of the tracks might be mistaken for, I'm sorry,
Sophie Ellis Bextor
and that isn't good enough. Billie Ray Martin, the woman who transfixed industrial fanboys with her "Persuasion," deserves better.
-Loki-