Drag City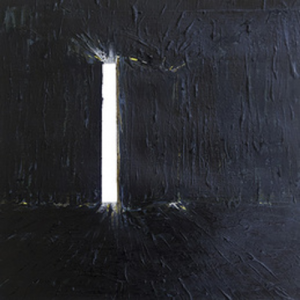 It has been a tough couple of years for David Pajo. A suicide attempt after discovering his wife's affair was followed by a motorcycle accident that left him temporarily wheelchair-bound. We would not be blamed for thinking that music was the last thing on his mind, but Drag City have done us all the great service of releasing Highway Songs, the latest collection of tracks under his nom de plume Papa M.

As a solo artist, he is not particularly prolific — which is a huge shame, as
the instrumental albums that have trickled out over the last twenty years have been delightful
,
Songs From A Shark Cage
being a firm favourite of mine. He is more renowned for his dalliances with a plethora of other artists;
Stereolab
,
Zwan
,
Interpol,
Bonny Billy
and of course for his stellar work with
Slint
 and 
Tortoise
which perhaps raised him up onto a guitarist pedestal with which he has felt uncomfortable. I refer to this as a collection rather than an album, which is a little churlish; but due to his recent circumstances, we should be thankful for it arriving at all. Rather like
Bowie
's
Last Day
, this comes across more as a selection of ideas, works in progress or as the title suggests, musical stories picked up along a recently difficult road. It is succinct and meanders across all sorts of styles and for me tends to lack cohesion; but for all that, it is
bursting with ideas and seems eager to cover as much ground as possible
and doff hats to an influence or two along the way.
Opener "Flatliners" starts and ends with a welcome peal of feedback and lurches into a Sabbath-esque riff that grapples for traction with treacle-like bass, and a crazy drum roll is thrown in for good measure. Pajo is playing everything on all tracks and this is a reminder of how skilled he is. The following track is the complete antithesis, "The Love Particle" being a bizarre digital cut and paste of found sounds merged into a rudimentary rhythm interspersed with declarations of love from his two small children, an arresting idea that is then washed away by the glorious and spectral guitar of "Adore, A Jar", replete with a pedestrian rhythm box which could have been plucked from the first Aerial M album.
Elsewhere, we find fleeting, gossamer-like ambient drift; quasi-classical acoustic meditations; classic chiming, starstrewn post-rock; and even churning post-hardcore riffage. It is
a dizzying and butterfly-like array of tastes and styles
that finishes with the only vocal track on the album, a rather poignant arrangement of the traditional "Little Girl", the lyric "Little girl, teach me how to laugh again" seeming particularly resonant. His voice is better then I remember, bringing to mind a slightly gruffer
Bill Callaghan
, but halfway through what is a fairly meditative track, an electric guitar solo bursts out like the first rays of morning sun and we are reminded of just why he was so revered as a guitarist of
J
Mascis
-like rarity and expressivity.
It is a heart-warming ending and we can only hope that it is a taste of things to come on his road to recovery. If you are a fan of any of his previous incarnations, or just want something non-conformist and personal, this could be it. It is short but incredibly sweet and I for one am thrilled at his return.
-Mr Olivetti-