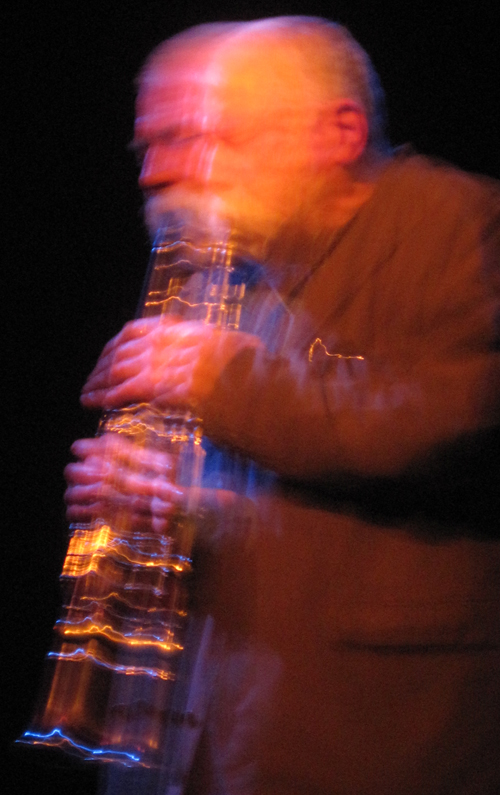 Bristol
Sunday 20 November 2016
Blimey, what an action-packed night, Bristol was heaving with musical busyness, Microdeform playing the Kino, Circuit des Yeux at The Anson Rooms and the Arnolfini hosting Les Diaboliques, all spinning out on same night — if I hadn't have already committed to this Cube show, I'd be spoilt for alternatives. Anyways it was brilliant to be back at The Cube, haven't been here since its recent refurb and so glad to see none of the reinventions have displaced any of its yesteryear charm. A nostalgic note that left us just enough time to dash for a solid cup of coffee before it was straight into the auditorium for the first act.
Now,
Liberez
(hailing from somewhere in Essex) were bloody excellent, blew me clean away with their fiery eastern European verve. The dark stage blinking with sporadic blub bonfires, as these lovely electronic ruins taunting the gloom in
Set Fire To Flames
-like phantasms. This was something else, the whirring
ching
of malfunction caught on runaway percussions and the insane bite of sawed violin. A
dervished blur of passionate cuts and handclaps, the occasional bassy boom throwing up brief lightning
strikes of illumination, visually etching the whole drama that little bit deeper. Like
Esmerine
on steroids, every track was followed by an equally awesome one. This strange shiver of Hungarian-sounding vocals breaking out for one track that seemed to be coming from another place entirely, the horneting abstracts
tearing at the speakers picked over in a complex plummet of skewed actions
, the sort of vibes that got you heading for the merch stall the moment they finished.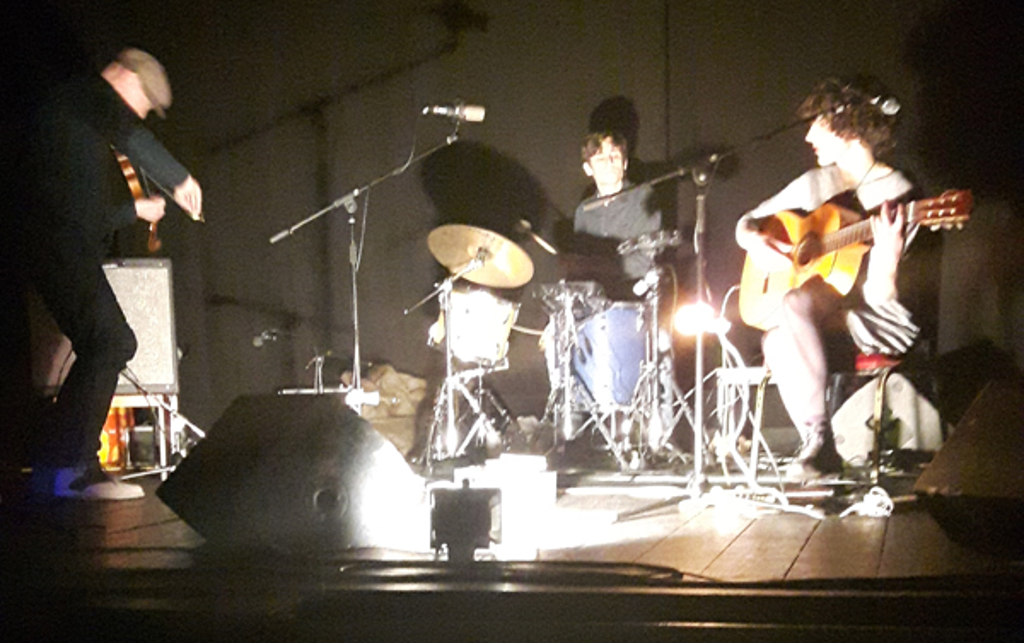 The main feast was no less intense,
a fractured dialogue between two formidable performers
.
Heather Leigh
rewriting country in the bruised shrillness of slide guitar, her tidal repeats explored/expanded in gusts of
Brötzmann
ferocity. Each constantly swapping the charge, her tiger tremolo(s) sometimes hypnotized by his catarrhing caws and gasps, a rush of silky clarinet from him curving an insanity of raw energy from her. Cat and mouse, mouse and cat, at odds with each other one minute, the next suddenly thrown into a confetti of clawed melodics.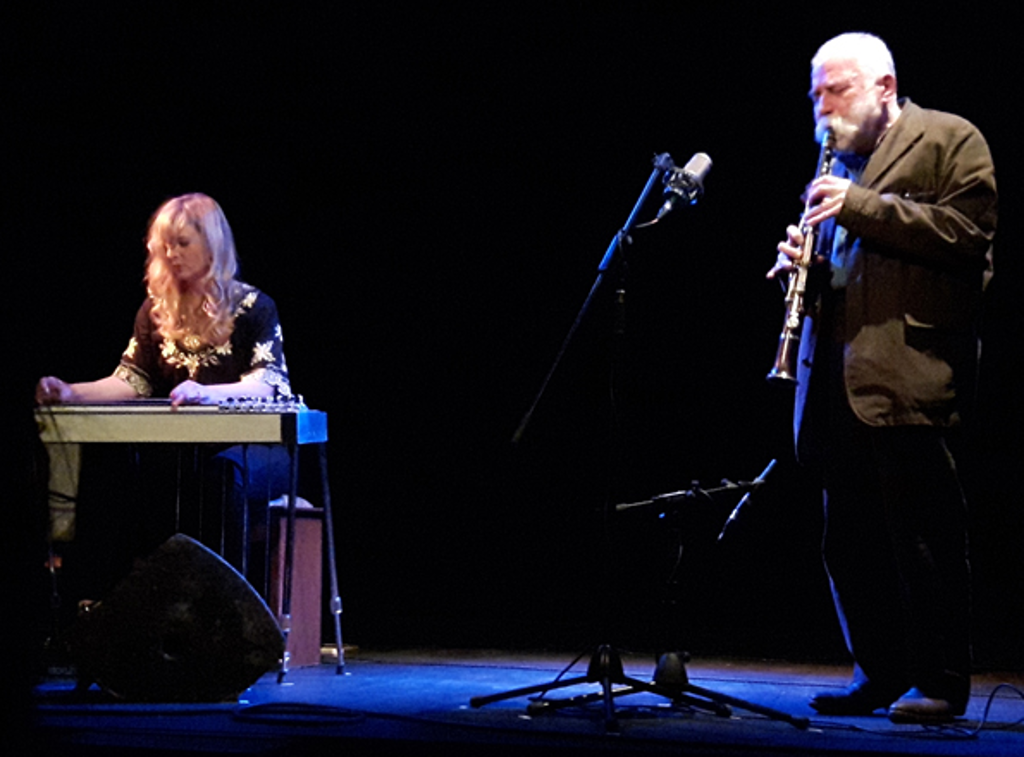 I was half-expecting an vocal outbreak of Heather's distinctive shrieking, but sadly it was not to be. The force of Brötzmann's playing often led him to regular reed replacements, making for intervals where Heather smouldered in solo glory. A primal blues in which Brötzmann fixed up his instrument's mouthpiece, retrieving a knife from inside his trousers, cutting his reeds into place. Finished, he struck an imposing silhouette, wandering the stage behind the seated Heather, instrument in hand, studiously waiting for a the right moment to re-enter the performance. When he did it was
bombastic, powerful, calling across the rising shrillness in spiralling arps, stabbed harmonics, lyrically tongue-twisting Heather's vibrato
(ed) whine to good effect.
There was no getting away from it – this was difficult music. A blur of contradiction and phlegmic splatter haemorrhaging a host of curious discord. A brute economy wrestling new shapes into existence ending on a disquieting union of light wheeze and weeping waltz.
-Michael Rodham-Heaps-