London
28 March 2017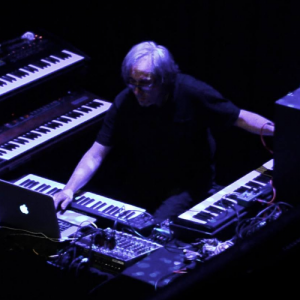 Tonight, the rather beautiful Hoxton Hall is packed to the rafters with people all here to witness a rare solo performance of Richard Barbieri. The hall looks like it's more used to hosting Jacobean theatre productions rather than an evening of electronic music, but somehow the acoustics of the building work wonders in tonight's performance.
It's thirty-six years ago since I first saw Barbieri perform onstage with Japan at the old Hammersmith Odeon and have followed his career ever since, through his work with Jansen and Karn to being a member of Porcupine Tree. So I was looking forward to this evening's performance and wondering what tricks Richard would pull out of the hat.
Unfortunately, from where I was sitting I couldn't get a good view of Richard's synth set up, so I don't really know what old and new equipment he was playing. He entered the stage and stood sentinel behind his arsenal of keyboards and opened the show with "Night of the Hunter" from his new album
Planets + Persona
, setting the mood for the whole evening with its mixture of experimentia and beauty. Joining Richard onstage was
Lisen Rylander Love
, who played some exquisite saxophone during some songs and added eerie and wordless vocals to others. Her contributions to Barbieri's musical
études
in a live situation can not be stressed enough as she added a certain otherworldliness to some of the compositions.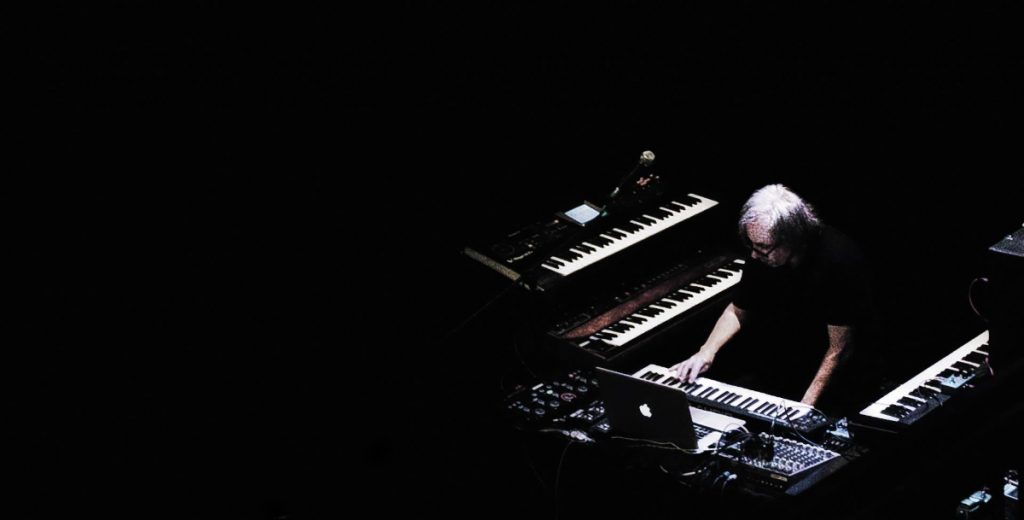 For me, the big surprise of the night was a majestic reworking of Japan's 1981 hit "Ghosts". Here,
Barbieri pulled apart the song and reconstructed it totally
, but still made it recognizable as the original. He laid beats in to it, but still kept the staccato sound of the synths during the chorus section. When he had finished, the hall erupted with wild applause. His only other trip back to his early Eighties past was a wonderful reconstructed working of "The Experience Of Swimming", a track that Barbieri joked that his friend would call "dolphin music".
Barbieri engaged with the audience wonderfully, with some self-deprecating and witty banter in between tracks and seemed to be enjoying himself immensely on stage. "I'm not used to that amount of applause", he quipped at one point. While playing his instruments he was both studious and welcoming, and sometimes he would put look up to gaze out over the audience almost as if he was amazed to see so many people there.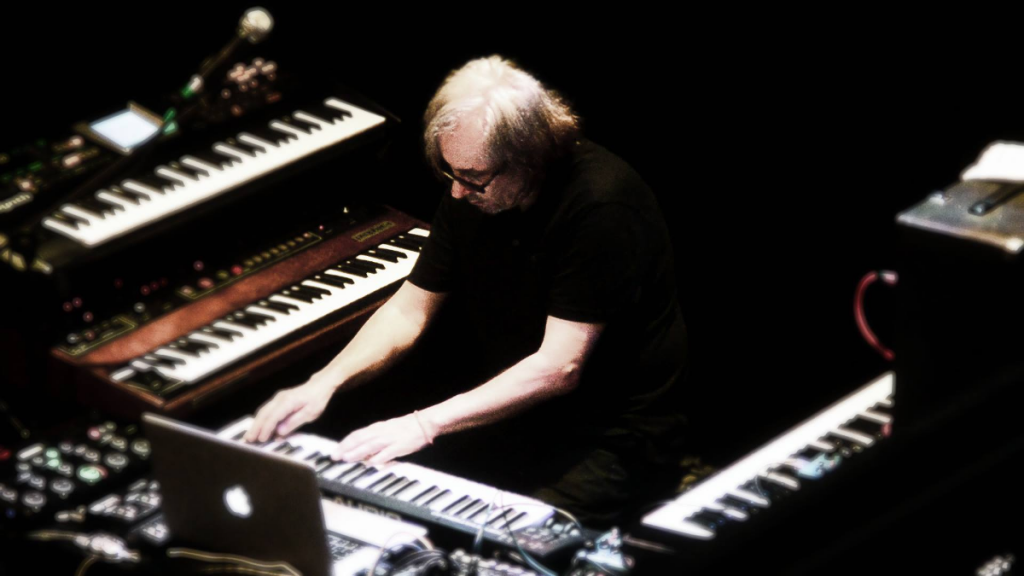 There were other older numbers like "Idiot Prayer", but another highlight for me was a track from the new album called "Unholy" that was filled with a type of
majestic power and beauty that I've seldom heard in a live setting
. By the time the show had finished, the audience were applauding wildly and Richard seemed genuinely happy with tonight's performance.
The whole show and evening felt like a celebration of the man and his music stretching back over the last thirty-odd years. Not only did his selection of material work well for the evening, but it just felt like there was something special floating around the air of that strange theatre in Hoxton.
-Words: Gary Parsons-
-Pictures: Marc Blackie-