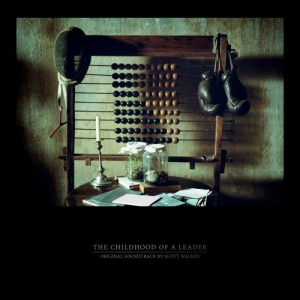 The trailers for The Childhood Of A Leader tease of a tense cinematic feast, a chilling meditation on the rise of twentieth century fascism, that like White Ribbon before, focuses on the emerging evil of the next generation, here in the form of an angelic seven-year-old boy with a terrifying talent for manipulating the puppet strings of everybody around him to devastating effect. The film's turbulent nature certainly finds the perfect foil in Scott Walker's hungry sharks of string and delving sub-plots of James Bond-esque verve.
After all, Mr Walker seems to thrive on tension. His resurgent career seems well founded on it, each album feasting brilliantly off the next, and although the visceral nature of his
Drift
is a particular highpoint that takes some beating, this soundtrack really is ramping up a host of satisfying discordants,
each short track accountable to some shifting cog in the plot
. The bombast of "Opening" is bookended by the surging and frankly breathtaking violence of "Finale", sandwiching a shrill of
giallo
stabbings and symphonic scourging , the intimate chill of "Dream Sequence" hitch-hiking a host of unwelcome visitors. Everything attentively duels for your attention in gorgeous curls of introspection, oozing
an imbalance of angles with flick-knives of uncertainly
thrown in for good measure. Sounds that have got me eager to connect the two halves together, even if this startling work holds its own so perfectly well.
-Michael Rodham-Heaps-