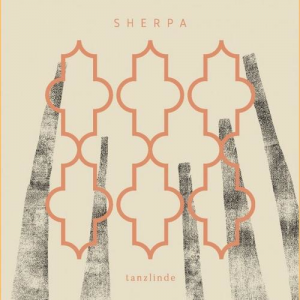 Tanzlinde is the début album from Italian psych band Sherpa and is very impressive for a first LP. Containing ten songs, it spirals across the full psychedelic spectrum of many-coloured hues, but also touches on elements of progressive rock within some of its sound textures.
Opening with "Elven", with its chiming acoustic guitar, echoed vocals and subtle organ, it's a bright beginning that touches slightly on the sound of PFM. "Robert W" mixes The Church-sounding blissful psychedelic melodies with an eastern feel vibe that transports you to a glistening cave cut deep into the side of a mountain. The vocals have an almost haunting vibe to them. "Dubinuska" takes the Fleet Foxes' full sound and plays around with it, producing something very 1968 West Coast in its atmosphere.
The title track is full-on out-there Indian raga, with crystal clear guitar that soars underneath a nearly chanted vocal melody; it sort of reminded me of the grey area between the start of
Syd Barrett
's solo era and his last days with
Floyd
. Wonderful guitar work introduces the track "Sherpa", a repetitive riff that spirals in circles over and over again, to put you in a trance-like state, broken up by some beautiful vocal work that expands the track. "Loto" is steady, slow drone-influenced piece of psych that would not have been out of place in some of the '80s revival bands' albums. "Big Foot" starts with drones and those
acid-drenched vocals that take it beyond time and space
. "Magnetic"seems more aggressive in tone, but also wears its eastern influences on its sleeve, its pre-chorus guitar part is quite magical and
transports you back to the days of the hippie trail to Kathmandu
. "Of Coke And Steel" reminds of the sound of some of
David Sylvian
's early solo work, with its air of slight melancholy before the big chords begin to chime in. "Plot" begins with a very ambient electronic sound, full of shimmering colours — there is a hint of
Popol Vuh
here, especially when the chiming cymbals kick in to remind me of their
Kailash
soundtrack.
This is an intriguing first album; it will be interesting to see where Sherpa will take its sound next and what direction they will utilise the most.
-Gary Parsons-