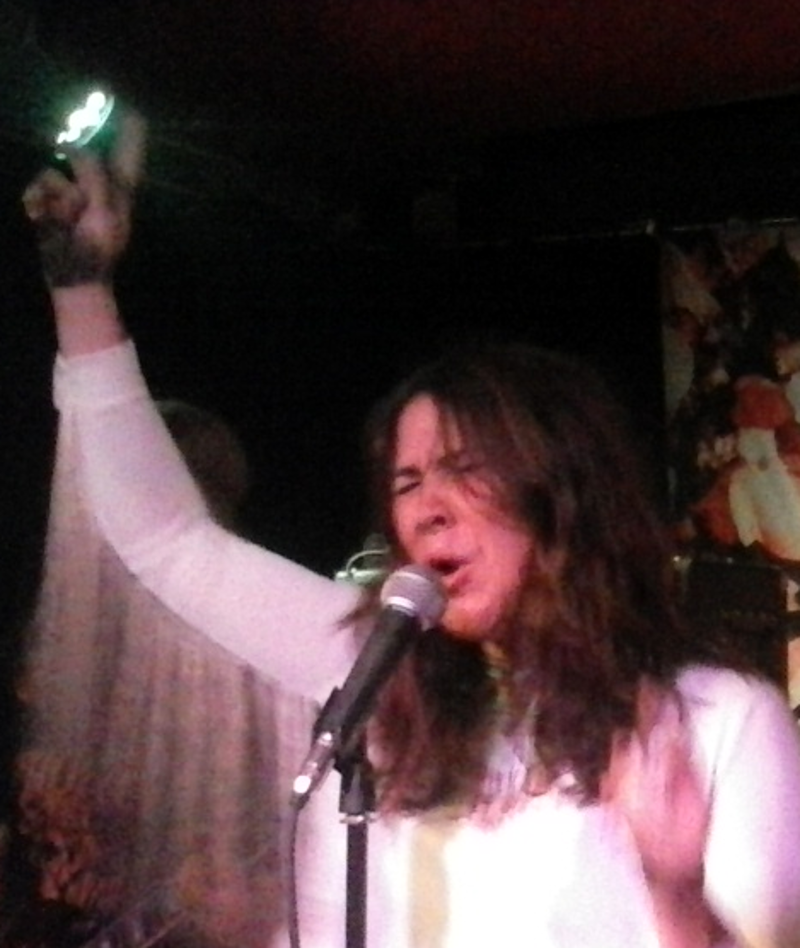 London
16 October 2015
It's a sold out show tonight, so there is a real buzz going around about Siena Root and this whole gig. Swedish bands do seem to be leading the way with the retro/occult rock vibe over recent years and have produced some outstanding bands, so this seemed to be the place to be as the winter nights begin to creep in. The Black Heart is a tiny venue and is prone to getting rather hot in there, but, for me at least, they do serve decent cider which will helped keep me cool while trying to get as near to the action as possible at a packed gig.
Tornet
are the first band on and one that I have been looking forward to seeing. Singer
Martina Svard
adds plenty of passion to her vocals, with the songs mainly sung in Swedish. She is a great front person and engages the audience with her powerful performance. The band is tight and hard-rocking and the guitar sways between a Sixties heavy rock sound to deep-sounding doom metal with plenty of good grooving beats. It's easy to throw out comparisons to other artists such as
Jex Thoth
,
Purson
,
Blood Ceremony
or
Jess and the Ancients Ones
, but Tornet's music is
so much more than being just another occult rock band
.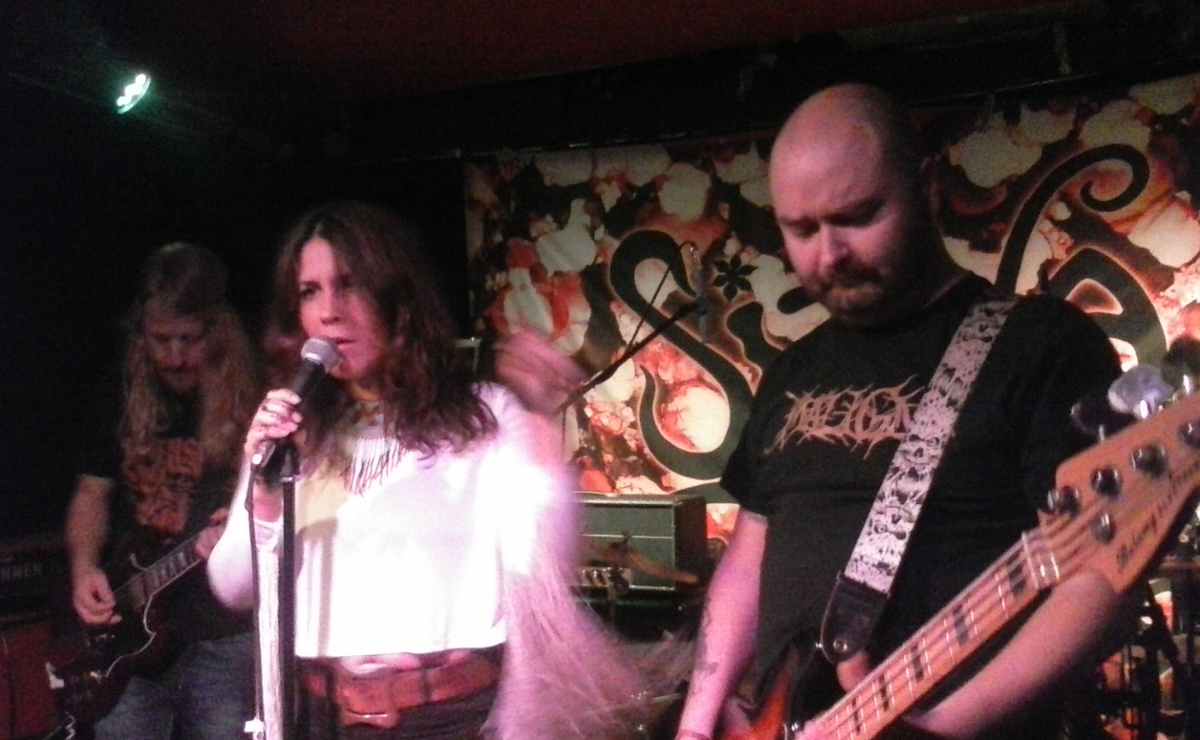 There seems to be something almost primordially ancient in their songs that makes you traverse back in time to soak up the pagan atmosphere. Song titles such as "Wolf Woman", "Doden's Pilar" and the rather wonderful "Witches" (which I have to say was the perfect song for an October night as we were heading towards November's coming fire) were
melodic, heavy and stunningly beautiful all at the same time
. Now all the band has to do is get these great songs out on some vinyl for everyone to enjoy. Martina weaves her spell over a set that feels too short and certainly made me want to hear more. Maybe when they return to these shores again they will finally have their album out and I, for one, will certainly be in the audience. Make sure you catch them live as they are my tip for bigger things.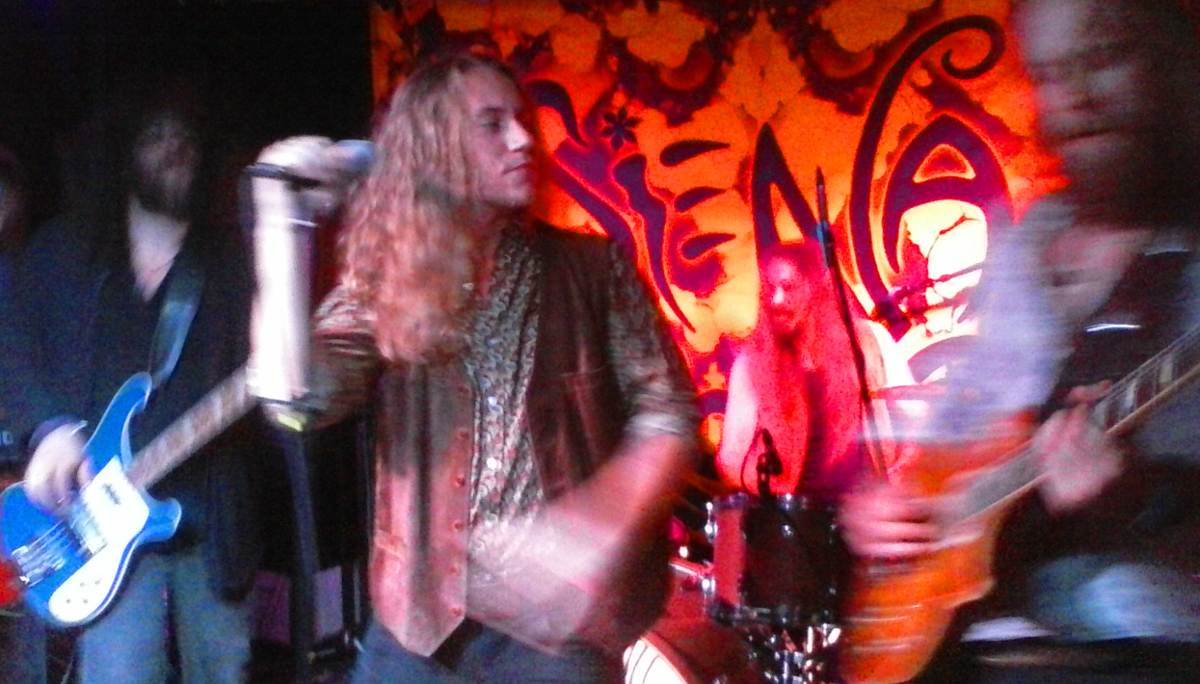 This is also the first time I've seen Siena Root and was given a tip about how great they are by a friend. I know the band had been going some time and that these were the first UK shows with new singer
Samuel Bjoro
. By the time the Root take to the stage, the venue was heaving to bursting point and as they hit into their first number I suddenly felt that I was in 1972 and that I should be wearing flared jeans and a headband and be covered in patchouli oil. Bjoro is great front man — his singing is filled with power and he is able to get the crowd going, but also knows when to step back while the band are doing their solos.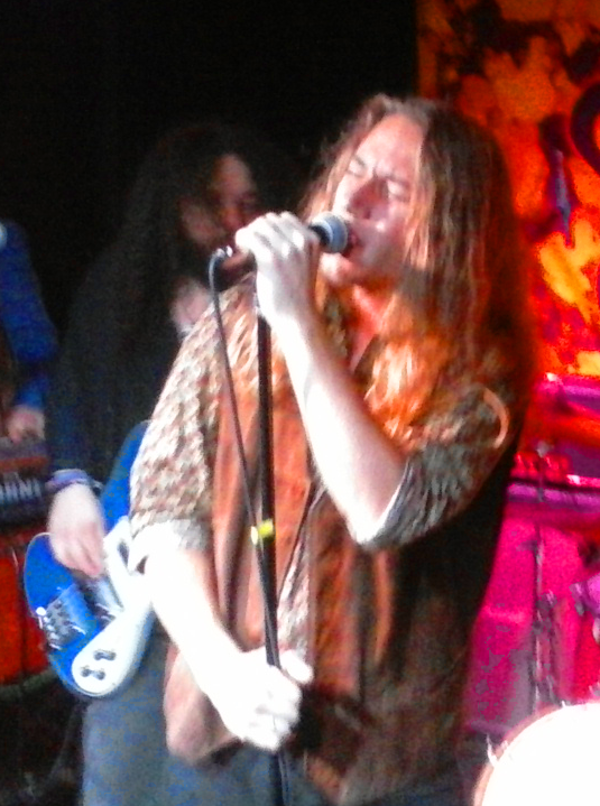 Their music is lysergic rock that pummels out from the speakers in a rainbow-coloured, hash-smelling mushroom high of liquid loveliness. Matte Gustavsson's guitar work reminded me of bits of Peter Green meets Carlos Santana meets Alvin Lee. He is a master of taking his playing up to 11 and then subtly bringing it right down so you can hear every nuance of his remarkable guitar style. Erik Petersson's keyboard playing had a mixture of Jon Lord and Keith Emerson written all over his wonderful organ runs. Notes would either hang in the air or tumble over each other in a blues fashion, sometimes they would even add percussive vigour to the songs.
And what tracks as well, as I stood there the names of a dozen bands like Deep Purple, The Edgar Broughton Band, Led Zeppelin and even The Pink Fairies went through my head as I let the good stoned-out vibes of the tracks roll over me.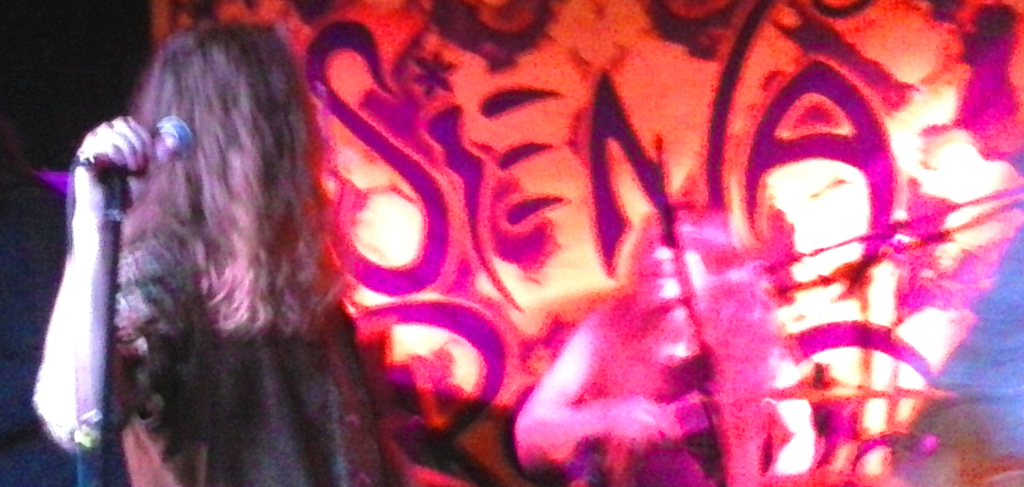 Siena Root probably should have been playing a bigger venue than The Black Heart, but us lucky few who got to witness them rewrite the book of heavy rock tonight knew we were at something pretty special. There is something about the band's music that's infectious; maybe there is that acknowledgement to all those great bands of the Sixties and Seventies, but it somehow goes beyond that. It's
a feeling that they live and breathe this music in all its multi-coloured hues
.
By the time I exited the venue, slightly sweaty and a bit disoriented, their music was still swirling around my head and as the austerity of a cold London night enveloped me I felt I was taking a bit of the Woodstock era freak out of love, peace and light with me into a grey English evening. Let's keep our freak flag flying, man, and hope that Siena Root return soon.
-Gary Parsons-