Siinai – Sykli
by Freq | 2017-12-06T21:44:02+00:000000000231201712 21:44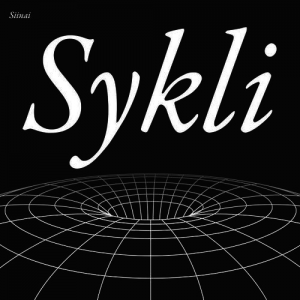 Finland's instrumental hypno fourpiece Siinai are back with a standalone follow-up to 2014's musing on consumerism Supermarket, and what a satisfying burst of cyclical, looping repetition it is.
Siinai are a new one on me, but a most delightful discovery, as the kind of long instrumental passages that are their stock in trade really do float my boat. After a previous tribute to the Olympic Games and the aforementioned hymn to consumerism, Sykli is more of a musing on life and how music is often the most satisfying way of making it through a difficult experience. A forced hiatus after the release of their second collaboration with Wolf Parade's Spencer Krug has found the easy, repetitive grooves flowing from them like honey from a hive and the five long jam-like pieces are a real balm to the ears.
Opener "Temppeli" opens with what sounds like an electronic bell peal with the most subtle changes of tone and volume as the track progresses. A background drone emerges with sombre windswept key notes that make for a really simple, but incredibly evocative, experience as some muezzin-style vocals are introduced, imbuing the whole thing with a kind of mystic energy that is hard to resist. They really understand the beauty of repetition, and that allied to this kind of mystical eastern vibe really gives the track something special.
"Sykli" is much quicker as repetitive, hypnotic synth lines butt up against one another, jostling for position, echoing one another and sending the shimmering xylophone in the background into ecstasy. The heavenly chorus injected after five minutes just elevates things to another level, and just as it would seem that momentum is being lost, a heavy beat steps in and lifts it shining into the distance, complete and thrilling. The band have that knack of knowing just when to add an extra ingredient to keep things fresh that may run at odds with the obvious direction of the track, but when left to bed in seems like the most logical choice. When it all gradually dropped away and the track finished, seriously I was bereft. It is
the sort of thing that could run for twenty or thirty minutes without outstaying its welcome
. The hypnotic kraut groove of "Ananda", with its ribbon-like keyboard motif twirling around the bones of the songs, gives way to the dystopian imagery of "Mestari", which is slower and darker. Its simplicity allows you to look deeper into the elements of the track and allow the compelling Eastern vibe to whisk you away to some deserted Arabic city, wind blowing through the deserted streets, the table and simple four-note keyboard line
injecting a simple drama that is irresistible
.
Considering there are only five tracks on the album and the ingredients are similar for all, the listener could be forgiven for assuming that it all sounds alike. This couldn't be further from the truth. The final track "Europa" opens with howling feedback and the judder of a drum machine that gives it a more primal feel; wild and slightly unhinged. Where previously the tracks had a certain control to them, this seems to contain frustration and a little fury, as if the band have been struggling to keep a lid on their emotions only for them to shower forth. After five minutes or so, a guitar figure emerges from the roar, a positive sign. It is light and airy and is joined by an uplifting keyboard line that is an antidote to the preceding dissonance. Will it last? The dissonance and feedback do claim the track as it rails to an end, but it was necessary to shake out the pain and frustration, and is a life-affirming ending to the album.
Siinai have taken a easy modern day trope, krautrock, and imbued it with
so much freshness and energy that it really re-awaken the genre
. It is a delightful and eminently satisfying listen that never outstays its welcome. If anything, it could be twice as long — here's to the next one, just make it longer.
-Mr Olivetti-
Source URL: http://freq.org.uk/reviews/siinai-sykli/
---