Bristol
12 February 2018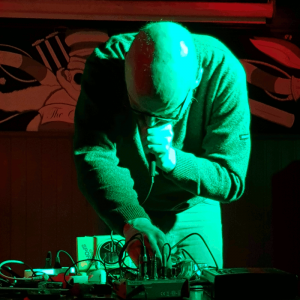 Divorcing us from context, Carter was like a travelling salesman peddling dismembered arithmetics, a volatile dance of irregularity from the inside of a wooden suitcase. That awkward caress of pipping bubble wrap and shuffling sandpaper was an intriguing proposition, a parade of mutated modulars bathed in palpitating reverses, guillotined gallop. Abstract gurgles anchoring plasmatic, like silhouetted antlers spurring this arrhythmic skip of colour and texture. Burbling brooks of flickering blue and green hooking in a ominous whisper, a brooding density expanded into a stormy weathered finale.
These esoteric pleasures were closely followed by an acoustic guitar duo called
Brutar Weimaz
who, like their name, were a no-wave blister of chord abuse. A visceral fire of bleeding fingers and jousting
angles that fisted into your head, rushed at you with a rawness and hunger
that I haven't witnessed since
Bill Orcutt
slaughtered his three string at
The Cube
years back. Man, it was a wonder to behold, Protest songs without the boring rhetoric, a blistering set of amputated sparks that should have ignited plenty of stamping along.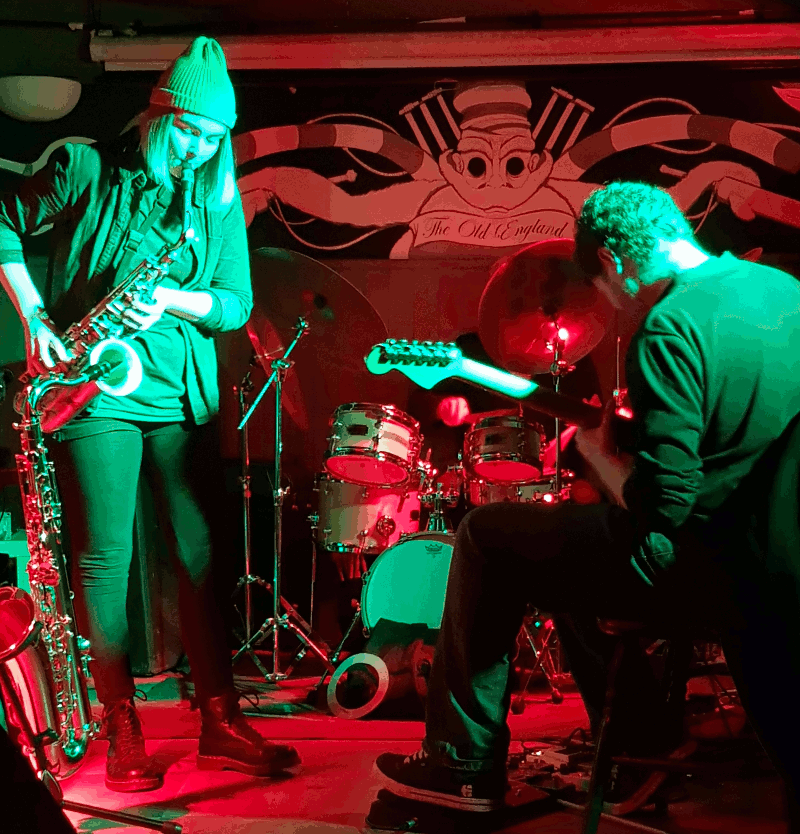 Now I've seen the Calcine Trio before, supporting Konstrukt (as a quartet), but tonight they were leaking some furious wreckage. A squalling multitude of bruised sunsets, the sax argumentively pushing against that percussive lustre, flying off into a oscillating curve of wrestled colour. A feedback-scarred beauty that embered your mind like a cavern of screeching bats.
Wanted for crimes against the tape recorder, the prolific
Sindre Bjerga
rides out the night's performance with fellow noise head
Claus Poulsen
for their album launch as
Star Turbine
. An improvised duo that tore into a soft churchy tilt, quickly
overtaken in the humming rub of mechanics and murmuring vox
.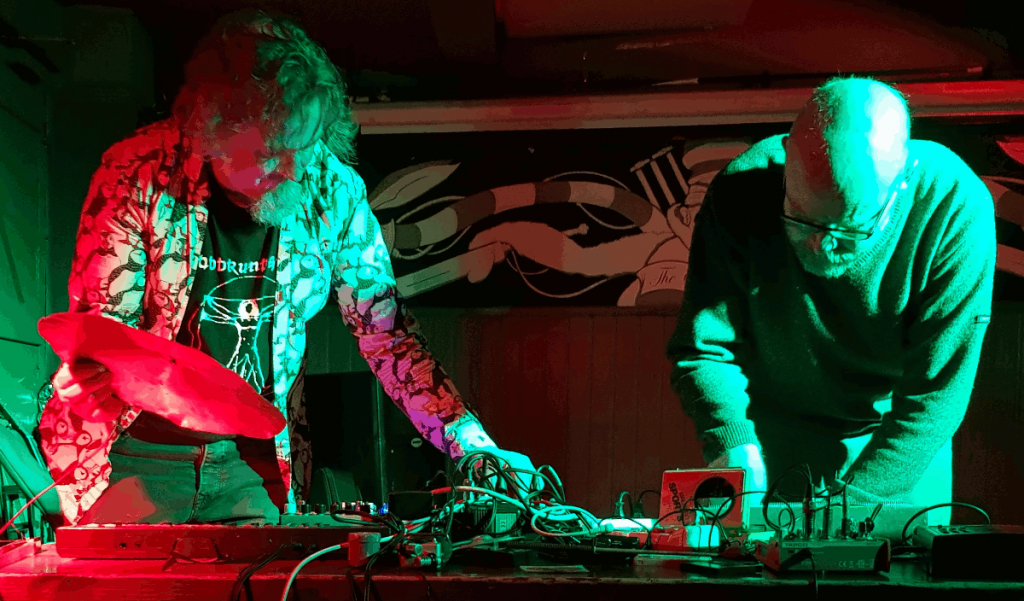 Lots of tasty smashing, steel woollen rubs followed, Claus's effect-soaked cymbal ribboning the frayed ferrics. The odd
melodic malaise tinkering the fabric, gradually saturated in clawy chews and fractured dialogue
. The slippage shivering in a tasty glow of no-input cannibalism and spiky thrown cymbal before evaporating back into the reddy green glare of silence. A happened-upon magic their excellent
Great Distortion
 LP documents with precision.
-Michael Rodham-Heaps-