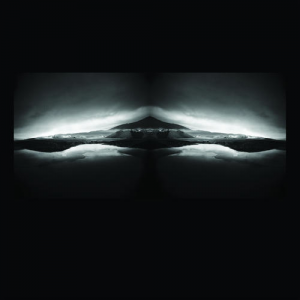 This self-financed five-tracker from Stereocilia nails you to the spot cinematically. The sun-caught melodics of "River" holding you hostage with its Basho/Fahey sense of openness and fertile flourishes, as does that dissolving warmth in the loopage that emotionally flies off the handle at any given point. An unfurling scope that grabs at you unexpectedly from within its dopamine-dusted energies, curling in the slow plumbs of intent, each track pushing further than the last.
The dreamlike vistas of "Drift", flung out in vivid prism-fed rainbows. The light airy finger-picked style of "Lost In The Ether", with its accent licks and formative shadows freeforming a host of smoky spirals driven into a showdown of noisily exuberance. All rather magical, masterful, even — a perfectly paced drama that bewitches.
Then the thirteen-minute zenith that is "Infinite' takes you beyond, adding a restless tint to the equation. Umbilically spun from an ominous pylon hum, Ouroboros-eaten and meditative, building layer on layer — this is
huge, monumental, accompanied by narwhal-like electrics veining the heady hue
, sonically skating the grain. A provocation, hinting, pulling you to its aching corona.
Suddenly these towering guitar lines rip on through, throw the whole widescreen in taut fret licks and steep paragraphing. A churned horizon that's ravenous, brooding and bloody brilliant, dangerous ju ju that fades to a silent singularity. Without doubt one of the best tracks of 2016 and it's a tough act to follow — but the closing track "Sustain/Release" manages to inject a calming influence before the final curtain falls. A
psychedelic-tinged reverie that captures heart and soul in bow-waves of beaming minimalism
, vibes that swallow-slip the enigmatic impossibilities of the album's cover.
-Michael Rodham-Heaps-