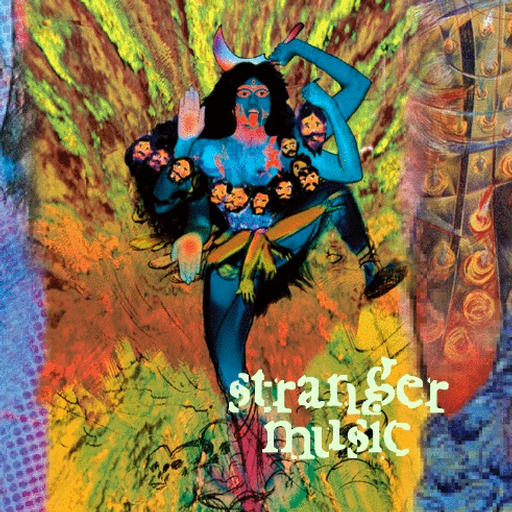 OK, so the thought of the world trance music wonders
Suns of Arqa
doing a cover versions album of
Leonard Cohen
songs didn't at first leap off the page or even into my CD player at first. However, after the first initial shock of this venture the album works exceedingly well and creates
a weird but fascinating hybrid that traverses several barriers
. It would be pointless to compare the tracks to the original songs as they sound very different, so I would be constantly repeating myself saying how different they are.
"Anthem" is a dancing reggae jaunt that has the world feel that the Suns are famous for. By the time the second track kicks in we are in very different territory – "Every Pebble" sounds like The Residents do a very psychedelic dub number via a moribund Kali. It's really quite scary and very odd, but it does groove. Lush keyboards and tablas kick in on "The Window" to provide a drifting rhythm that gives it a Goa trance feel full of early morning ambience. Big bass and lilting vocals hold "Story of Isaac" together with its stop-start beat and unearthly echo. "The Sisters of Mercy" has a wonderful bhangra beat that punches the track along in a heavy dub fashion fully of quirky electronics and understated vocals; a real charm.
"One Night I Burned" has a jitter beat and vocal sound that wouldn't have been out of place on an early
Danielle Dax
album. Again the beat here drives the song into a powerful relentless industrial rhythm that outdoes
Coil
. "You Have No Form" is late night dance piece with pulsating synths and sampled vocals. "On Hearing a Name Long Unspoken" carries on "One Night's" vibe and
scatters around in a style that cross-pollinates trance with jazz and sounds sung from a mountain top
. "Prayer For Messiah's" scratched beat and mono-synth wibble add a juddering syncopation over ethereal vocals that carry the song through, while "Who by Fire" settles back in more comfortable beat that you can find your body swaying to even the vocals sound pained and full of angst. "Opium and Hitler" has the vocals carry the melody over a fairly basic beat that squelches along behind some wonderful singing.
"Magic Is Afoot" has deep synth boom thuds over a trip-hop beat and industrial sounding noises – here though the vocals seem a little lost in the mix. The opening to "Baghdad Batterie" is a little more traditional Suns of Arqa fair with its eastern sounding lead (played on an oud?) and trance rhythm. Tablas again help fill in the beat and the Suns begin to take off for an early evening raga feel, one of my personal favourites on the album. Beautiful choir and lovely pad synths introduce "Funeral Ikos" as the lead vocals sweep and overtake before the beat begins and gives you the feel of a Santa Eularia afternoon – the track is truly outstanding. "Venu Bachar" closes the album with some subtle piano work in a neo-classical style which is wonderfully played; an odd end to an eccentric album.
As a whole the album seems somewhat inconsistent at times but funnily enough this ends up being its primary strength. It works better as viewing it as individual pieces rather than as an album with a common thread as it
takes from various parts of Cohen's career and  interprets them in various styles that sometimes clash and others work sympathetically with each other
; this is the nature of true experimentation. If you're thinking of picking this up the jewel in the crown for this release is the bonus DVD that features some stunning live performances by the Suns filmed at Glastonbury and the Big Chill and is worth the entrance fee all on its own.
 -Gary Parsons-