Nîmes
2 November 2016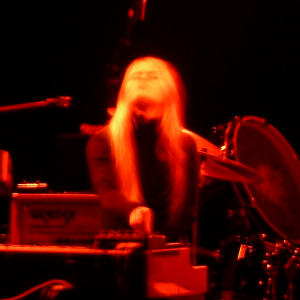 Utilising a 12-string guitar, an array of keyboards and driving, cursive songs belted out like both Dead Can Dance and This Mortal Coil gone epically, darkly coldwave, Anna von Hausswolff and her band combine big, beating drums with a desert swing and a huge bass swell charged with evocative dread. This ear-trembling power comes from a low end that says it's out to get you, full of wallshaking tremors with von Hausswolff singing angelic and ethereal over the top and out to fill the auditorium with a song whose words may not be easily comprehensible, but whose profound emotional impact can be understood profoundly at the same time.
When she drops to a slow nod behind a curtain of hair, von Hausswolff nods to the stretched-out immensity, a full-spectrum slur on the nature of time itself. The stage is glowing with a haze of blue LED-lit gloom that swells into a buzzing, pulsating beast, and when the strobes kick in red and hard, von Hausswolff and the band headbang harder, faster and with a purpose. Pumping electronic beats kick in until everything dissolves into a sea of overwhelming reverberation and strobes, squalls of self-oscillations and feedback conquering all as Anna von Hausswolff
deploys shivering tentacles of her sampled and stretched vocals to startling effect
, immediately also bringing echoes of
Jarboe
-era
Swans
to mind, a sensation only aided by the presence onstage with his pedal steel of
Christoph Hahn
.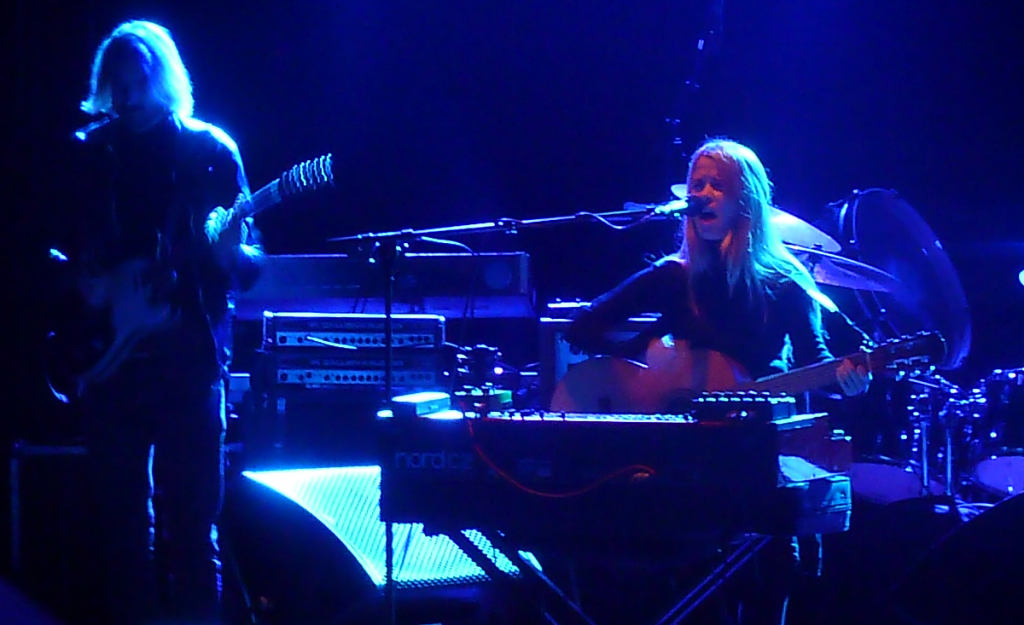 Swans are elemental — this much is self-evident. Swans are loud — this is assured.
In the smallest 370-capacity hall of
Paloma
 with the sound system's audio limiter stretched to beyond breaking point — they are nearly overwhelming, even after only twenty minutes of the full forty of their epic introduction. They rock; they sway, from
Chris Pravdica
's bass guitar to
Norman Westberg
's ever-present gum, chewed insouciantly as
Michael Gira
leans into the scrawling threnodies of "The Knot" swelling up from their collective massed amplifiers like the tide of the not-so distant sea.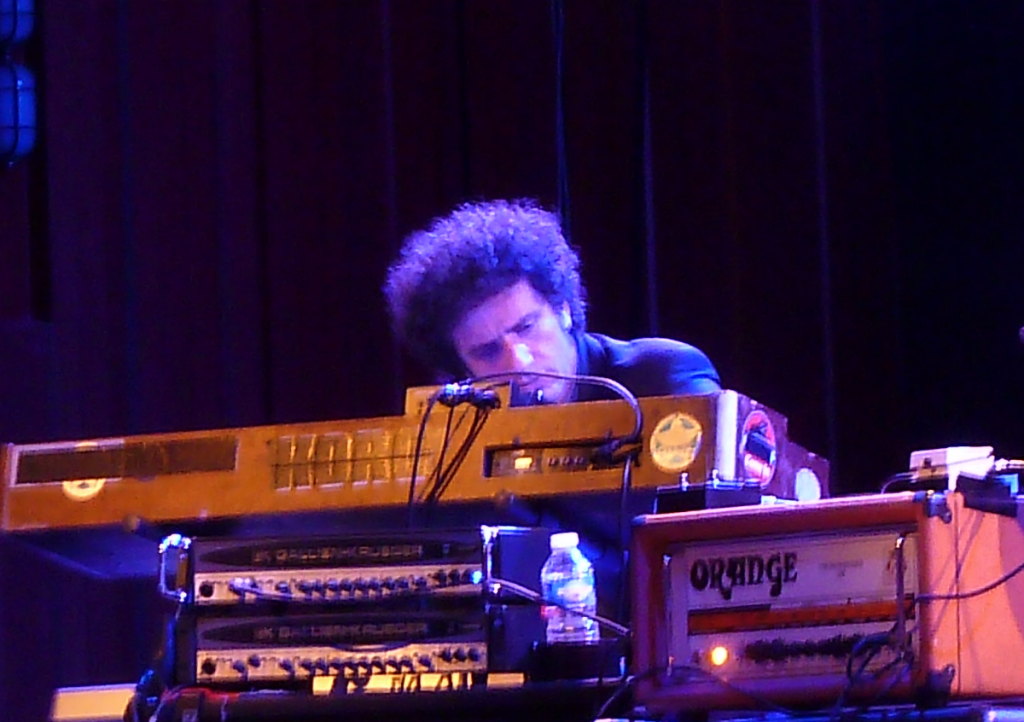 Paul Wallfisch
's keyboards provide an analogue of sorts to the now-absent and much-missed
Thor Harris
's maze of self-built instrumentation, twinkly ripples forging a bright counter to the rest of the band's throbbing, staccato surge, splurge and battery of the all-too human anatomy of the gathered audience before them. Wallfisch gets all daemonic at his ivories as their chaos reigns in tightly-controlled swarms of seemingly endless, relentless repeats and Hahn's interlocutory pedal steel ripples that even provoke the odd outbreak of air guitar in the assembled crowd as Swans get fully heads-on down to it.
Gira is in his element, an unholy, unheimlich foot-kicking conductor and band leader who demands that the crowd simply be here — and be lit up brighter by the house chandeliers — now, and perhaps forever. Each hold and release is a swerving detour on the road to dissolution, every ear-shredding foible a scar earned in the crushing endurance test that is Swans live and directly in the face of the void outside. He is constantly gathering in the crowd to the band with his outstretched, inclusive arms, an apparently kinder, more mature vision of what charismatic power can bring compared to the untrammelled, voluminous rage of his 1980s Swans, their noise now a cacophony of ire with (as Low have also observed) nothing but heart.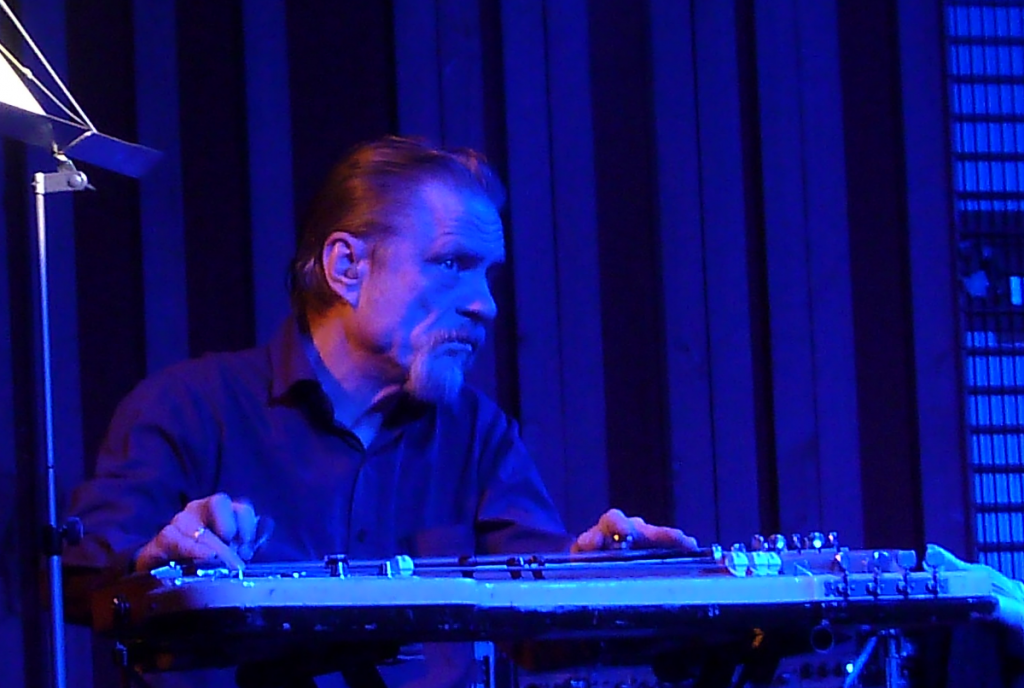 The Glowing Man
's "Cloud of Forgetting" and "Cloud of Unknowing" deliver keen warbling and interlocking notes chugging in from a more estranged place, until the inevitable throaty passion of Gira's voice pierces the instrumental strata.
"Save us", he implores — but is anyone out there listening; and if they are, could they?
"Surrender", he demands instead, and that seems the more likely outcome when confronted by as well-rehearsed a wall of noise that Swans have perfected over the passage of decades.
In this version of Swans and with this setlist, Gira intones more often than he sings clearly, channelling the semi-wordless over the plainly stated, just as the music favours the multi-layered discordances over the simplistic pleasures of melody and groove (at which Gira has shown himself many times to be just as accomplished, of course). "Jesus… feed us!" he cries during the shuffly funk grooves of "The Man Who Refused to Be Unhappy". "I am Charlie… your son" he declares as he steps forward to sing directly at the stage front among the crowd rather than into the microphone, perhaps referencing Charlie Hebdo, perhaps not. As the energy levels increase, so certain spaced-out members of the audience get twisting internally and externally, some praising with with hands in the air, others down on their knees in apparent supplication (or perhaps they've dropped a contact lens in all the excitement).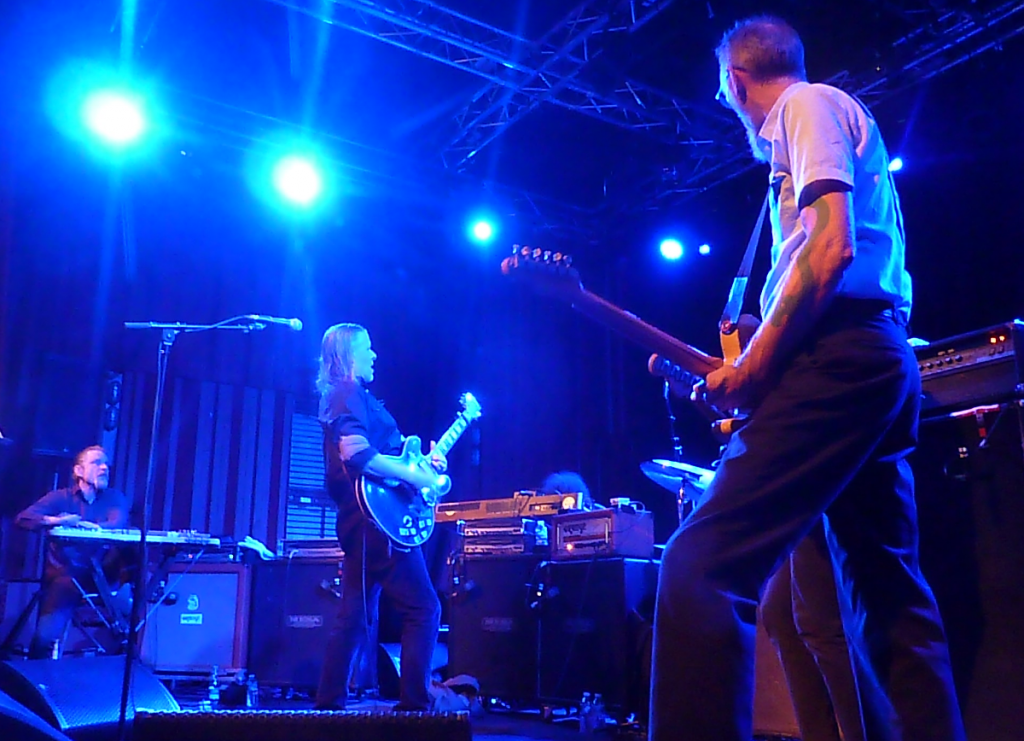 There's plenty of chaos here, but Gira reels and cajoles it in and out of focus among the
klang
and jagged riffing, a delayed sprawl that coheres via more foot-kicking stomps into
the brutalist churn that signifies that point at which lift-off has been achieved
. This manifests in the folded-in layers of hypnagogic sound that transcend — eventually — the mundane constructs of a concert hall where six musicians and a few hundred audience members have gathered to worship at the temple of amplification and existential evocations in the person of Gira. By now, with the limiter peaking at 111 dBa, a sound engineer clambers up on a chair to turn its face to the ceiling, as if to hide its shame at not being able to hold back the sound, and who can blame it?
As the motorik motions and no-wave throb of "The Glowing Man" bring the show to a fevered climax, the only missing element of the proper rock show is of course a moshpit, which would have suited the pent-up energy being expended onstage, a physical response to the fearsome grind and splattered dexterity of Pravdica's bass and Phil Puelo's steady, muscular drumming. Swans are blistering to the end, riding on excoriating washes of Westberg's spasming guitar and Wallfisch's frazzled interjections; eventually sporadic pogoing, skipping and what appears to be some form of juggling dance break out at the front of the crowd.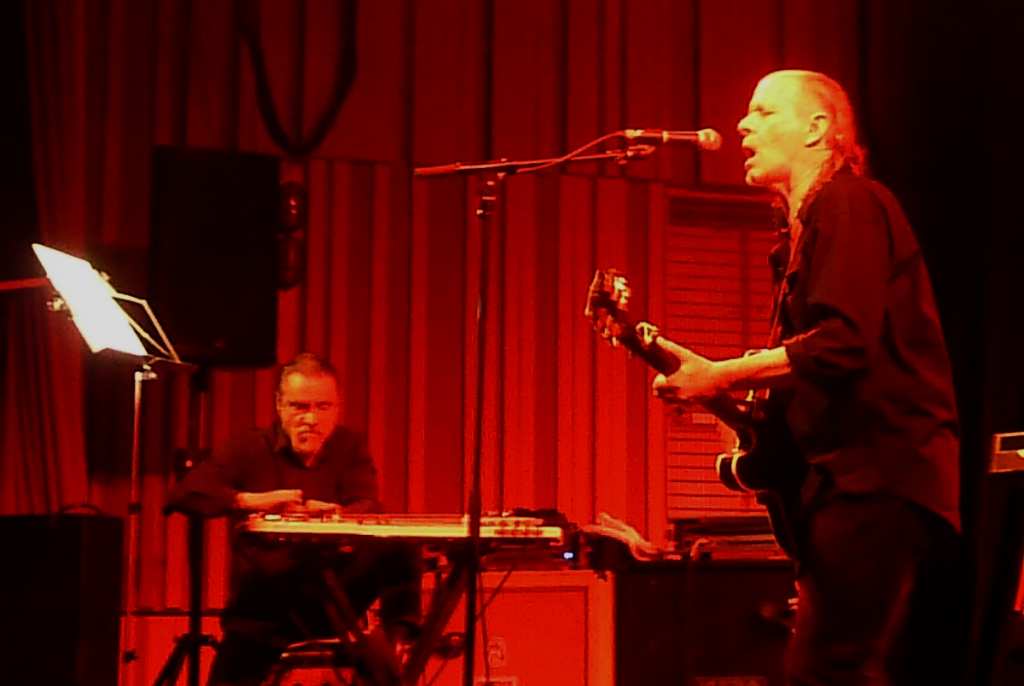 The end has to come, eventually; Gira hauls on the brakes for a controlled
descent from the overtone miasma into a stentorian burn back to the tired earth
, ending with not a bang — nor a whimper neither — but a precise fade and a wave of theatrical band introductions topped off by a long, deep bow of appreciation for their audience.
-Richard Fontenoy-