London
14 October 2016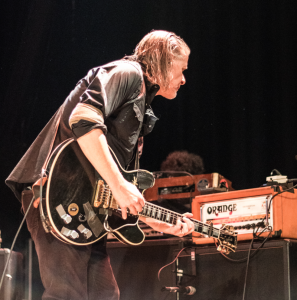 Swans are a strange, beautiful and terrifying beast, a bit like that white royal waterfowl whose name escapes me but can break your arm with one beat of its mighty wing; but with shorter necks. And tonight sees the second of their London performances on the UK leg of what frontman Michael Gira says will be the last outing for their current incarnation.
So hopes are high, especially given his choice of splitting their London gig into two nights in a smaller venue, the intimate and alarmingly posh Islington Assembly Hall. Last time I saw them, at the Roundhouse, the size of the venue and some dodgy sound left me feeling faintly disappointed; although disappointment is a relative term when it comes to Swans.
I'd been hoping for
a full-on quasi-religious experience such as I've seen them deliver before
, but what I was left with was a bunch of really good musicians playing music I really like really well. A good gig, in other words, which was, after all, what I'd paid for, but once you've swum in the ocean, your garden pond will always look a bit rubbish by comparison, no matter how many jumping frogs and jaunty gnomes adorn its banks.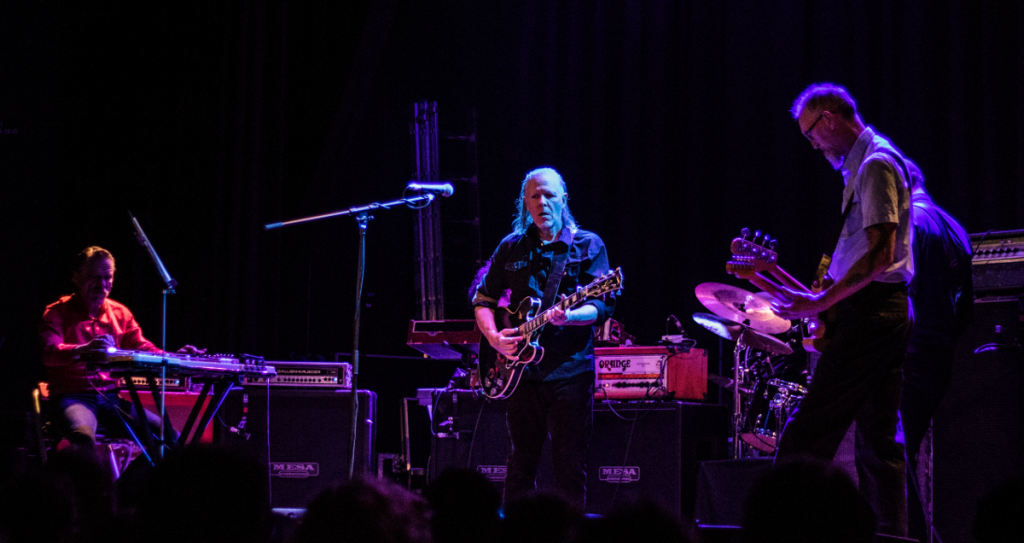 But tonight they bring back the ocean, chuck us in and hold us under. There's no
Thor Harris
, so his place has been taken by pianist and keyboard player
Paul Wallfisch
, whose ebbs and flows bring "Cloud Of Forgetting" in on a thunderous and brutal tide. And the sound. The sound is magnificent tonight. Overwhelming and
deafening, but huge and clean, allowing their musical artistry to combine with their love of the relentless and powerful
in the way it was always meant to.
As these terrifying beastmen prowl the stage and punish their instruments, the alarmingly young-looking Phil Puleo watches over proceedings from the back, hammering the drums as they improvise their way through stretched and altered versions of material from their latest opus The Glowing Man. The title track is as terrifying as ever when it finally resolves into the krautrock doom magnificence of its ending vocal section, and Christoph Hahn is gleefully terrifying as he pushes the pedal steel fanfares on "Cloud Of Unknowing", still the sound of kaiju destroying the Earth.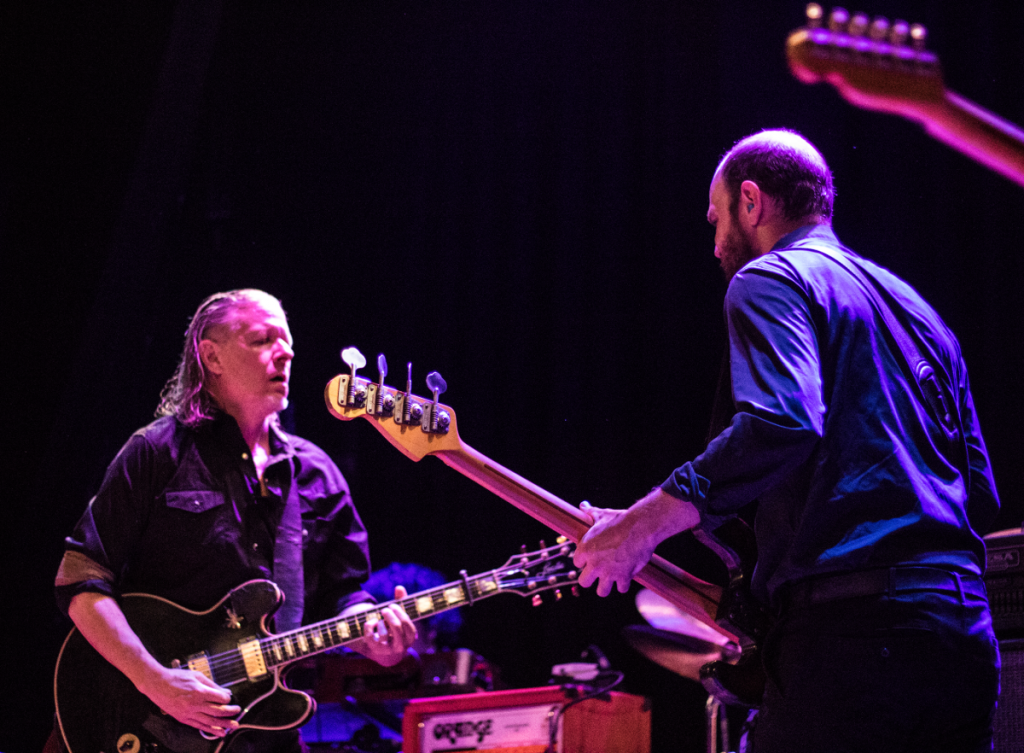 It's impossible to categorise the sheer range of Swans; and after five years back on Earth, they've managed to expand this range to encompass just about everything imaginable — and most of it is on display tonight. Over almost three hours
we're lifted, dropped, crushed, seduced and frightened in turn
. And probably deafened.
It's unheard-of for a much-loved old band to come back and be so at the top of their game; almost certainly even more unheard-of to come back and be so innovative and refuse to trade on thirty years of past glories, to insist on taking all they've learned over the decades and put it together into something so new and so magical. But "unheard-of" never sounded so loud or so glorious.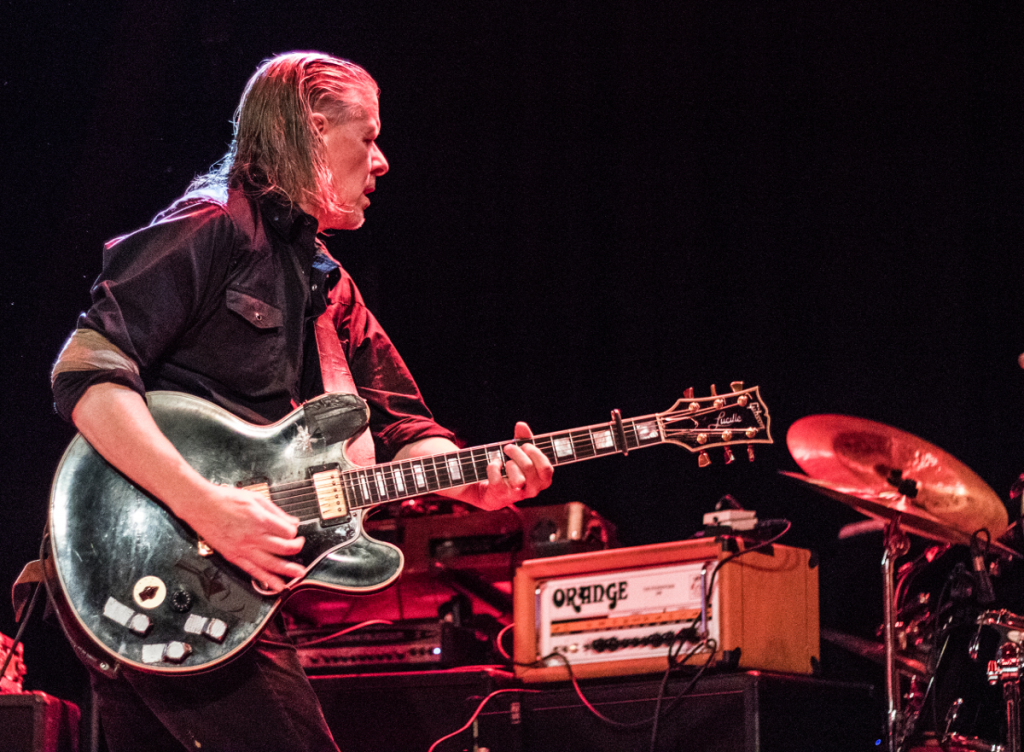 Swans are dead.
Long live Swans!
-Words: Justin Farrington-
-Pictures: Dave Pettit-