London
18 November 2016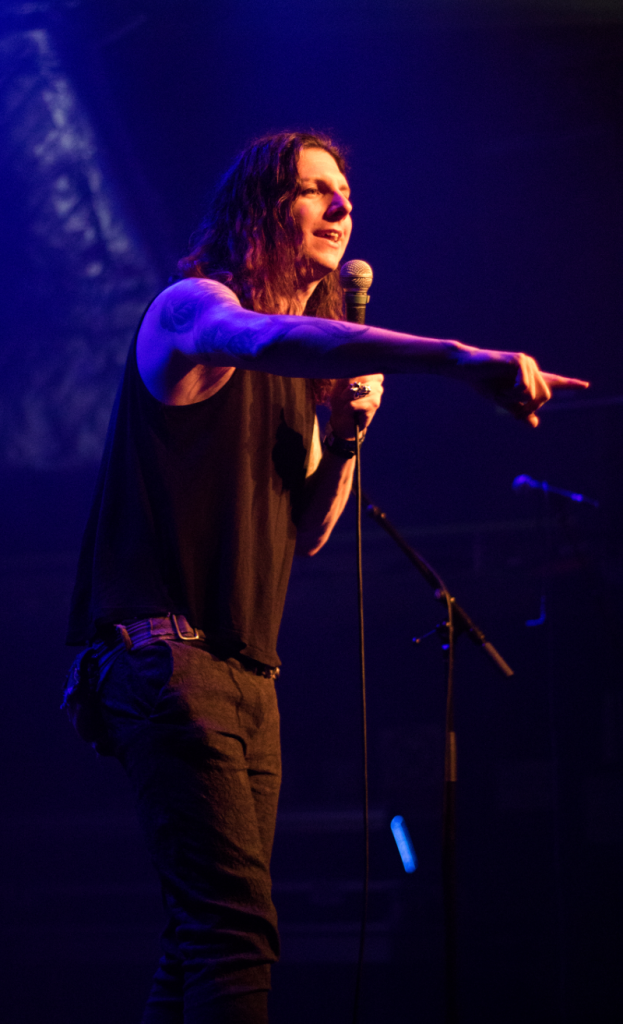 Men guitarist Andrew O'Neill opens the show, an amiable, affable presence beneath his comedy black metal goatskull backdrop. His is a fascinating cocktail of comedy — the gentle absurdism of an Eddie Izzard or Ross Noble shot through with a pitch-black streak and edged with a harder political sensibility, all filtered through the lens of Heavy Fucking Metal.
It's hard to describe a comedy show without spoiling the jokes, and he tells them better than I would anyway, but suffice it to say we get a prolonged routine about trampolines, an awesomely offhanded aside about
Napalm Death
which turns into an unexpected, cutting and graceful heckler takedown and a wonderful rendition of erstwhile Men show-closer "Jesus Was A Cockney". I mean, it's hardly what you'd call a tough crowd — the headliner is his own band, after all — but he does go down a storm, and it's hard to see how any decent human being could fail to be charmed. And then it's time for The Men That Will Not Be Blamed For Nothing, making a brief visit home to Olde London Towne in the midst of their frenetic UK tour. They've always excelled at knowing their audience, and that's where their eclecticism comes in handy — playing on a punk bill they'll do a hard and nasty set of their faster numbers, supporting a goth band they'll break out the darker stuff — but it's when they get a massive headlining show that
they really get to showcase their alarming range and still have time for a few jokes
— the
Andy Heintz
-baiting "Steph(v)enson" makes a welcome return to their set, and "Charlie" is as funny as ever.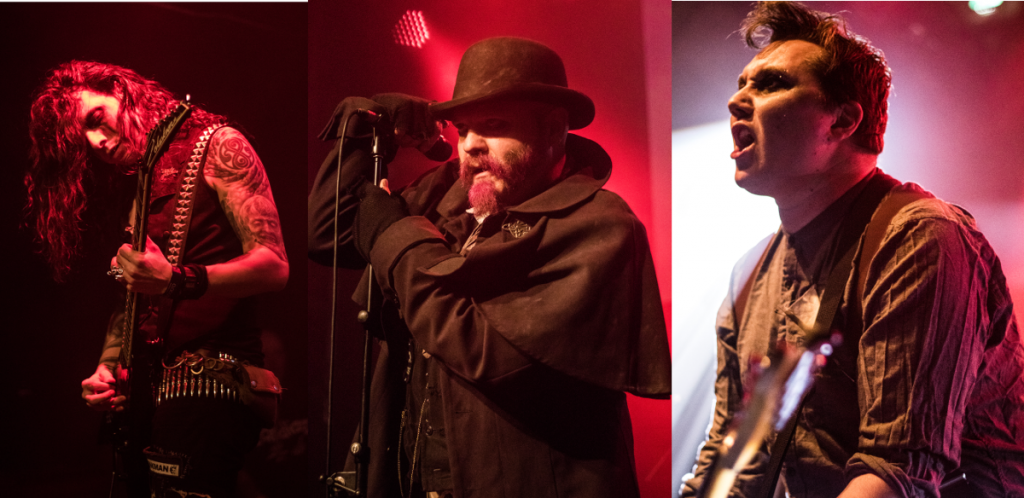 New single "This House Is Not Haunted" is a particular highlight, seriously spooky atheist goth-rock with three-part harmonies. We also get a storming take on the
Killing Joke
-esque "The Big Stink", with its pummelling backbeat courtesy of
Jez Miller
and (naturally) engineer-praising chorus. Bassist
Marc Burrows
also unleashes his inner
Billy Bragg
with a (literally, in his case) tear-jerking run through "Princess Charlotte" (from his
Before Victoria
Regencypunk side project), and Mr O'Neill death metals his little black heart out on "Margate Fhtagn",
an everyday story of a day-trip to the seaside improved immeasurably by the Elder Gods
.
Smart, sleazy, and a little bit spooky
, they also rock like motherfuckers. Steampunk or no steampunk, there's nobody quite like them. And the world is probably a tiny bit safer for that knowledge. Onwards and upwards!
-Words: Justin Farrington-
-Pictures: Dave Pettit-